2021 Spring's Best Casual Teenage Hairstyles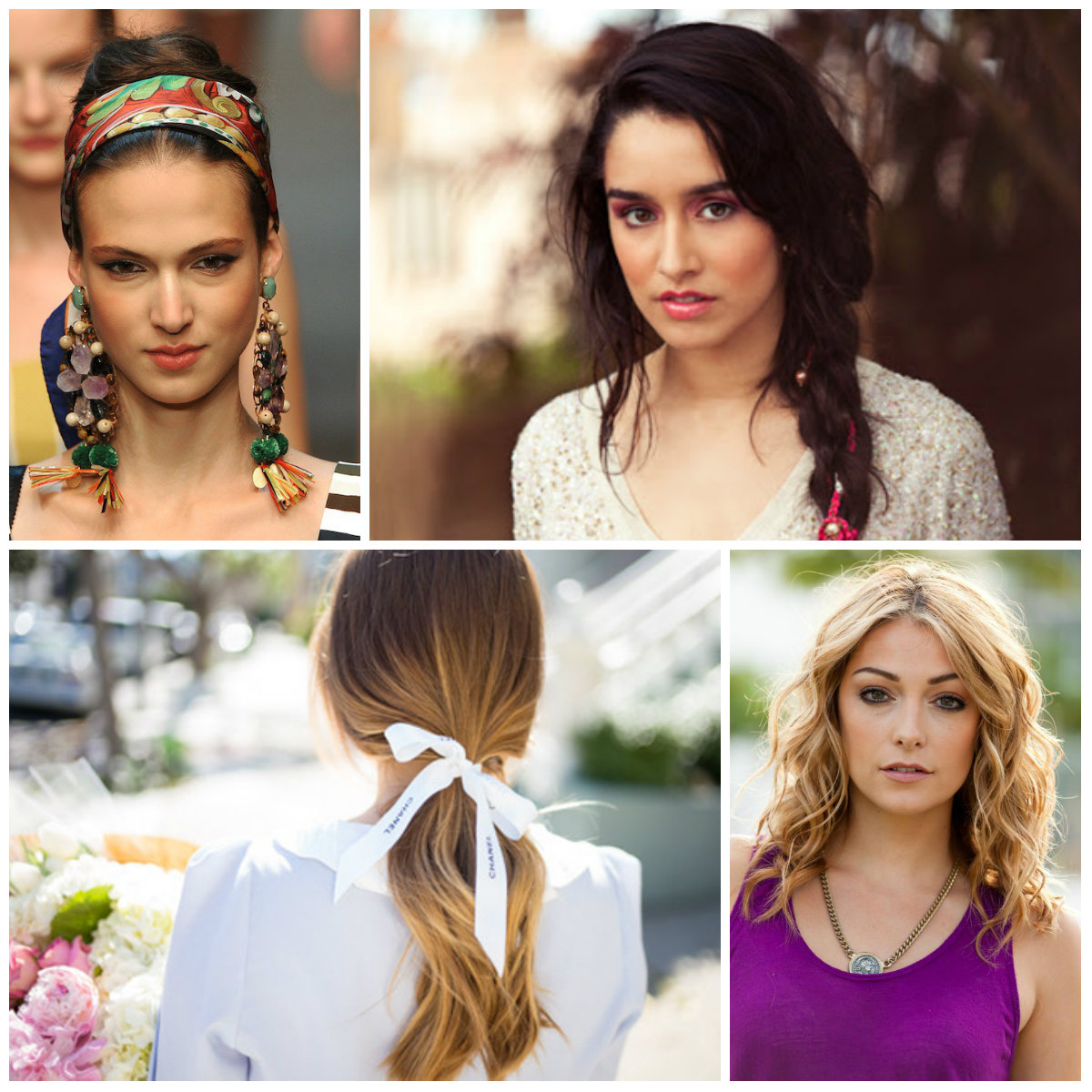 Loose Wavy Hairstyle
For my short and medium-haired girls there is an ethereal hairstyle to try in spring 2021. It is the trendy loose wavy hairstyle. In order to keep it natural you should first of all go for tight curls and then run your fingers through the curls to style looser waves. Then shale your head and spray light hair spray for a bit of volume and shag. Rock it the way it is or wear a pretty headband, large bobby pin on the side or any other trendy accessory.
Side Braid Hairstyle
You know what is the difference between a feminine and girlish hairstyle? Girlish hairstyles highlight your youthful and playful nature, while feminine hairdos make you look hotter and seductive. In order to keep your innocent girlish look opt for side braid hairstyles and special for a feminine touch frame your face with long loose bangs. This is a great combo of attractive hairstyles.
Scarf Updo Hairstyle
Time have changed and today women use scarves as trendy hair accessories. From now on we want to use using your colorful silky scarves as headbands for casual messy updo hairstyles. Math them with the rest of your outfits and accessories and opt for a subtle makeup. Showcase the retro style with a modern twist.
Ponytail Hairstyle with Ribbon
And where is your mother's old casket? Open it up and take out the subtle ribbons. Use them as ponytail ties because now we are admired by the loose, simple and chic low ponytail hairstyles. These delicate hairstyles help us to enhance our prettiness and subtleness.
TO READ MORE, GO TO THE NEXT PAGE