There are dozens of ways to cut your hair in varying lengths. Today you are going to see some V-cut hairstyles for women for 2017. Actually this cut is all about a V-shaped point at the tips of the strands. The best thing about this haircut is that it flatters almost all hair lengths- long, medium, short. This cut will definitely add some depth, dimension and movement to your strands. If you need a little help in your decision making process, then have a look at the pictures represented below. However V-cut is great to create a unique style.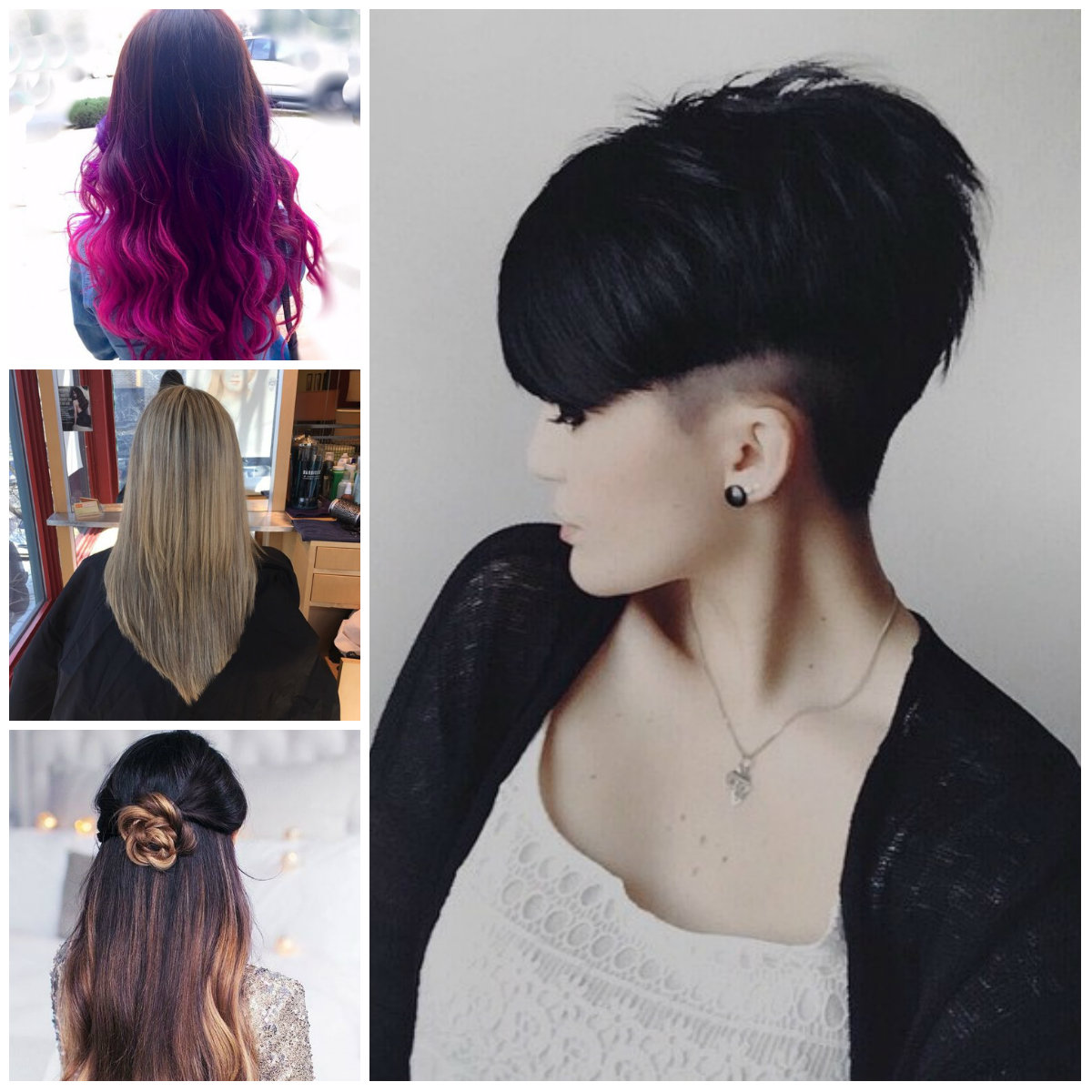 V-Cut with Shaved Sides for Brunettes
A bold V-shape haircut has exactly this look. It is a perfect style to draw attention. This V cut has a short length and jet black hair color that adds a pretty fierce and edgy touch to the style. However it is a brave choice for all bold ladies out there. The shaved sides bring the things together and make the overall look flawless. This style looks incredible with in a messy pattern.