Like the rest of the styles women also follow the innovative and creative solutions in the bridal collections. Each year we see more ravishing and astounding wedding dresses along with their accessories. But what about the hairstyles that designers match with them to show off all the charm and elegance? Models rocking bridal gowns wear such trendy hairstyles which complement their entire look and style. Some of the most fashionable wedding hairstyles for 2016 taken from 2016 bridal collections are here to inspire you for your gorgeous look on your big day.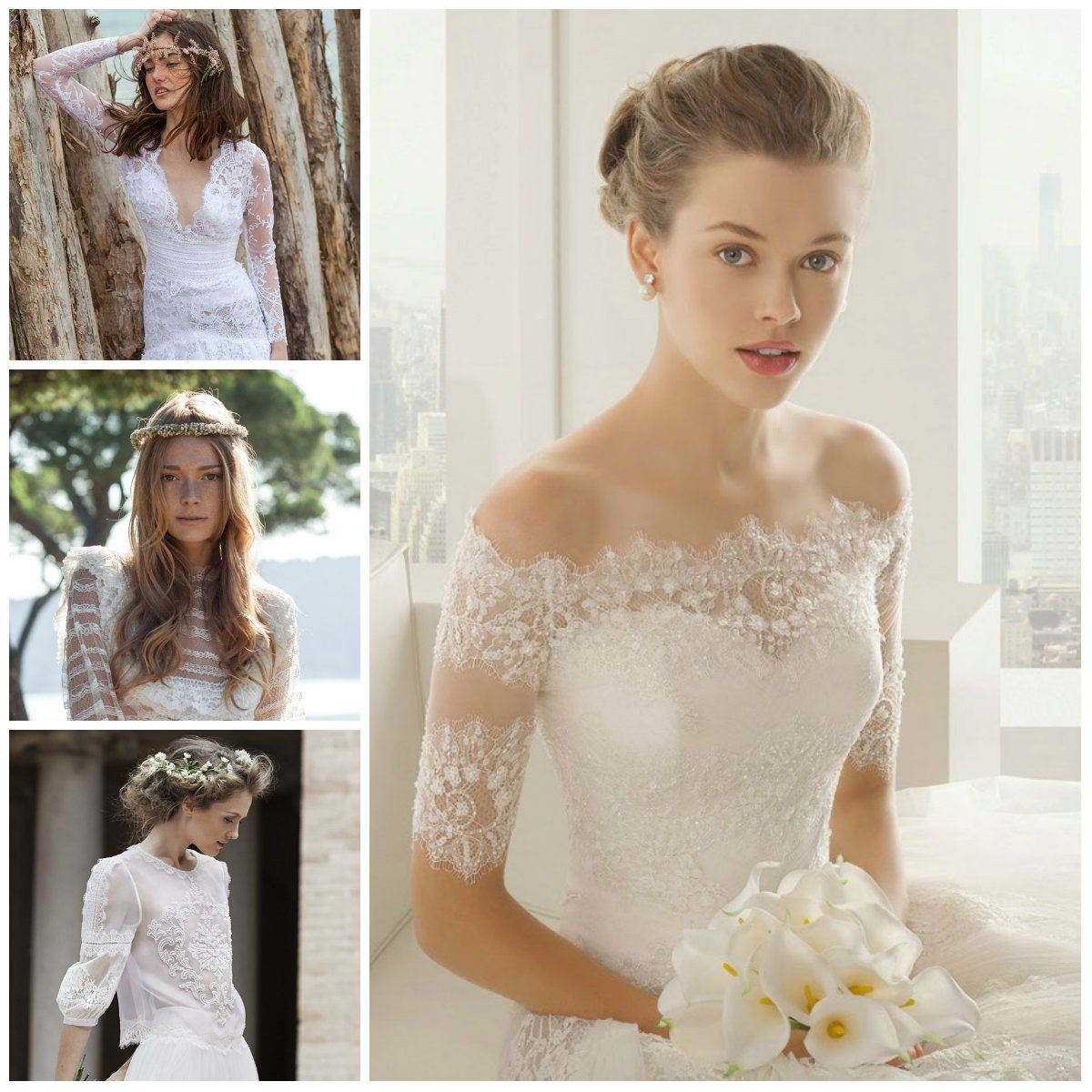 Rosa Clara Updo Hairstyle
The subtle and sophisticated dresses shown by Rosa Clara are combined with elegant updo hairstyles which bring out facial features so gracefully. These are very neat and cute bun hairstyles with a bit volumized top part.
How to Style: Medium to long hair is great for such a fancy updo hairstyle. You need to wash your locks and blow dry it. Then comb smoothly and tease the crown part hair along with long bangs. Spray hair spray and com all upwards. Once you are done with the top part volume pass on to the bun. Take some bobby pins and secure your locks on the back part into a common bun hairstyle. Keep the effect loose and avoid sleekness. As finishing touch apply light hair cream on the sides and on the top.
Christos Costarellos Wedding Hairstyle
Christos Costarellos bridal collection for 2016 collection is all about chicness. The long and stunning dresses are combined with boho insured messy hairstyles. They are either medium or long wavy hairstyles decorated with flower headbands.
How to Style: If you have medium or long hair you can easily achieve this style. However it is recommended to achieve on short bob haircuts too. So, if you want to know the best way of achieving boho waves on your locks I will offer the easiest and the perfect option for you. Rub a little amount of hair cream on your damp locks and brad them into your favorite plait. Once hair dry leave the braid down and enjoy your cute hairstyle. Another way to get this look is quicker yet more relaxed. Here you are supposed to refer to curling tools and hair styling products.
Justin Alexander Loose Curly Updo Hairstyle
Justin Alexander 2016 collection that takes our breath away is more sophisticated with the curly undone updo hairstyles in their loose, relaxed and cool effects. This hairstyle is perfect for long-haired beauties who want to wear such a stylish hairstyle which can showcase the charm of their luscious locks.
How to Style: In order to achieve it you should curl hair from the middle part to the tips into tight curls. Then run fingers through the curls to achieve relaxed waves. Spray hair spray to fix their dainty look and then achieve a half-done updo hairstyle securing longer locks from the sides and on the back with bobby pins. Leave face framing strands out of the updo and let them frame our face with their hot wavy elegance.
Alberta Ferretti Messy updo Hairstyle
Greece goddess inspired messy updo hairstyle represented by Alberta Ferretti is more than refined. It is a glamorous and too feminine hairstyle for stylish brides. Messy wedding hairstyles are generally decorated with fresh flowers of subtle hair accessories. You can do the same with your hair.
How to Style: Tease naturally wavy hair or go for a wavy hairstyle and tease it to bring a natural touch to it. Then create a loose twisted updo hairstyle with the help of bobby pins and fine-toothed comb. Decorate the final look with a matching accessory.
Comments
comments