Next time you and your boyfriend, fianc? or husband go out for a special night don't forget about these chic and elegant hairstyles. With one of these hairdos you'll feel yourself the princess of the night and will be much complimented. It's quite important to have a subtle, feminine and seductive appearance with a stylish and simple hairstyle. Many men find beauty in simplicity and if your man is this kind of personality then he will be admired by your ravishing appearance. So, check out the best date-night hairstyles for 2016 below and keep some of the most amazing ideas in mind.
Low Messy Side Bun Hairstyle
Among so many updo hairstyles side bun stands in the first place as a romantic and elegant hairstyle. It is more beautiful with a bit of shag as messiness keeps the hair look natural. If you have side bangs then your side bun will look even more delightful.
How to Style: Start by curling the tip of hair into loose waves. Then bring all to one side and pull off a low side bun securing with bobby pins. Comb the bangs to the same direction and fix with hair spray. If you want to bring out your facial features you can neatly pin the bangs to the side with bobby pins.
Medium to Long Relaxed Waves
For the upcoming date night showcase the beauty of your medium to long hair. Turn it to a loose wavy hairstyle and feel the attractiveness of your own cute look. This hairstyle is ideal especially for fresh ombre hair colors or highlights which bring out the shine of your hair color.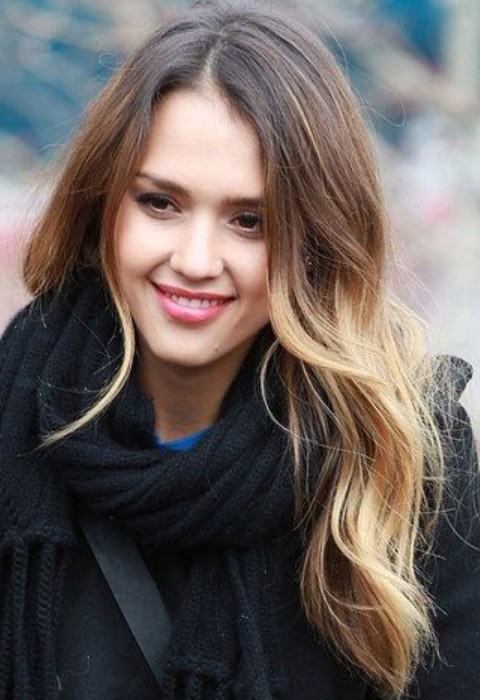 How to Style: Fist wash hair and don't forget about soft conditioning. Then blow dry and rub hair cream to get a sleek and soft effect. Curl the tips and the layers along with long bangs into relaxed waves. Fix them with hair spray and go either for side or center parting.
Curly Ponytail Hairstyle
Perhaps the most girlish and easy to do hairstyle for date nights is the curly ponytail. You can achieve it by yourself on medium and long haircuts. This hairstyle looks better with the retro touch in it.
How to Style: Tease the top part and create a bouffant. Spray hair spray and pass on to the rest of the locks. Curl them with a mid-sized curling iron and run your fingers through to add extra-volume. Tie a high and tight ponytail hairstyle combing the sides sleekly and smoothly. Then wear a stylish accessory at the tie.
Slicked Back Pixie Hairstyle
As for short pixie haircuts you'd better opt for trendy posh and delicate style like the slicked back hairstyle. You can't go wrong with this lovely hairstyle as it brings out all the charm of your facial features and face shape and makes him stare at you.
How to Style: Wash hair and blow dry brushing all upwards. Then rub hair wax or matte cream and continue blow drying and achieve a slicked back style until you get a voluminous, neat and cute hairstyle all out of the face. Once you are done with the desired effect rub hair oil on the side parts and comb sleekly. Then spray hair spray to the top part.
Teased Half-Updo Hairstyle
The most feminine signature hairstyle of Angelina Jolie is the teased half-updo with which she feels so confident and engaging. Be it long or shoulder length you can achieve this elegant hairstyle on your locks. It is easy and dainty at the same time.
How to Style: Start with dry hair. Curl the tips and brush to get natural-looking waves. Then tease the crown part and spray hair spray. Blow dry the bangs if you have any and pull to one side or just center part. Pull front strands to the back part and style a common semi-updo hairstyle with a beautiful hair accessory.
Comments
comments