We many times refer to the trendy hairstyles represented by various fashion houses but what about the hair colors? They are also quite essential in hair styling and this time we will pay special attention to the stylish hair colors from Alexander Wang Fashion Week 2016. Here are collected the latest trends with their natural touches and messy hairstyles. The created relaxed waves just enhance the shine and the charm of these hair colors. So, get involved in the latest hair color discovery and be the first to dye your locks in a fashionable shade.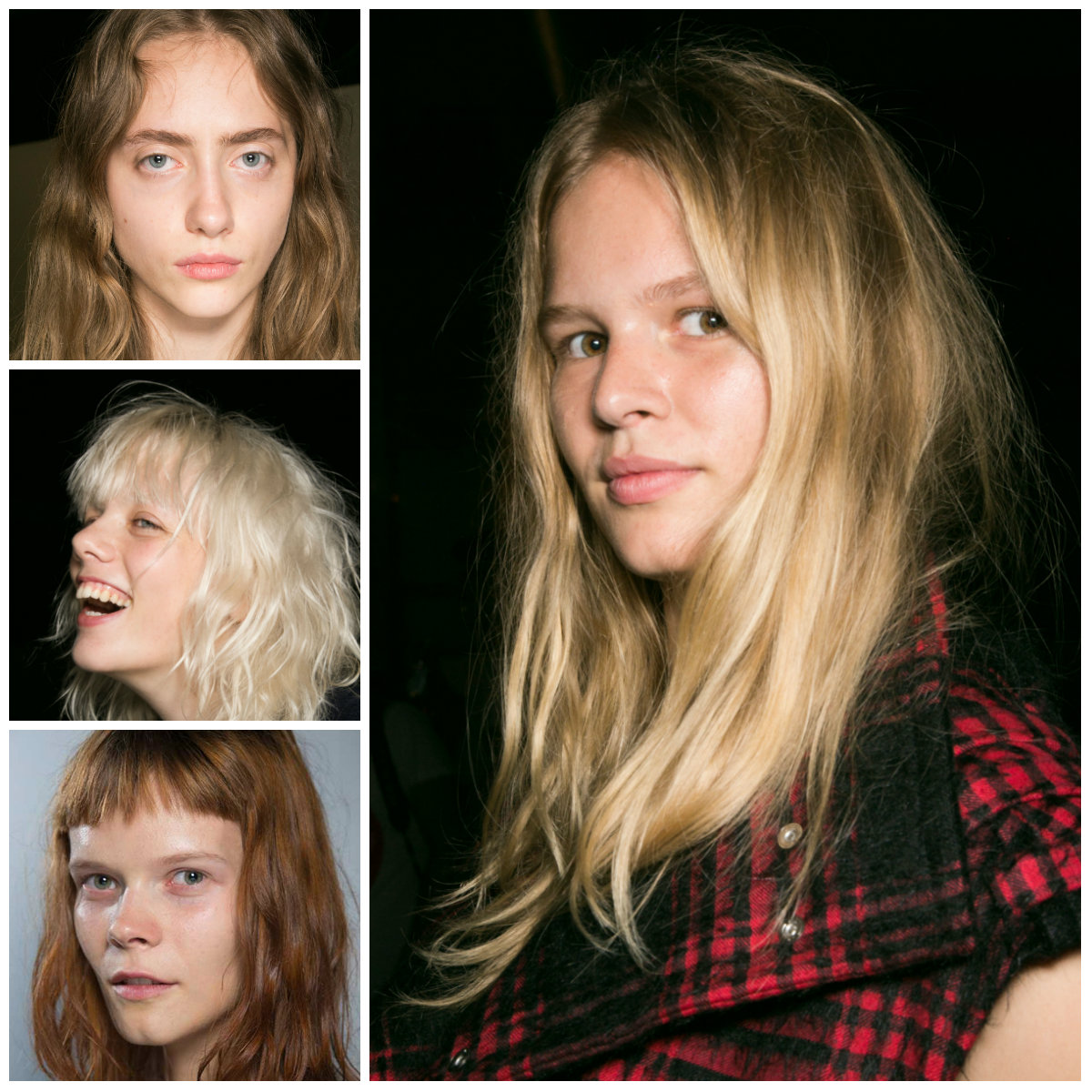 Light Brown Hair Color
The first shade is the dainty light brown. It is a rich hair color with dark and light brown mixtures and sometimes with dark caramel hues. This hair color best goes with olive skin tones and compliments brown and green eyes but it tends to warm up cool complexions and to showcase light blue eyes. If you are a natural brunette and want to lighten up your current hair color then light brown is a great choice for you.
Dark Chocolate Brown Hair Color
Another stunning brown shade that you can take in 2016 is the dark chocolate brown. It is a glossy hair color and looks quite natural both with light and dark complexions. Women with cool skin tones and light eyes can bring out their light complexion while dark skinned ladies with dark eyes are welcome to create a hotter and more attractive look for their face with the help of these rich soft tints.
 Platinum Blonde Hair Color
As for blondes the first option in our list is the so required platinum blonde. It goes with dark and light complexions if you choose the right haircut. For example dark skinned women should go for short haircuts and then dye their locks in a platinum blonde shade. This is the best version for you to create a well-balanced effect for your dark skin. On the other hand light skinned ladies should opt for the right shade for their haircuts not to look washed out. Everything depends on your complexion and haircut. So, be careful with the shiny platinum blonde hue.
Light Blonde with Dark Roots
Create a mini ombre style by dark roots and lighter tips. Dye your locks in alight blonde shade keeping the roots in a warm brown hue. This hair color combo is great for women with cool skin tones and dark eyes. However each can find the most suitable combination for her complexion. Dying your hair in a sun-kissed blonde hair color is a great way to liven up your tresses.
Copper Red Hair Color
From the rich red palette choose the most natural-looking copper red hair color. Nowadays this shade is very popular and women who have light skin with rosy undertones go for it creating a pure natural red hair for themselves. I would like to keep your attention on the hairstyle too as it's a unique messy wavy hairstyle with short and edgy bangs. Alexander Wang's hairstylists have really done their best to draw attention to the hairstyles and hair colors.
Comments
comments