Everything is clear with classic and standard hair highlights and it's the high time to discover the most dramatic highlights for brunette hair to try in 2016. We, women love new changes and experiments when it comes to hair colors. But sometimes all we need is a playful transformation with the help of simple hair highlights. While ravishing blonde hair agrees to be highlighted with many shades of the rich hair color palette, brunettes usually need to be more careful when adding bold and dramatic highlights. Special for my stylish brunettes here are the most flattering hues for dark hair.  Check them out and according to your taste and interests pick the best highlighting idea.
Purple Highlights for Brunette Hair
The vibrant and flashy purple hair color with all its dark hues is ready to liven up your dark locks. This bright shade is well-balanced with dark hair and dark complexions. In order to get a harmonious effect you should add it on the tips starting from the medium part of long hair. If it's short then add on front layers or on bangs.
Turquoise Highlights for Brunette Hair
Turquoise hair color became so popular after Kylie Jenner's turquoise and brunette ombre combination. However this shade seems to be created special for dark hair. It is able to make brunette tresses very sophisticated and mysterious. Its best effect is touchable on straight and soft dowdo hairstyles. Like the purple highlights the many hues of turquoise should be placed on the tips of hair. Avoid too much highlighting to get a subtler result.
Rainbow Highlights for Brunette Hair
If you need ore attractiveness and brightness on your hair perhaps the hot rainbow highlights are great for you. Blondes use pastel highlights to get delicate rainbow effect on their light hair and we, brunettes opt for vibrant rainbow shades. No matter what type and length of hair you have, rainbow hues can be beautifully placed all over your hairstyle. Girls who prefer temporary hair highlighting ideas may use hair chalks for such an astounding and rich hair color.
Red Highlights for Brunette Hair
Reddish hues are not only for jet black hair but also for any kind of brunette shade. The most important thing here is the right matching of tints. Before going for any red highlight consult with your hair colorist not to fail the desired look. Take the most suitable shade of red according to your base hair color and complexion. Also avoid overdoing.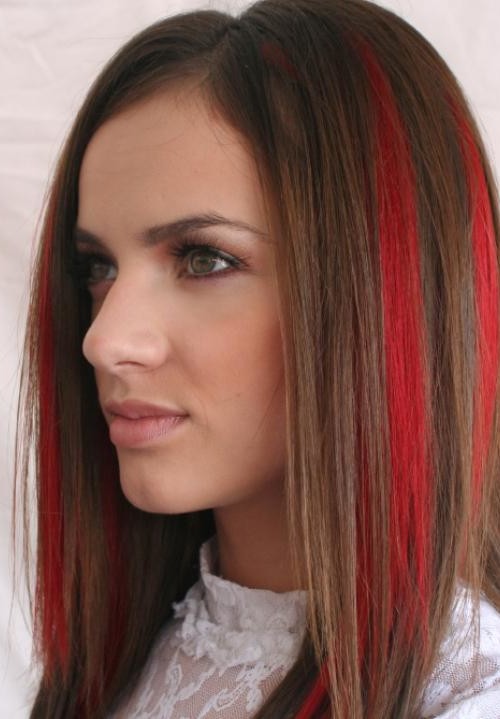 Silver Highlights for Brunette Hair
Lately many brunette celebrities wear silver highlights to refresh their hairstyles. It is more than obvious that silver hair colors with shiny bluish tints go well with dark brunette hair because the final effect proves that the more natural your hair color the prettier it looks.  We hope that the tendency of wearing silver highlights will increase day by day and many more ladies will appreciate its beauty. All in all grey is one of the natural human hair colors that goes with any skin tone and eye hue.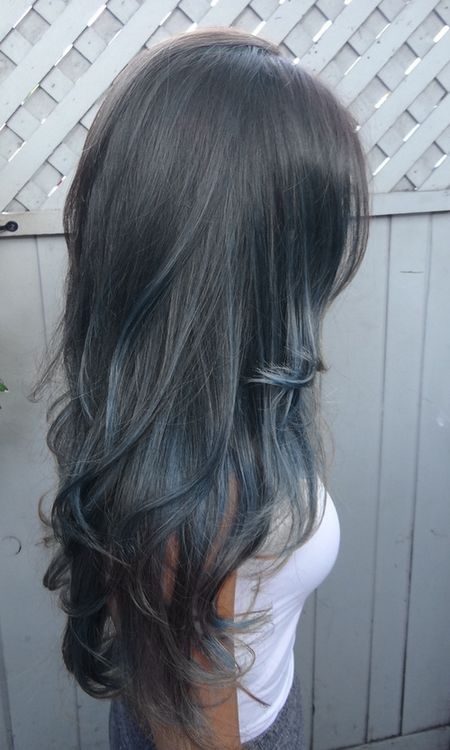 Comments
comments