Can't deal with braided hairstyles? Opt for the latest trend. It's the twisted hair styling idea. Many go for shiny and stunning twisted hairdos instead of plaits. They are easier, quicker and trendier. So, let's discover some cool and cute twisted hairstyles for 2016. Here they are!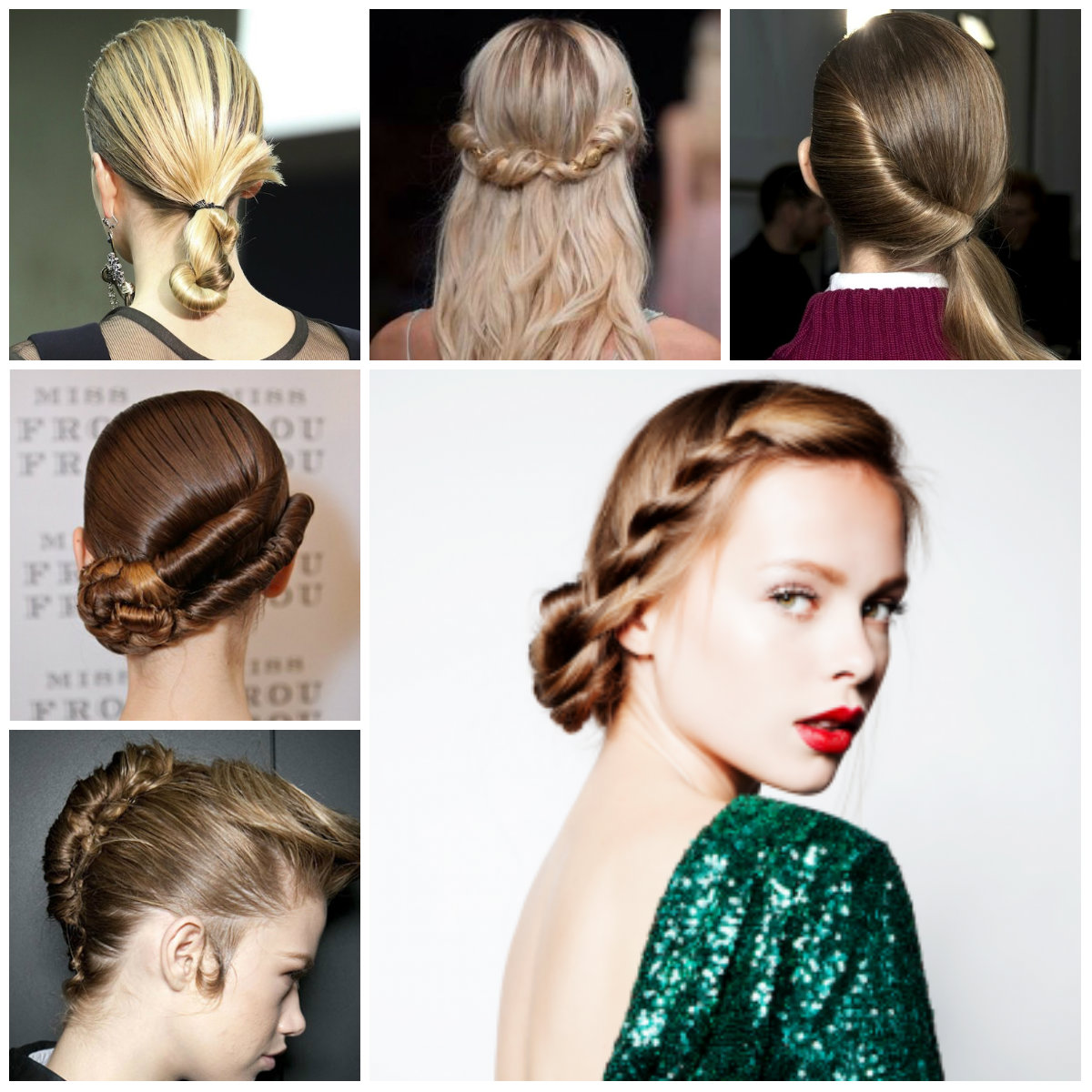 Twisted Half Updo Hairstyle
Curl your hair into relaxed waves and create a twisted half updo hairstyle. This is far from looking dull because its fascinating effect is felt from the first sight. You will like the tightness of your half updo hairstyle that keeps all your hair out of the face. Twisted half updos are pretty casual and festive hairstyles to wear anywhere you like.  
Twisted Updo Hairstyle
Have a look at this elegant updo hairstyle. It is glamorous with subtle makeup and grabs attention with its glossy effect on the top part. You can twist your locks from the very top and end with a braided bun hairstyle. Ladies can wear this hairdo for date nights as it has a romantic touch in it. If you like you can add a flower accessory on the side part of your twisted updo hairstyle.
Twisted French Updo Hairstyle
French twist updo is one of the most popular twisted hairstyles. It is very stylish and required for 2016. Stylish woken wear it on casual days to look neater and classier and some pot for it for special events to be in an elegant look. In a word, French twist updo is cozy for any occasion.
Twisted Chignon Hairstyle
Low twisted bun or chignon hairstyle is another sleek and tight updo to wear on second day hair or on rainy days. In order to achieve it perfectly you need to apply hair cream or gel to have your locks in a smooth wet-looking form. Then twist all your hair and tie into a low chignon hairstyle.
Low Twisted Ponytail Hairstyle
Being inspired by the French twist hairstyle hairdressers have created the low twisted ponytail to give new ideas for ponytail hairstyles. As a result they got a classic and cute ponytail hairstyle that grabs attention. It differs from the common and simple ponytails and looks rather festive.
Double French Twist Updo Hairstyle
There are many variations of French twist updo hairstyles but the double French twist is a brand new hairstyle. It is met in several cool solutions and is going to become a big trend.
Comments
comments