We all know that celebrities don't afraid of radical changes and they often go for strange or unique haircuts. Some like to experiment with fake hairstyles but there are brave ones who reasonably choose cool haircuts. When it comes to asymmetrical haircuts we generally see trendy short styles. Though many just fail with their options but some create inspiring transformations which soon become popular and requested. Since asymmetry is often associated with bob and pixie haircuts we will refer to the best short asymmetrical haircuts for 2016 taking examples from upscale celebrities.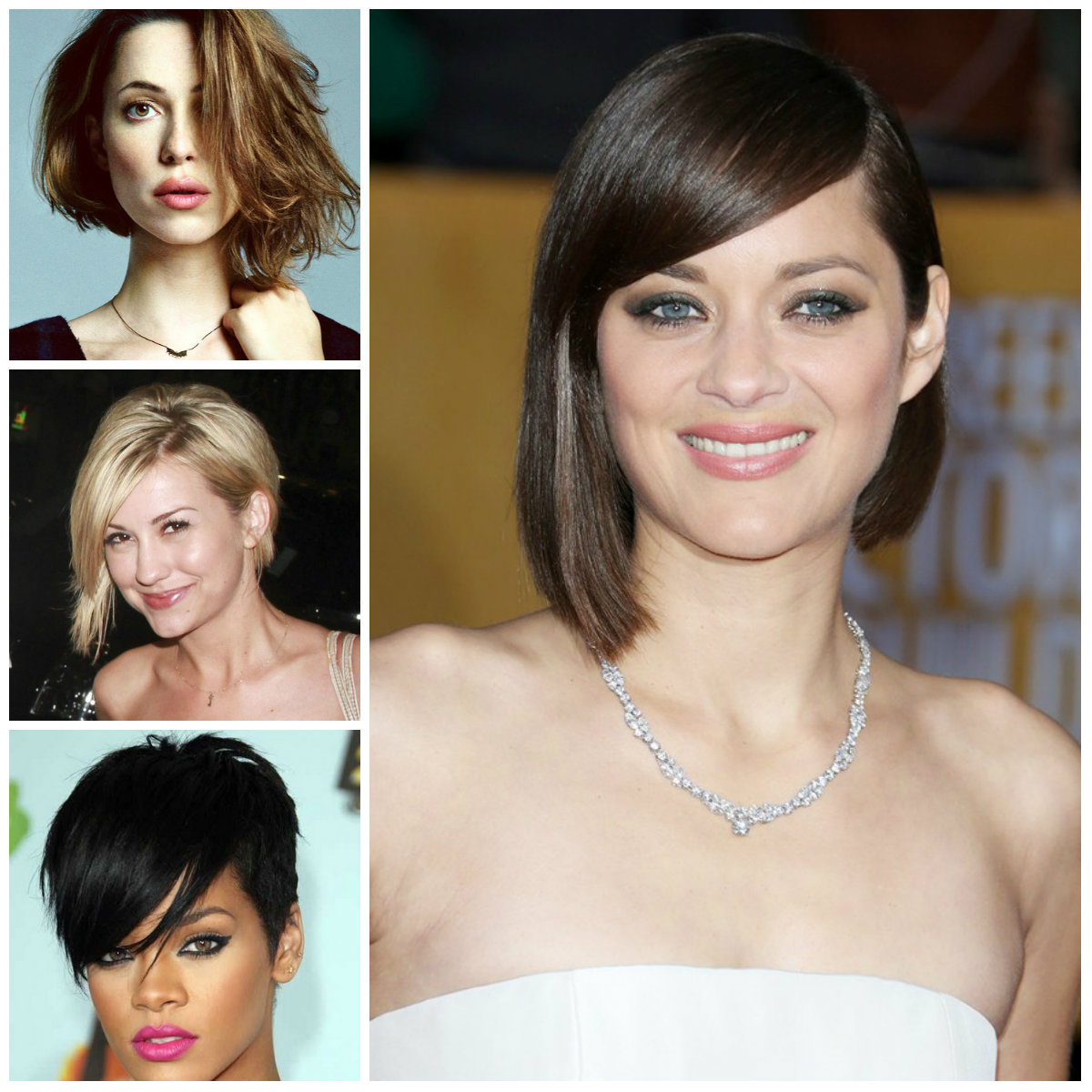 Marion Cotillard Asymmetrical Bob Hairstyle
Straight and so elegant could be only Marion Cotillard's asymmetrical haircut. Even in this uneven style it sparkles with its glamorous and modern touch. Elegant women who think that asymmetry is a street style should definitely have a look at this option. It is a short straight asymmetrical bob hairstyle which you can combine with posh dresses and dainty outfits.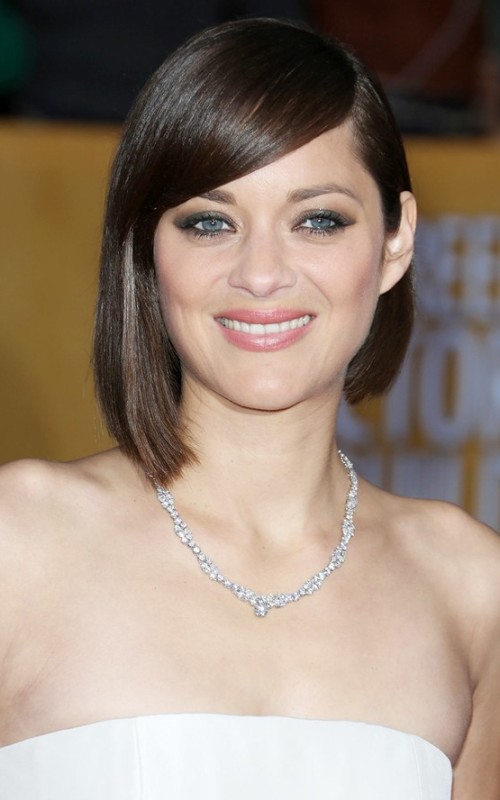 Victoria Beckham Short Asymmetrical Haircut
Women with thin or fine hair must often look for Victoria's best hairstyles. She generally finds the most suitable ideas for her thin locks. Her short asymmetrical bob haircut with long bangs is a subtle and fashionable style which breaks down the softness of thin tresses. It is not so easy to get the desired effect on fine hair, so refer to a professional hairstylist in order to get a perfect asymmetrical haircut with a full-looking effect.
Chelsea Kane Short Asymmetrical Haircut
Another delicate short asymmetrical haircut is Chelsea Kane's style. It is in a ravishing blonde shade which doesn't allow the uneven style show off its harshness. The long side bangs, in their turn, add elegance and a girlish touch. If you like you can tuck hair on one side behind the ear to create a more prominent asymmetry.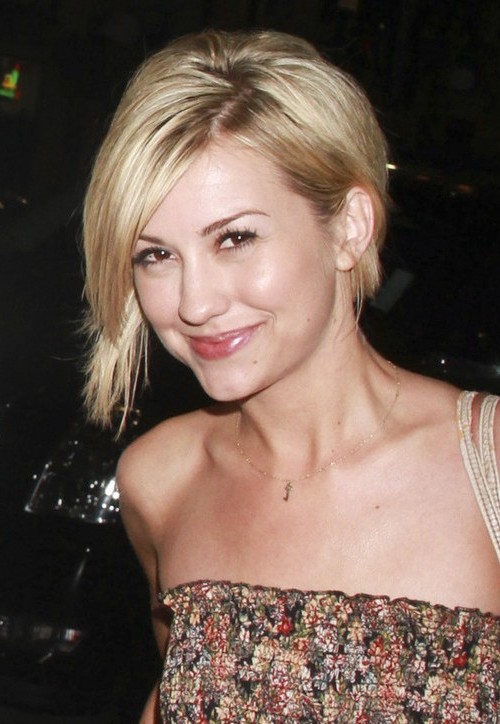 Rebecca Hall Asymmetrical Bob Haircut
Compared with previous asymmetrical hairstyles Rebecca Hall's bob is in a bit messiness which highlights the beauty of her uneven haircut. Waves and subtle curls can often be combined with short asymmetrical haircuts but if you have straight hair you can go for layered shag style to keep your hair voluminous and so attractive.
Rihanna Asymmetrical Pixie Haircut
Generally asymmetrical pixie haircuts look like half bob and half pixies. They are cool combos of these two short styles which is enhanced by long side bangs. If you want to keep your pixie haircut girlish and feminine then steal Rihanna's cute pixie hairstyle with asymmetrical touches. Both in curly and straight styles they look lavishing.
Comments
comments