It's the ideal time for you to discover fresh haircuts for this year. Consider short hairstyles as they are everywhere and they are the most demanded haircuts in salons right now. A trendy short haircut can transform you into another lady with more confidence and power in her look. Here I offer you a guide to short layered haircuts for 2016. If you want a textured and more flexible short haircut then make your choice between layered styles.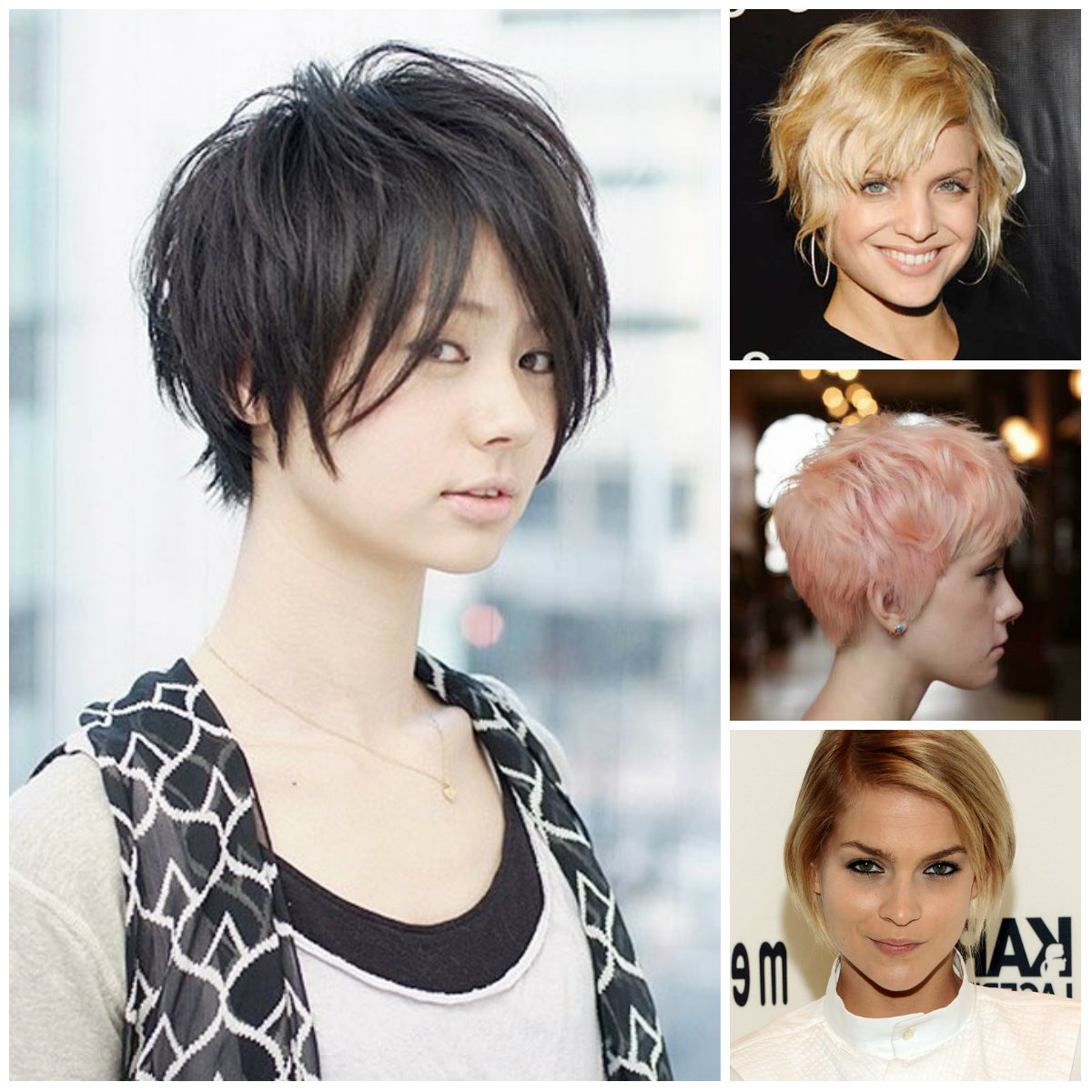 Short Layered Pastel Pixie Hairstyle
Among trendy hair colors for short haircuts pastel shades are quite required. They are worn in order to break down the boyish looks that short styles bring with them. Pastel hair colors can also be combined in one hairstyle providing you with a subtle highlighted hairdo. You can mix two or three pastel shades to get fantastic effect on your short layered haircut. Layers allow you to apply different shades and get a stunning result.
Short Layered Straight Side Swept Hairstyle
Classy and elegant short hairstyles are generally in sleek and straight forms. They are styled into delicate side swept hairstyles. Be it a short bob or a pixie haircut you can achieve a super sleek hairstyle by the right hair products. So, take a high-shine hair cream and rub it all over hair. Then art to one side with a comb and brush smoothly. The final effect is a cool short sleek hairstyle which brings out your fresh hair color.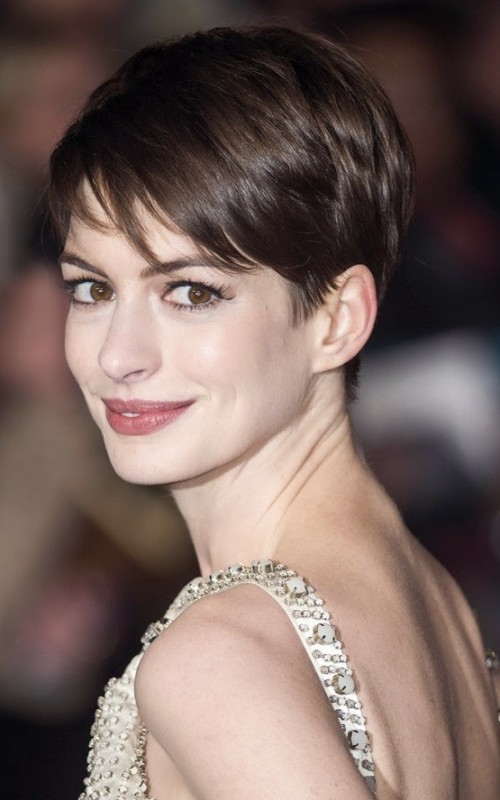 Short Layered Shag
There is something very fascinating in shag style. It seems as if you send special messages with your messy look. The variation of layered haircuts gives you the chance to rock different shaggy hairstyles. There is no any other style that allows you to rock relaxed and playful hairstyle than layered cuts. They are great for short bob and pixie haircuts. In order to get a natural-looking shaggy effect you should dry blow your locks and add more volume on the top part.  
Short Layered Textured Wavy Hairstyle
With your short layered haircut you can go for textured wavy hairstyles. Rub hair cream on your layers and use a hair curling tool to get shiny and elegant waves. They add body and texture to your short haircut. Another way to get the desired effect is using a hair diffuser.  
Short Layered Hairstyle with Highlights
Highlights and layered haircuts have always been in good relationships. They provide hair with depth and dimension. Both "like" textured and messy hairstyles because these are the best styles for layers and highlights. If you have gone for a fresh short layered haircut then apply matching highlights on top part hair including bangs. Then opt for a straight or wavy messy hairstyles.
Comments
comments