2021 Bold Hair Shades for Black Women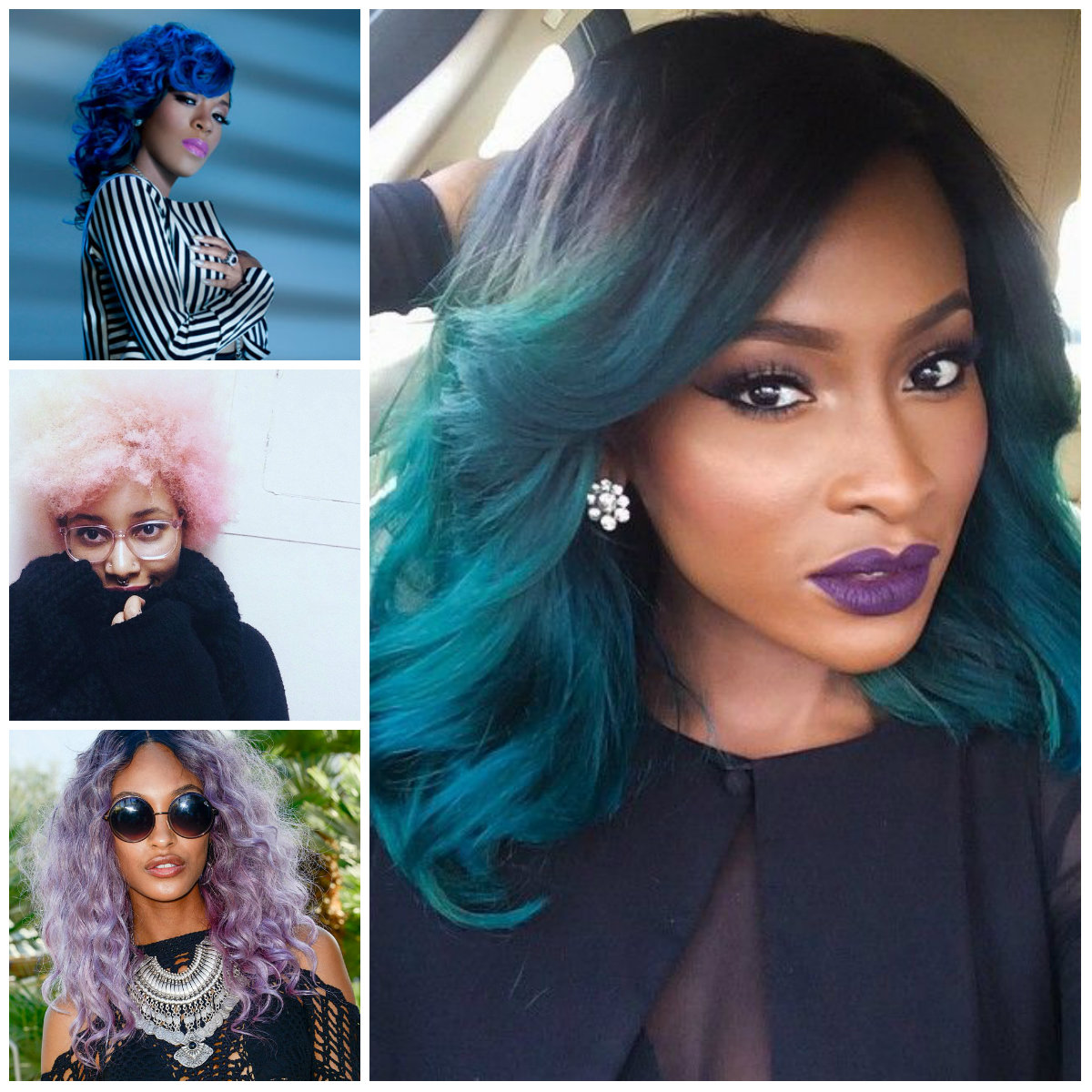 Subtle Green Shade
Who said that girls with chocolate skin cannot wear a dark or light shade of green? No one, consequently you should go and get the shade. This beautiful female perfectly and softly rocks a green shade. You can even enhance the color with some spiffy highlights. You shouldn't think about your hair length because it is not essential. Give this beauteous color a try.
All about Red
Auburn, burgundy or fire pick up the shade which strongly fascinates you. Fair red is another fun hair color that black women should definitely try it out. Due to the lightings this shade looks unique and breathtaking. Go for dip-dying, add highlights, choose ombre and you will see the best of the shade.
Blue Sea
Wake your inner mermaid up wearing a sea blue color. I know it is not so easy to go for a certain kind of shades because you need plenty of confidence. But I believe that modern black women will do their confidential steps of getting a magical hair color.
Pink and Purple
If you are not ready to opt for permanent-colorings then take example from popular social influencers and opt for temporary hair sprays and have fun with your new hair color. Mix as much shades as you want. Experiment with pink and purple hues and impress people with your cool hair color. Wash your hair out and your natural hair color will be visible. It is perfect idea, isn't it?
Blue and 50 Shades of Grey
Oh My God! How much popularity has already gained grey shade? All talks are about this shade. Some black women have already managed to wear it. Grey shade with tinted blue ends is incredible.
Cotton Candy Pink
Girls pink hair reminds us about cotton candy. All shades of pink are unique and give extraordinary feelings to all ladies. Wearing a cotton candy pink hair you will definitely fill your life with happiness.
Stylish babies you have already had the best bold shades for summer. So, make your final decision about your next hair color and go ahead with it!
TO READ MORE, GO TO THE NEXT PAGE