Easy to do Medium Hairstyles reveals the most sophisticated yet easy hairdos that professional women prefer to wear. Gone are the days when workplace hairstyles referred to boring updos and downdos. From now on you have a chance to update your looks with incredible designs. I should say that the styles are available for women with different hair lengths. Just check this gallery of pictures and choose the most beautiful hairstyle for New Year appropriate for your haircut. Who knows may be one of these images will inspire you to change your crop as well.
#1
If you have always thought of a short yet professional crop, then this A-Line bob is definitely for you. Note that this crop never gets out of style and it works for women of different ages. Whether you are a young lady or mature women, you can rock the style proudly.
#2
Nothing looks great on females with long hair more than a braided updo. We highly recommend you to braid the hair on top and then mix it with the rest of strands. If you have a good hair color, that's bonus for this particular look. Use bobby pins to keep your bun in place.
#3
This bob is for women that have straight hair. It is a great choice to stay professional with an edge. The side bangs add a soft and feminine touch to the style. Indeed, if you want to replicate the style completely, you will have to bleach your hair as well.
#4
I assure you there is nothing easier than creating a simple twisted bun. If you want it to look professional then try the sleek one. So before achieving it try to make your hair as straight as possible, you can use hair products as well. Also, you will need bobby pins to secure it.
#5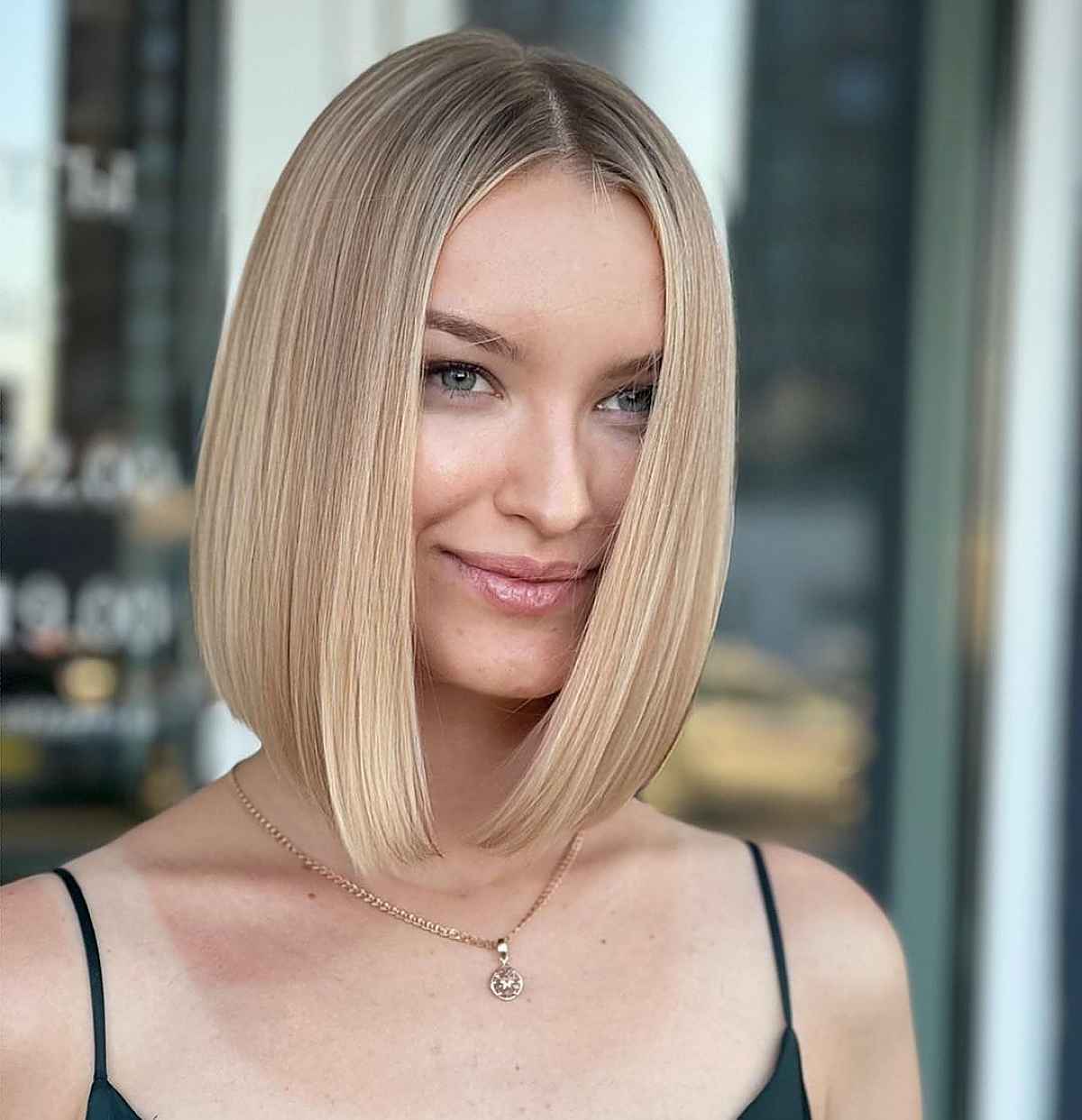 #6
View this post on Instagram
#7
View this post on Instagram
#8
View this post on Instagram
#9
View this post on Instagram
#10
View this post on Instagram