Ombre hair color for 2023 is still the most popular one in Celebville and no wonder why true beauty bunnies choose ombre. This year too ombre hair color is the main trend, so if you want to upgrade your look for coming spring summer, do not think twice and opt for ombre hair color.
#1. Light Blonde Ombr? Hair
View this post on Instagram
The greatest advantage of ombre hair color is low maintenance(). You will not have to go for quick touch ups to hide dark roots; instead dark roots will make your hair color more natural and subtle..
#2. Mid-Length Ombr Hair
If you still not sure whether ombre will be suitable for you or not, you can get some inspiration from celebrities who look simply fantastic with ombre hair color and then choose the best style for you.
#3. Ombre Highlights
View this post on Instagram

Next advantage of ombre hair color is that it can be created on any base tone be it blonde or dark brunette. The main thing is to create transition from dark roots to lighter edges.
#4. All-Over Ombre Hair
View this post on Instagram

Dyeing process is not so easy to do so it will be better if you turn to pro colorist who will grant you with desired style. If you have dark brunette hair color you can choose light brown or golden blonde, while for light brown color you should choose lighter shades of blonde that will be suitable with the base tone.
#5. Auburn Ombre Hair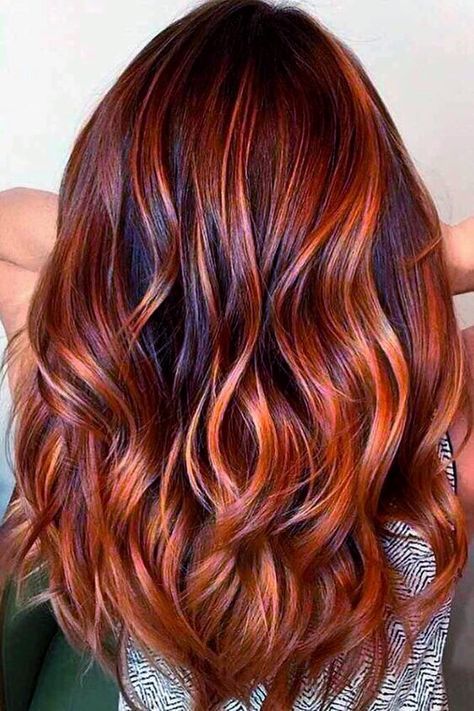 Next trick that makes this style really outstanding is soft transition from darker to lighter that's why most pro hair colorists apply the color with hands. This trick makes the transition barely seen and more natural.
#6. Coral Ombre Hair
Ombre hair color 2023 looks just breathtaking when styled wavy, especially on summer beach parties, so once you wear ombre hair, use salt spray to create beach waves.
#7. Blonde Ombre
View this post on Instagram
#8. Short Ombre
View this post on Instagram
#9. Silver Ombre
View this post on Instagram
#10. Soft Ombre
View this post on Instagram