Gray Hair Color & Hairstyles 2021
Mature women always struggle with gray hair using hair perm but never think that gray hair may look elegant. 2021 hair color and hairstyle trends include several examples of gray hairstyles that will show you how to wear gray hair.
Before talking about hair color and hairstyle ideas, I want to talk about some characteristic features of natural gray hair. First, gray hair is dryer and it needs special hair care routine. Moreover, women with gray hair face the problem of hair thinning and everything should be done to prevent hair loss.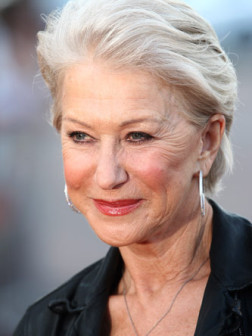 Many celebrities have already got gray hair color and I must say that they look simply fantastic. Hellen Mirren is one of the owners of beautiful gray hair and she looks so beautiful. May be she was the one who showed how elegant and stylish gray hair can look. She wears chin length layered bob with wispy bang that is in perfect harmony with gray hair and her face. She definitely knows how to play up her femininity and you can always get some inspiration from Hellen Mirren.
TO READ MORE, GO TO THE NEXT PAGE