Gray Hair Color & Hairstyles 2021
Gray hair will look more beautiful on short or medium short hair. It can be short pixie, short bob or trendy chin length bob. This hair length is perfect because it doesn't require much effort and complicated styling options. Both wavy and sleek gray hairstyles will look smashing and there is no need to stuck to one and the same design.
2021 color trends include numerous examples of blonde color with silver and blue undertones. These shades are very close to natural gray hair and I must say that such bold colors are very popular among girls and women of all ages. Either block colored or highlighted, silver gray hair color will transform your look and turn your casual hairstyle into a real trend. Silver hair can be created on any natural tone but you should first go for bleaching. This shade is of high maintenance like blonde one so after creating similar do you should use proper color protective products that will prevent color from fading.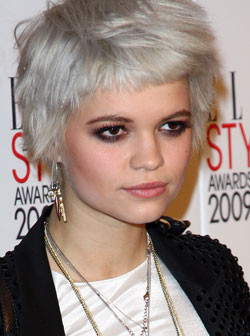 TO READ MORE, GO TO THE NEXT PAGE