This year runway shows, red carpet events and many other corporative meetings have been full of ladies with braided hairstyles. All prefer braids because they are easy to create and have a long-lasting effect. There are numerous braided headdresses and sometimes it is even hard to choose something. I have selected some gorgeous braided hairstyles for 2022 that can be adopted by all ladies out there.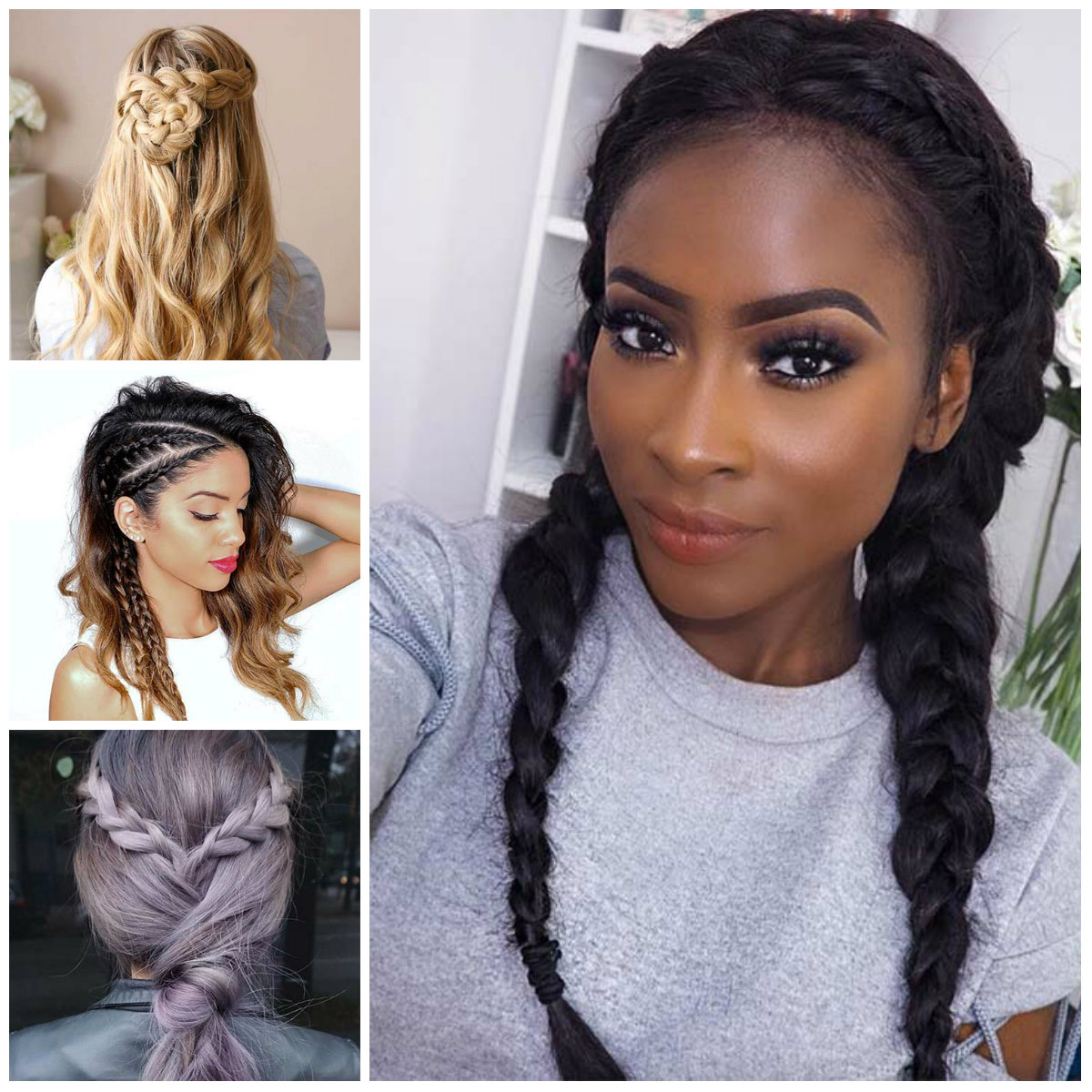 Dutch Braided Flower Hair
This hairstyle is all about your abilities of Dutch braiding, since it requires a big Dutch braided flower on the back of the head. The incredible Dutch braid comes from the front gathering the strands from the top part of the head and pulling into a tender hair flower in the center of the head. The hair also has an ethereal blonde shade that is a real jewel for the wearer.
Rosy Fishtail Braid
This is a multi-dimensional headdress that involves more than one shade. The most feminine strawberry blonde, the sweetest raspberry and rose tones have been blended together to create a pink balayage hair color that features this Y-shaped fishtail braid. There is also a three-strand braid that is separated from fishtails. It is a bit sophisticated style that is worth to try out.
Lilac-Grey Braid and Knot
This is another effortless braided design that is meant to provide girls with ethereal Edemic look. However, the hair has some unnatural lilac grey shade that will definitely grab attention and make the wearer stand out of the crowd. When it comes to styling, it requires creating crown braid, weave it into larger braid, knotted a little, with another braid popping up from the base of the ponytail.
Undercut Mimic Braids
The most luxurious undercuts require shaved sides, but you can go for smart braids and mimic shaved undercuts. Here I have included a faux undercut that involves two cornrows on the side. It is a straightforward look that has two different shades. It is a typical ombre that adds some sparkles to the wearer's appearance. Well, so easy to replicate it, isn't it?
Boxer Braids
These braids are not what their name suggests, since they look so tender and feminine. However the Dutch braids are long-lasting so you are going to have a flawless look, all day along. You don't need to worry about flyaway strands too since they add a natural appeal. Thus, boxer braids can be perfectly matched with your casual outfit. They look great both on long and medium-length hair.