Multi-tone hair is trendy. Monotone hair is not inspiring any more. Ladies need more colors to brighten up their looks. It is always possible to add colors with the help of highlights or ombre hair colors.
Multicolored hair looks so glorious and delightful that make any women stand out of the crowd. Say "No" to your monotone hair and go on reading to find out the best multi-toned hair color ideas to try in 2024.
#1 
Everyone will agree with me that this outstanding highlighted hair is pretty expressive. Two-toned hair and big curls are spiffy elements that keep the look unique and breathtaking. Bouncy curls soften the edgy ends and flatter the face beautifully. This luscious hair color idea full of modern twist is certain to make you noticed in the crowd.
#2
It is important to keep your multi-toned hair in balance. Try to choose hues which are closer to each other. For example you may take your favorite pastel shades combine them with a natural looking hair color and lighten up gradually from the top to the end. It is preferable to keep roots dark. The combination of various shades are blessing for your long locks.
#3
#4
Who said that short hair owners will not achieve multi-toned hair colors? It doesn't matter you have long, medium or short hair; just compliment your tresses with the peachy shades of 2024. Creative haircuts require creative hair color ideas. Pixie hair cut in tree-tone style looks adorable. Back is juicy orange, front part is a light shade of red and finally long bangs is in pastel green style. This mix is capturing and glamorous, isn't it?
#5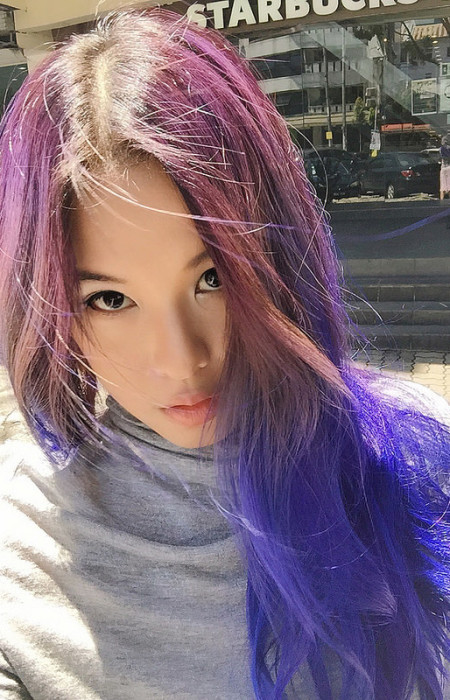 It's not a secret that purple and red shades are perfect with natural dark hair. You can combine two different shades of purple and keep your natural dark hair. I assure that the result will be satisfying. The overall style is in dark shades but it is still eye-catching.
#6
Our daily feeds up with innovative hair color ideas which can fill our life with crazy coolness. There are many subtle hair color ideas that are going to spice up your look and give you more self-confidence. Below you can see bright colors on the model's hair stolen from colorful palette.
#7
In order not to face with some problems I advise you to consult with your hair colorist. You always can choose multi-toned hair but try to know which hues will go well with your complexion. A right combination is pretty important because no one wants to destroy her look. If you need some more multi-toned hair color ideas then look below to get inspired.
#8
#9
#10
#11
#12