Casual Office Hairstyle Ideas for 2022
When you are always busy and need to have a neat, classy, elegant and delicate look you opt for comfy hairstyles. But the most important thing about hairstyles is that they should be trendy and pretty. Today I am going to represented you some ravishing and cute casual office hairstyles ideas for 2022. Here you will see stylish haircuts and hairstyles appropriate for your office looks. Let's have a look at them.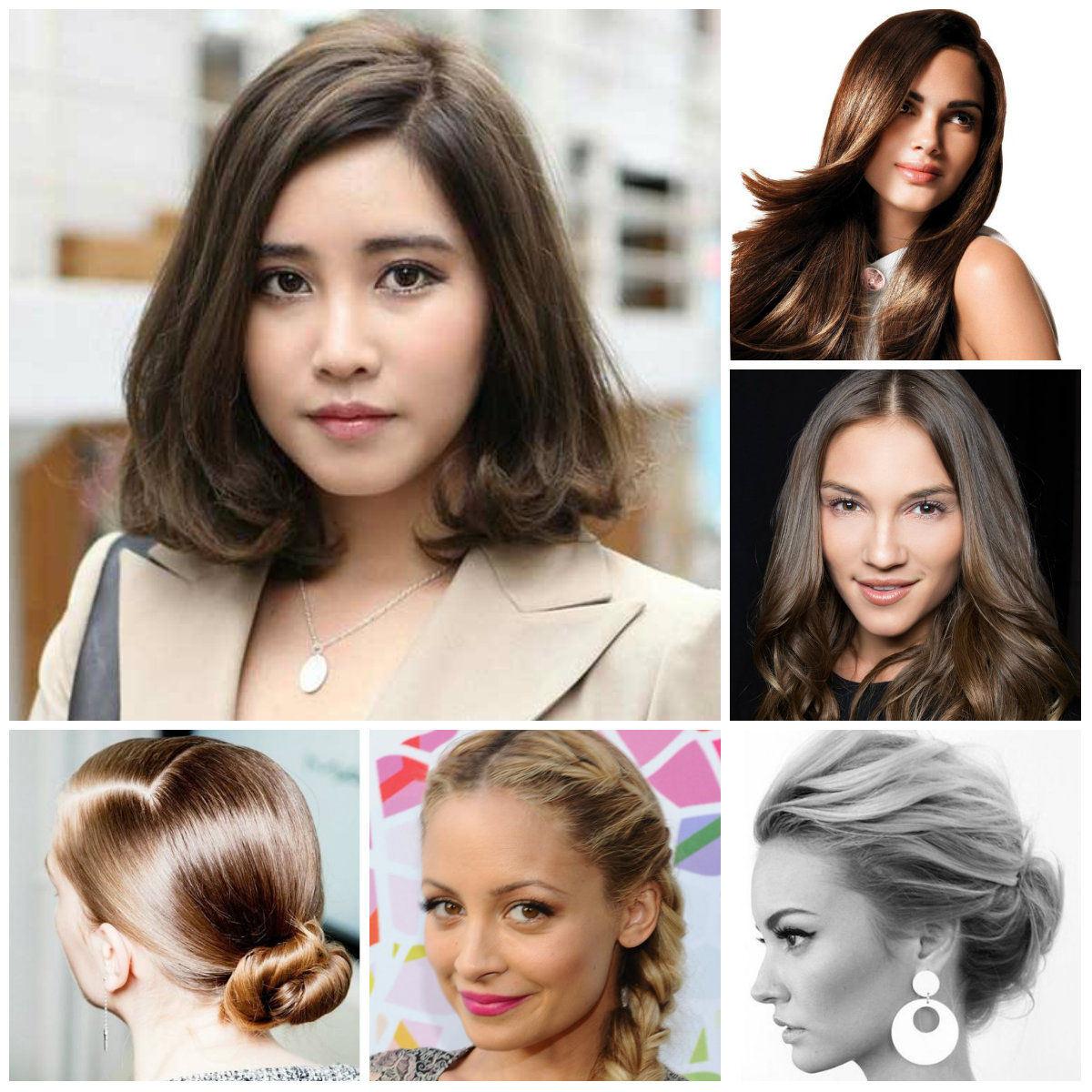 Medium Bob Haircut
Generally mid-length haircuts are considered as comfy and flexible cuts as they give as many hair styling ideas. Among trendy medium haircuts lob hairstyle has its special place. You can choose it for your thick straight hair and get a classy look. It allows you to go for cute center or side parted hairstyles.
Long Layered Straight Hairstyle
Straight hair is always feminine and neat. But in order to make it fresher and trendier you may add some long layered cuts. They can be styled in different hairdos time to time and in case you need a casual office look you may often straighten it with hair iron.
Loose Wavy Hairstyle
Another cute hairstyle for long hair is the loose wave hairdo. It is so subtle and girlish. This hairstyle has a kind of sophistication in it that grabs attention. Loose waves tend to bring out your fresh and shiny hair color with all its hues be it dark or light. Long or medium loose waves are easy to achieve with hair curling tools. If you want to fix them in their style then spray light hair spray.
French Twist Updo Hairstyle
No matter you opt for a messy or a sleek French twist updo hairstyle. It is always trendy and elegant. You can combine this hairdo with subtle makeups and capture many hearts. As a nice office hairstyle French twist updio is great for medium to long haircuts. It looks better with side slicked back messy bangs.
Side Braid Hairstyle
Go for the cozy side braid on your second day hair. It is a pretty hairstyle with a girlish touch in it and tends to highlight your cuteness. Choose simple, French, fishtail or a rope braid for your side plait hairstyle to be in style. These are the trendiest braided hairstyles for 2022.
Low Sleek Bun Hairstyle
The tight, sleek or wet-looking low bun hairstyles are perfect office hairdos. They are not only convenient but also have the desired classic effect that goes with office outfits. The popular sleek bun hairstyles are either in side or center parted styles. According to your taste you can choose one of them.