Category Archives:
Wavy Hairstyles
It is high time to learn few beauty guidelines that will help you to create stunning look for summer. Coming summer is going to be really hot and the best way to stay in touch with the latest trends is to opt for trendy braided hairstyle. Braided style is the main tendency of 2014 spring and summer and the best way to have the sexiest look is to get some inspiration from celebrities.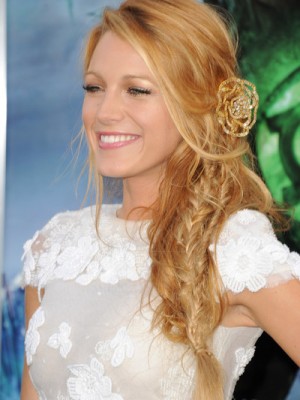 Latest trends of hairstyles offer you to have more relaxed and messy style that will radiate vintage glamour. Even if you have minimal plaiting skills you will be able to recreate desired look, so take a sneak peek at this fabulous examples of latest braided hairstyles for 2014 summer and practice your skills to have similar hot look.
Braided hairstyle is great alternative any haircut, be it blunt cut or layered so if you have at least medium length hair you can easily have neat braided hairstyle. First hairstyle to be mentioned is creative side braid that will be gorgeous complement to any outfit. In order to create similar look create two braids on both sides and then braid together the edges.