12 Bob Haircuts Women Are Asking for in 2023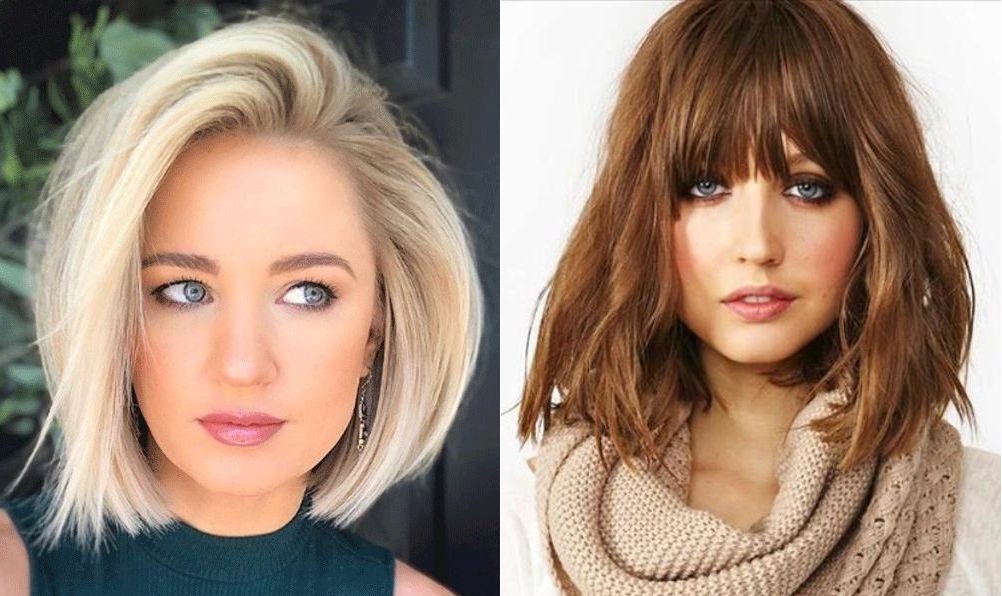 Bob is one of the latest trends that has so many fans all over the world. We see stylish celebrities in different bob haircuts which inspire young ladies as well as mature women. If you, too, are interested in this style then have a look at the following top bob haircuts of 2023.
There are several types of short bob hairstyles Women Are Asking for in 2023. Those who want to sport a quite short bob can choose straight French bob haircut and those who are looking for a voluminous and classy bob haircut may go for the tapered style. Short bob haircuts look nice with side swept and blunt bangs. According to your face shape you may wear one of these bang styles with your short haircut.
#1 Layered Bob Haircut
Ladies with fine hair can ask their hairstylist to provide them with a layered bob haircut as layers add fullness and dimension to any hair type. In this case your fine hair can look rather thick and volumized. If you want to match it with bangs you are welcome to choose either layered side bangs or a cool blunt fringe.
#2 Bob Haircut with Straight Bangs
Asymmetrical haircuts give us limitless opportunities. They require your imagination and taste to be styled in their best way. Consulting with your hairdresser you will get the most suitable idea of your new haircut. This is an eye-catching and edgy haircut!
#3 Asymmetrical Bob Haircut
Straight bangs or the so called blunt bangs are perfect for any bob haircut. They complete this hairstyle and give it more charm. Women who have large foreheads often go for straight bangs to hide their forehead. However many just like the way it works with bob haircuts and pick it as an inseparable part of their short hairstyle.
#4 Medium Bob Haircut
Medium bob is our lovely bob haircut. It is for girls who like to have a mid-length comfy haircut so that they can go for many hairstyles. Curly, shaggy, straight or messy lob is delightful and seductive in its style. Opt for it if you need a comfy medium haircut.
#5 Wavy Bob Haircut
Naturally wavy hair will be graceful and luscious in a bob haircut. It will show off its voluminous and glamorous effect in this trendy style. In case you also want bangs you are welcome to go for shaggy, side swept, wispy or long bangs.
#6 Blonde Bob
#7 Long Bob Hair
#8 Classy Bob Haircut
#9 Lob With Layers
#10 Medium Blonde Bob