You already know that grey hair color is the latest trend and its becoming lovely among young ladies. Mature women who already have greys don't need to hide this stunning shade. Many famous mature ladies like to show off their new natural hair color and even enjoy its subtleness. So, girls who have short haircuts and want to make them soft, more feminine and delicate may consider the many shades of grey in 2024. Today I will offer you gorgeous short grey hairstyles for 2024. Have a look at them and be inspired!
#1 Sleek Short Grey Bob Haircut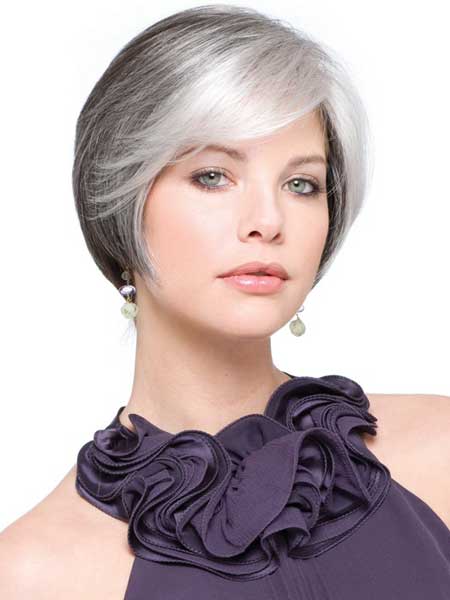 Since bob haircuts are so trendy you can refresh your current haircut and dye it in a subtle grey hair color. According to your skin tone you can choose either light or dark silver shade. It will beautifully shine on your sleek hairstyle and make it more eye-catching. If you want to copy the represented option you are supposed to combine two silver hair colors. It is a classy and elegant haircut.
#2 Short Grey Pixie Haircut
Your boyish short pixie cut may look dull and masculine in dark hair colors. So, even if it's in a light blonde hair color it may still need a kind of refreshments. Go for a grey hair color to make it trendier and more ravishing. This is one of the best hues of short haircuts since it breaks down the boyish touch in it as well as makes it glossy.
#3 Short Grey Hair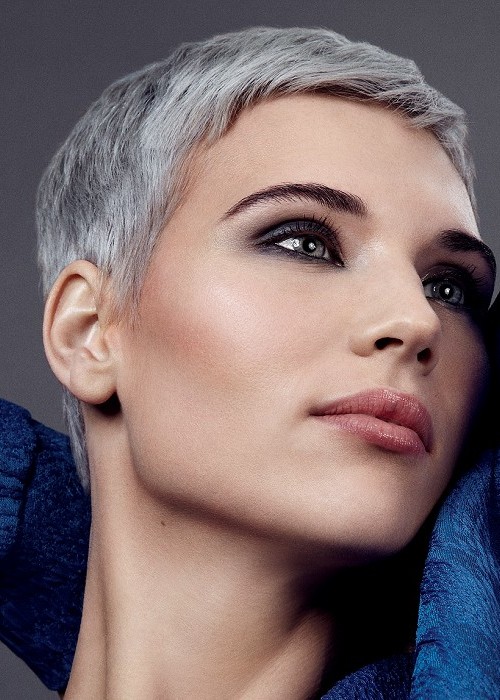 #4 Short Layered Haircut in Silver Hair Color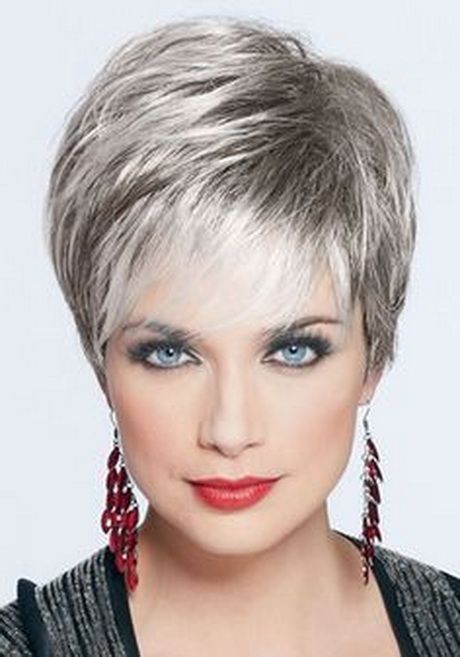 Have a look at this lovely short haircut. Isn't it sparkling in silver hair color? You can match it with your blue or green eyes and if you have dark eyes you can choose darker hues. Whatever you choose the final result will be more than delightful. The short layered cuts will showcase your fresh hair shades.
#5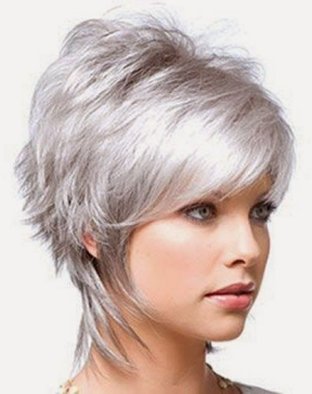 #6 Short Blue Silver Hairstyle
Among silver hair colors the on that has bluish hues is closer to pastel blue hair colors. However this is a shinier blue hair color with silvery effect in it. It is quite seductive on short pixie and bob haircuts.
#7 Curly Bob Hairstyle in Silver Hair Color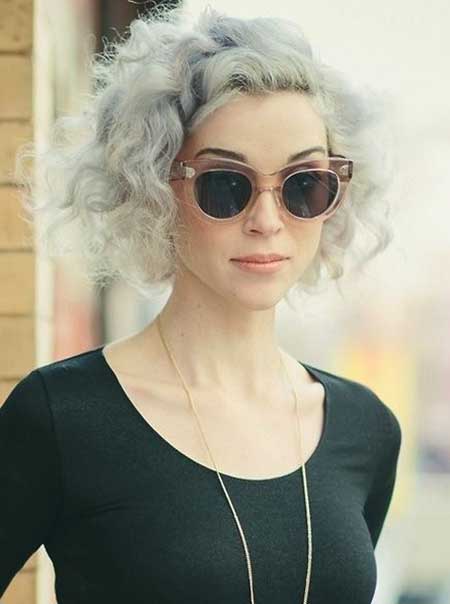 The so wanted dolly look is here for you. Short curly bob is a fabulous hairstyle itself but look how soft and glamorous it looks in grey hair colors. It seems as if you have cotton locks which frame your face beautifully. Pick this style even if you have straight hair because you can go for bouncy curls whenever you want.
#8 Curly Grey Hairstyle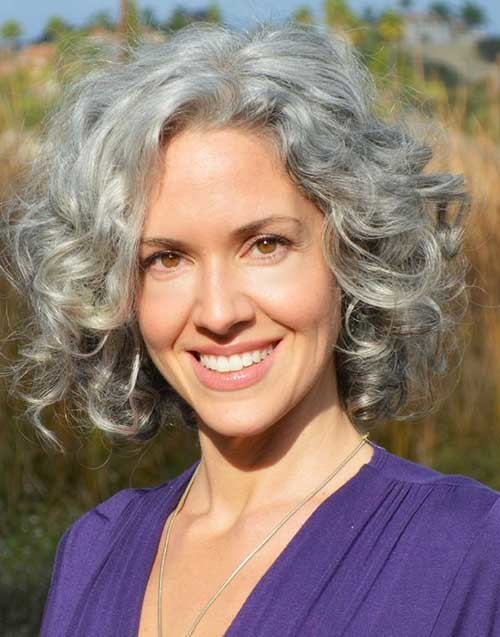 #9 Short Grey Pixie for Mature Women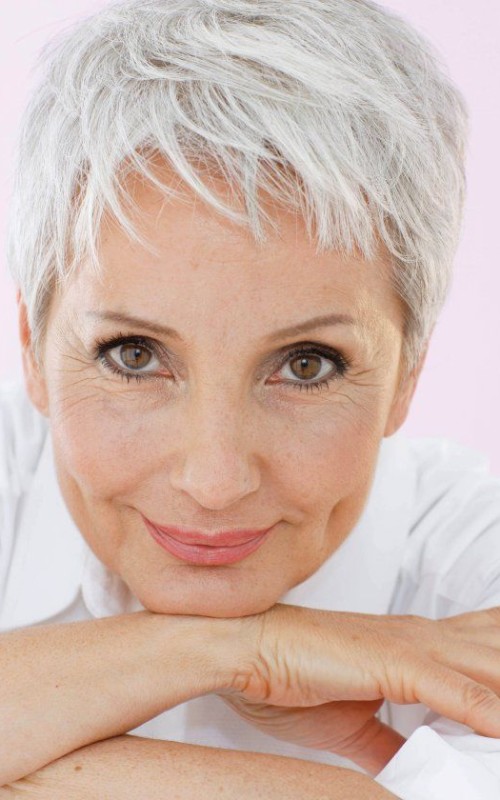 Well, mature women have natural grey hues and in order to show off its charm they need to focus on their haircut. Both short bob and pixie haircuts are great for mature women. They are comfy and low-maintenance and look lovely in natural grey shades.  Take examples from famous mature women who rock their natural grey hair color on short haircuts. Find the most suitable haircut for your face shape in 2024.