Picturesque Hair for Summer 2021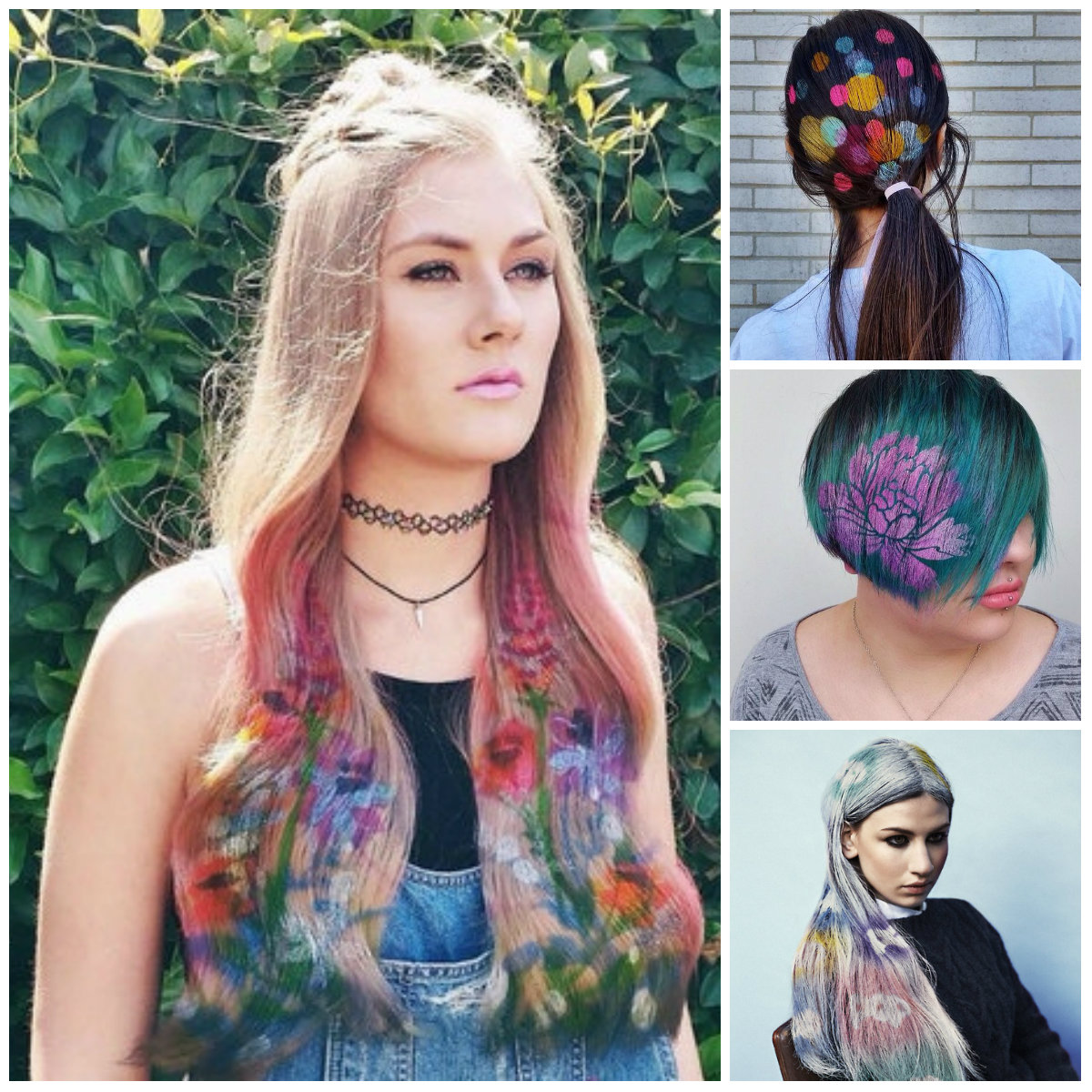 Painted Flowers on Hair
Flowers are the most chosen details. Flowers have a power to fill your life with limitless cool feelings and colors. It is perfect to see a picture of flower on hair. Actually it is not as hard as it may seem. First of all girls should make their hair stick-straight then by putting the stencil on their hair, get the flowers. Not necessary to opt for permanent hair colors, hair chalks will work as well.
Butterfly Effect
You can choose everything from flowers to animals. Butterfly is a symbol of beauty so girls choose them as a tattoo or a hair accessory but today they can get butterflies' image on their hair. The effect of stencil is unbelievable. Even your dreamy pictures can appear on your head. A right chosen hairstyle can make the picture more vivid. What about braided pigtails? I think they could be the best choice.
Rainbow Hair
Add as much colors as you want. Since you are going to use hair chalks you can be sure that they are not going to damage your hair. Some hair colors are really dangerous but about hair chalks you can be completely relaxed because they are harmless.
Hair Color
It would be perfect if you could match the picture with your hair color. Thus, feel free to wear them on your blonde, red, black or pastel shades because they are beautiful on all hair colors, of course if the shades of picture goes well with each other. If you have bold pastel shade you may opt for warmer shades. It is not a must to change a natural hair shade in order to get these pictures because on natural hair they look perfect as well.
So, these are the latest trends introduced by hairstylists. Try to use your imagination in creating interesting and creative pictures. Remember that you should have stick-straight hair for a better effect. Maybe it will be a bit difficult to do it by yourself so feel free to ask for a help to your hairstylist. Good luck with your picturesque hairstyle!
TO READ MORE, GO TO THE NEXT PAGE