Stylish Silver Hair Color Ideas 2021
Graying hair is quite natural and everyone will find few gray tresses. There is nothing you can do to prevent it. The only thing to be done is permanent hair color. Wide palette of colors will give you a chance to find the most suitable one for you. Most hair coloring products will not provide you with full coverage of gray hair and the best way to deal with it is to opt for silver hair color. This shade will not only give brand new look to your hairstyle but will also hide gray hair. If you have already made up your mind to color your hair, check this selection of stylish silver hair color ideas 2021 and inspire yourself total makeover.
In order to have perfect hair color without damaging your tresses you should turn for pro colorist who will grant you with perfect hair color. Silver hair color has few undertones that will create either natural or dramatic look so first determine the image you want to create and then find the most suitable shade to complete your look.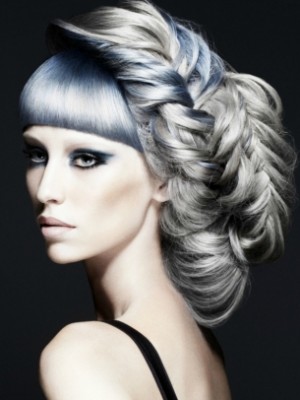 Girls who like alternative hairstyle often choose silver color with purple or blue undertone. Such color looks really hot and bold so if you are ready for drastic changes opt for silver block coloring, chunky highlighting or dip dyeing.
If you want to create more natural and elegant look choose blonde color with silver undertone that is oh so popular among celebs and beauty bunnies. You can always get some inspiration from celebrities who wear stunning silver hair.
TO READ MORE, GO TO THE NEXT PAGE