The hairstylists still remember how fascinated and excited women were when they wanted to cover their grays. Today it's more than surprising how many young ladies reasonably go for granny hair. Their expectations, their wonders and interest towards their new hair color is so fascinating. Perhaps this hair color trend is the influence of the pastel shades which are also very fashionable and required. Ladies who are interested in the latest subtle silver hair colors for 2022 can check out this triumph of granny hairstyles.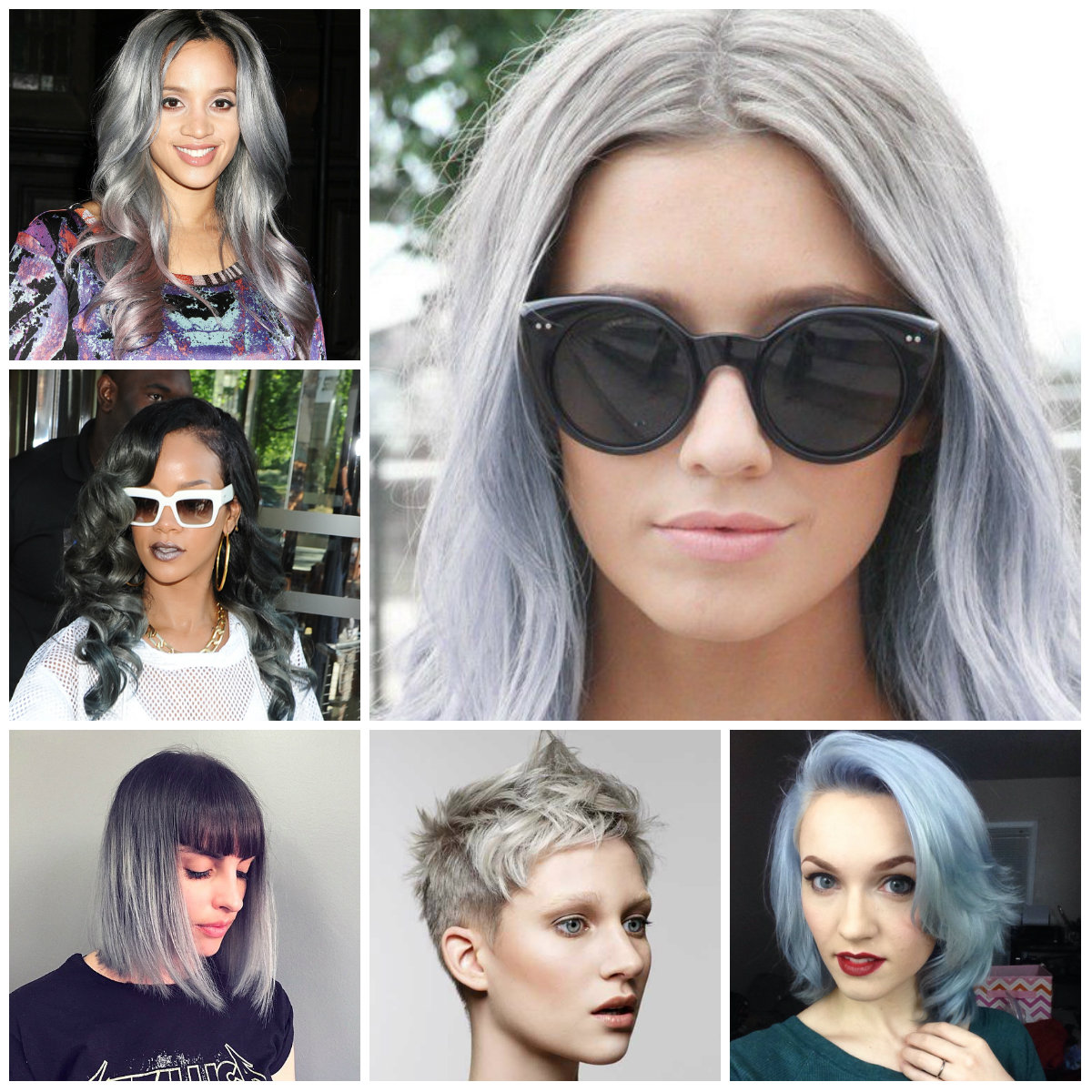 Light Silver Hair Color
Are you wondering which shade of gray suits you best? You may first pay attention to your skin tone. If you have light skin then you can go for light silver hair colors. There are many shades of light grey and each can find her hue. However there are cases when women with light skin and dark eyes look gorgeous in dark gray hair color. In this case eye hue plays an important role too. So, you should match grey shade not only with your skin tone but also with your eyes.
Dark Silver Hair Color
It goes without saying that prefect silver shades for dark-skinned women are among darker hues. They go not only with dark complexions but also compliment dark grey, brown and black eyes. Dark silver is a rather shiny and rich hair color and it is not surprising that many black women choose it to grab attention. They should avoid light grey not to have a well-balanced look.
Silver Blue Hair Color
The shades of grey which have subtle and light blue hues in them are called silver blue hair colors. They are closer to pastel blues and look very eye-catching. Here you see one stunning example of a delicate silver blue hair color. It goes with light skin tones and compliments blue eyes. This hair color is a unique grey shade for young girls.
Silver Pastel Ombre
The latest experiments of ombre hair colors are just crazy. They are either in bold and flashy hues or in subtle pastel combinations. You can have your roots in a light silver hair color and the ends in your favorite shade of pastel. It can be pink, lilac, sky blue or mint green. Whatever you combine with light grey the final result will be exquisite.
Silver Ombre Hair Color
This is a common silver ombre style that we often see on long hair, but what about short tresses? Do you have a short bob haircut? Well, what are you waiting for? Change its dull and monotone shade into an eye-catching silver ombre. Got for dark brown or dark silver roots and light grey tips.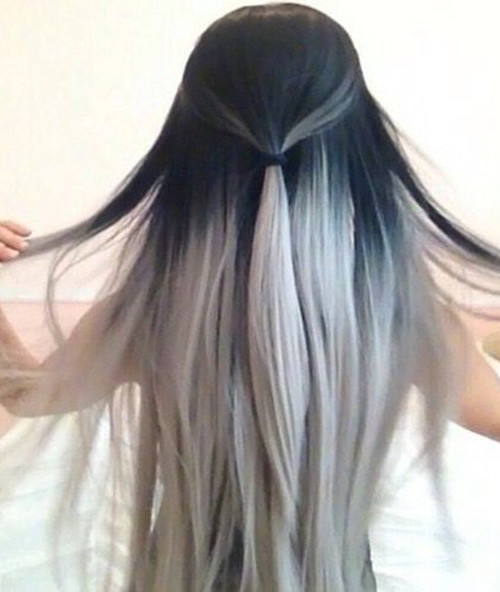 Dark Grey Hair Color with Lavender Ends
Perhaps you are thinking of a good combination for dark grey hair color. Here is a cool option for you. Dark silver is combined with lavender hair color. It's a wise choice because hair colorist sometimes offer purple highlights for dark hair colors. That is to say, light purple shades go with shiny grey hair colors.