Dark-haired ladies often need touch ups and refreshments for their hair by the means of trendy highlights. If your highlights are already faded away or you are just new in hair highlighting world then this article is for you. Here you will find the hottest highlights for dark hair for 2022. Let's have a look at them.
Red Highlights for Dark Brown Hair
Red is a vivid hair color for dark hair. It makes dark brown locks very attractive. According to the darkness of your hair you can choose either dark copper red or Marsala highlights. They both are trendy shades or brunettes. Those who have short haircuts can soften them with red highlights.
Blonde Highlights for Black Hair
Black women may take examples from fashionable black celebrities. Here you see Rihanna in black pixie haircut which is beautified with blonde highlights. Highlights are added only on the fringe which cover her forehead. It is stylish and eye-catching short hairstyle in two-tone shades which create a flashy contrast.
Dark Ash Brown Hair with Blonde Highlights
There is something very sophisticated in ash hair colors. Both dark and light ash brown hair colors work with blonde highlights. Since ash brown is a dark and a kind of matte hair color you may apply shiny blonde highlights to liven you hair color up.
Golden Blonde Highlights for Brown Hair
There is nothing more attractive than fresh dark blonde highlights on brown hair. It seems as if these sun-kissed blonde shades have come up to make your brown hair shinier, flashier, fresher and prettier. They work with each other so harmoniously and beautifully. The effect is best felt on long wavy hairstyles.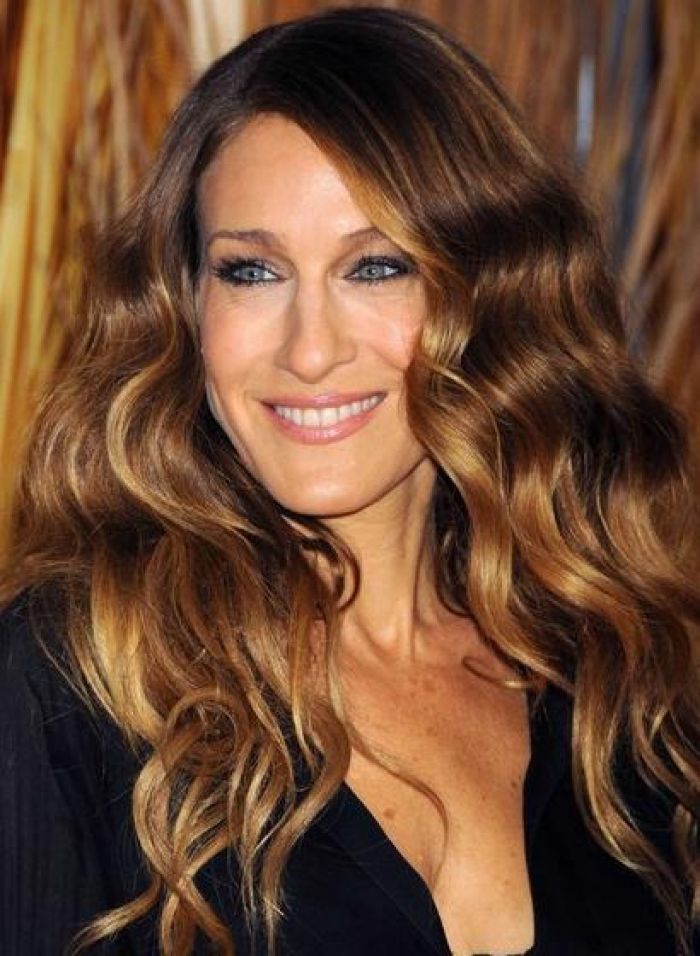 Burgundy Highlights for Black Hair
Burgundy is a deep and rich dark red hair color with the wine-y effect in it. It is closer to dark reddish purple hair colors which work ideal with black hair. Burgundy red is a very shiny hair color and makes black hair very seductive. Be it short or long you can add stunning burgundy red shades on your black locks. If you like you can even create a trendy ombre style.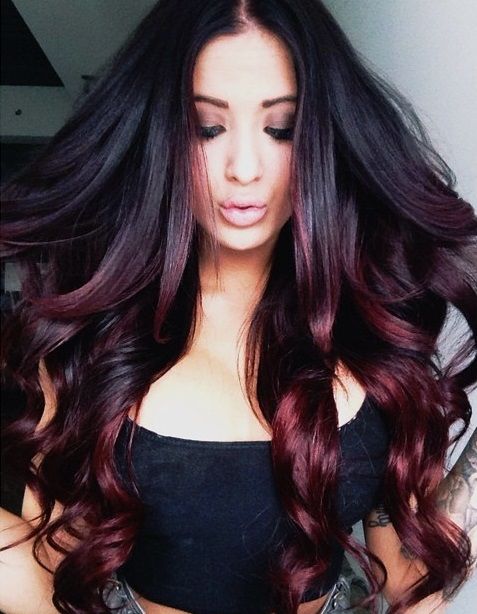 Caramel Highlights for Dark Hair
Caramel is a great mixture of warm brown and dirty blonde shades that's why it goes with dark hair. Caramel highlights liven up dark brown and black hair colors and make them a bit warm. If you have a warm skin tone then this highlighting idea will be the best one for you to choose for 2022.