Hottest Hairstyle with Caramel Highlights
Caramel is the sweetest shade that opens a wide field of options. You can wear it either on your long or short locks. It works for any woman regardless of her skin complexion and natural hair color. It perfectly blends with other shades and creates a soft and subtle style. Caramel hair highlights can be worn in any season, so if you don't know how to upgrade your look then have a look at these examples and get inspired from.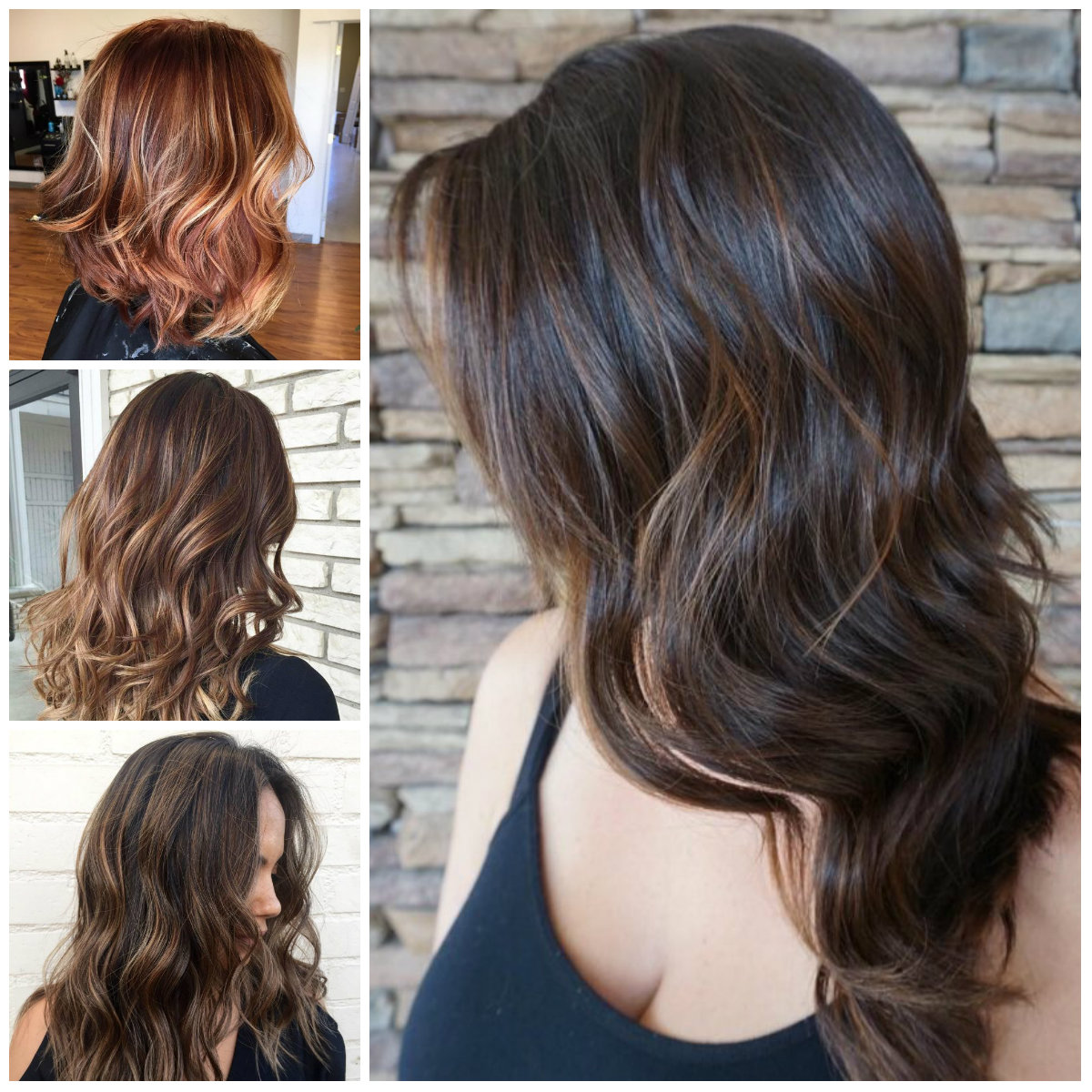 Soft Brown Hair
These strands look so natural that it is pretty hard to know whether they have a dye job or not and this is because of the delicate color. This design requires placing subtle highlights into the natural brown hair to upgrade it and give it a more natural-looking appearance. Except the color the strands have some beautiful waves too.
Sombre with Chocolate Brown Hair
The texture of the strands in this design is incredible but it is not the only thing that makes it stand out since it also has a cute color. It is a great sombre pattern that involves hand painting chocolate brown hair with a dark base and then making the shade light towards the tips.
Beach Waves with Caramel Hair Highlights
The color and the volume in this hairstyle are what make the beach waves stylish. The hair is naturally full and highlighting gives it an extra thickness. The color is a dark brown paired with sweet caramel highlights and it adds some character to the beach waves and makes them look better.
Rose Gold with Caramel Highlights
Dark rose shade is already incredible but you can make it more interesting by spicing up with some subtle caramel lowlights. The shine of lowlights makes the style more elegant and classy and the unique cut helps to compliment her appearance. This creative hair color is great for anyone who wants to draw attention.
Dark Brown and Caramel Hair Highlights
There are many modern ways to color your strands but the foil technique still can help you to achieve a stunning color and this design proves that. It requires foils to create a great combination of dark brown and caramel shades on some medium-length strands and finish by styling with a side sweep.
Chocolate Soft Waves
Here a hand painting dye job on the strands make them look very distinct. The chocolate brown is a subtle shade and in this style it is in an ombre design that transforms into a caramel hue to give the locks a perfect tone.