New Bowl Haircuts for 2022
The bowl haircuts are considered to be one of the most extraordinary cuts that are back with more bang than ever. These hairstyles have been included into an uncontainable fashion statement featured by vibrant shades, undercuts and edgy fades and always look great with hair accessories. Undoubtedly these new bowl haircuts are meant to make women stand out show off their bold nature. If you are planning to go for a new haircut then have a look at these bowl cuts for 2022 and get inspired from.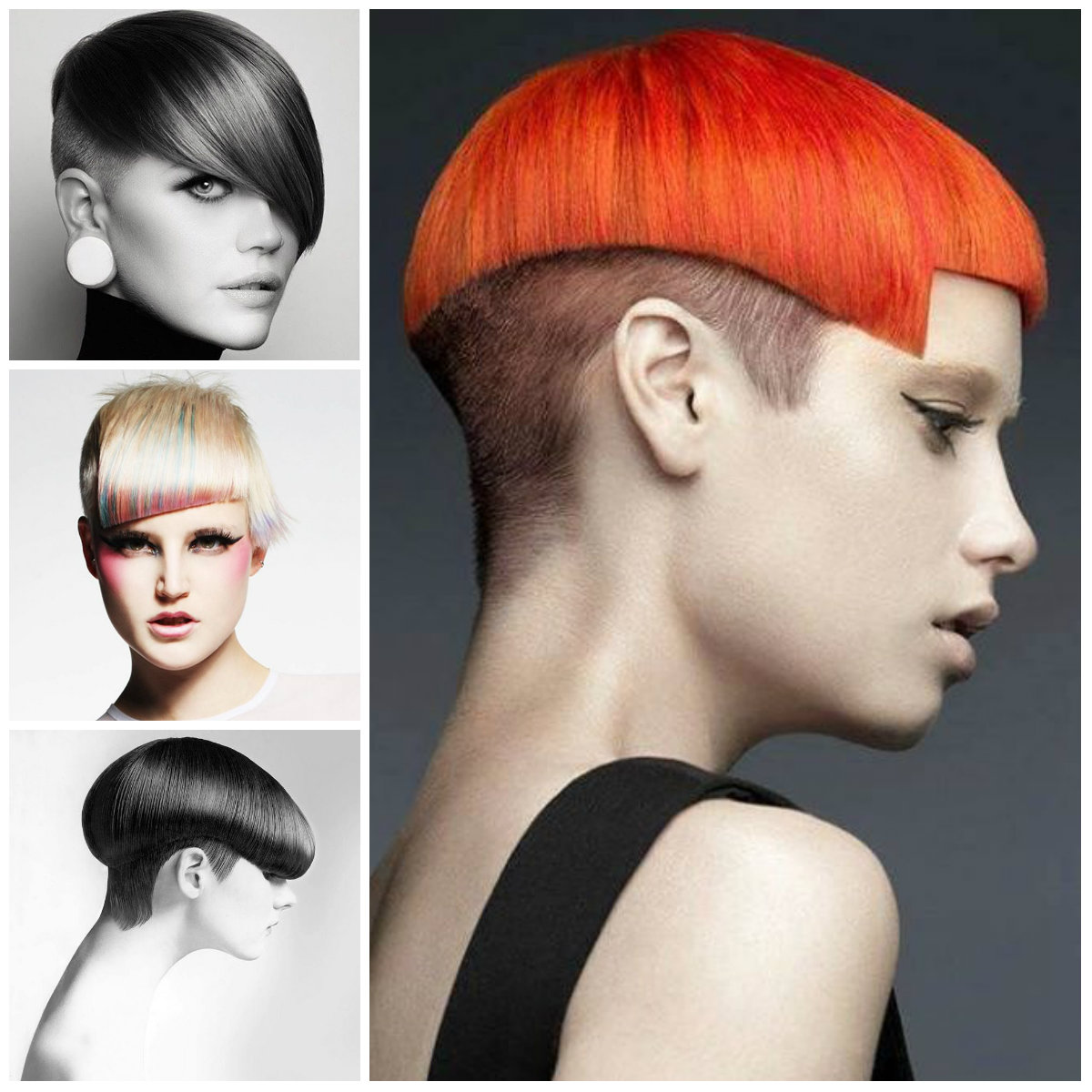 Side Swept Pixie Haircut
If you are an adventurous soul, keep your pixie haircut splashy and trendy by allowing a bit more length and playing with texture. The sleek one sided shave adds some character and drama to the gently side swept strands that cover one side of the face in an empathic fashion style. This style is fantastic when you want to camouflage some imperfections.
Whimsical Sleek Cut with Fringe
Express your strong character with this harmoniously cut bob that have a texture and sleek undercut on the sides and the neck. The blunt cut bangs give a modern twist that lets it fall just above the eyes in a manner that provides with unrestrained sophistication.  This bowl style will definitely draw attention.
Bright Orange Bowl Cut
Always go for more than sensational when it comes to your look. Express your love for bright colors with this brightly dyed orange bob with a delicate cut and a nice face framing structure on the bangs. The razor shave undercut will give more texture and more place to demonstrate bold ear accessories.
Golden Bowl with Yellow Hair Highlights
The following design is bright enough and involves some warm tones. This fun bowl-shaped bob requires long and short bangs to give the hair more textured appearance. The playful usage of the highlights brightens towards the front and makes it more noticeable and modern.
Bowl Cut with Lavender Highlights
If you are not fun of neat and monotone hairdos, then this design allows you to show off your messy strands in style. The cute and feminine bob is highlighted by stylish shaggy locks on the top and sweet lavender bangs hanging down the sides. Paired with the neat blunt cut bangs the contrasting style creates an adventurous finish.
Bob Cut with Asymmetrical Bangs
Why stay normal when you can separate yourself from the crowd? This exciting cut features geometrical accuracy in its neat fringe cut and short wispy bangs on one side that help smoothen the look.