Short hairstyles involve luscious pixies and bobs. Modern short cuts require some creative nuances. While some women think that short hairstyles are dull, hairstylists keep upgrading the old pixies and bobs. The tendency of pairing short cuts with unisex undercuts grab attention. The most eye-catching pastel shades make the short hairstyles even more modern. By the way check out women's short hairstyles for 2022 and get inspired.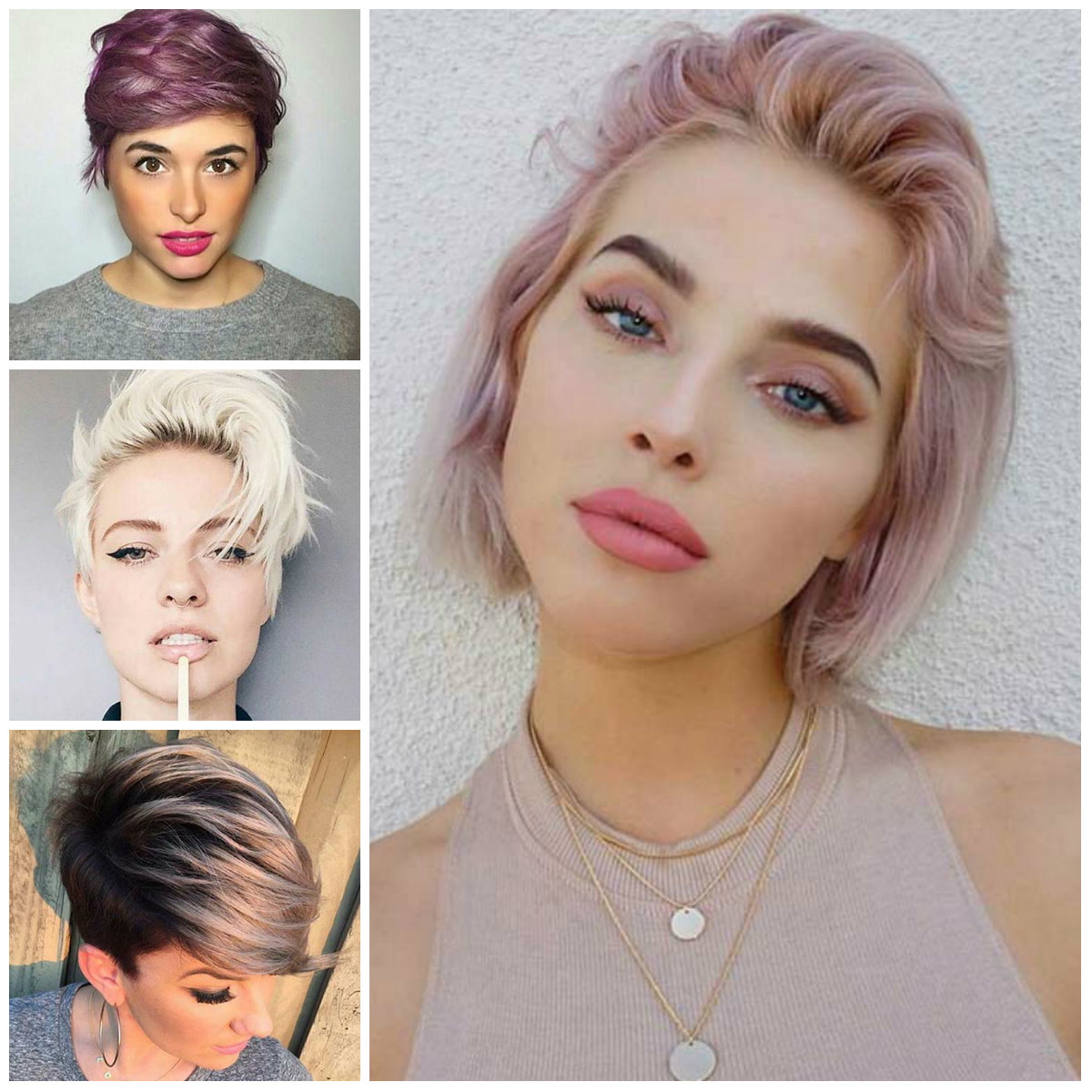 Pink Wispy Short Haircut
When there are more than one color throughout your hair it can never be boring or dull. Take the pink then the orange undertones, violet highlights and mix these shades to get a unique hair color that will easily be called a masterpiece. Well, this shade will compliment you wispy short bob hairstyle and make you stand out of the crowd.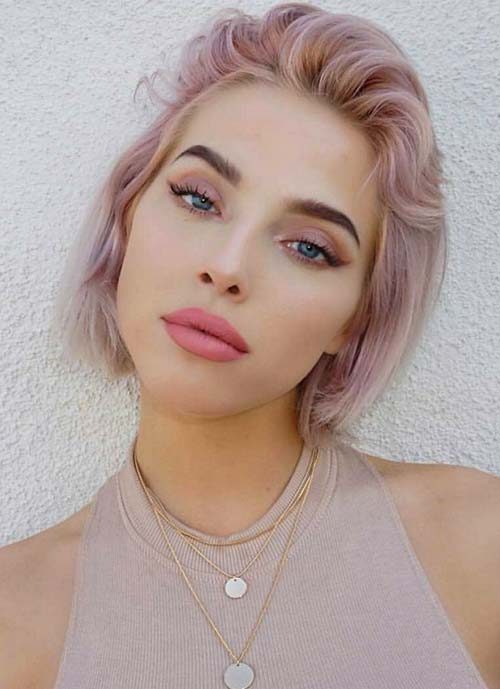 Pixie with Purple Shade
Undoubtedly all those highlights are great and perfect but let's take a deep breath and add some stability and fun to classic short hairstyle. What if you go purple? It is a shade that is too hard to maintain but it is totally a hot trend. This look is neither edgy nor too feminine. If a tomboy style is what you are seeking for then go ahead with the following style.
Fringed Bob plus Red Fire
We had enough fun with bold and cute pixies. But let's have a look at this bob haircut that is also a trendy choice you can make. This hairstyle still grabs attention guess why? While all are wearing pastels, vibrant blues and reds, pinks and grays you may have a big time with this beautiful copper bob. If you don't want to feel irritating hair on the forehead, then avoid wearing bangs. Anyway consult with your hairstylist before making a bang mistake.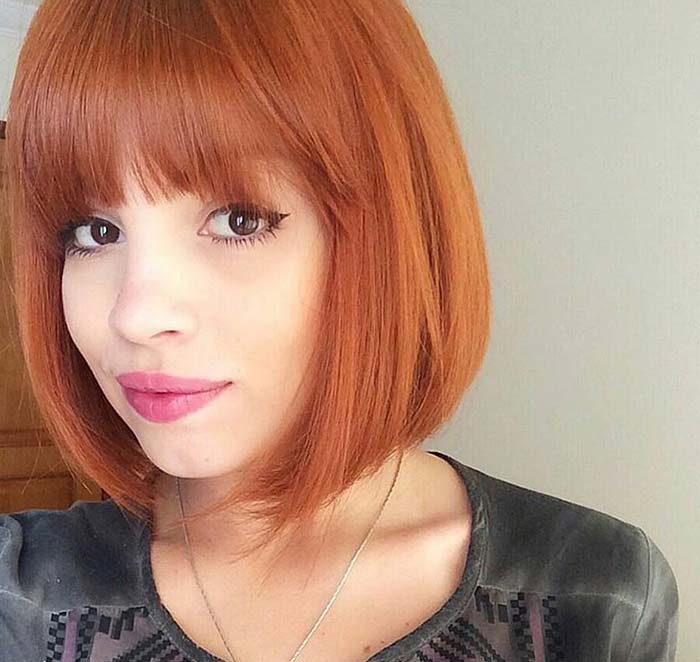 Punk Pixie Haircut
Punk short hairstyles never go out of style and this is a proved fact. Want to enjoy your crazy yet girly style? Then we are here to offer you this impressive punk pixie cut. If you want to copy this look prepare your strands for extensive bleaching. However keep the roots dark so that you will not look too unnatural.
Crazy Pixie Undercut
Pixie undercuts looks too sharp and we also know that they are cute as well. This extreme style is not fir those, who have quiet nature. It is a look for brave heart girls, who don't fear to go experiments. Well, now about the shade… here you can see a mixture of red and blonde highlights. There is nothing bad about this fresh mixture!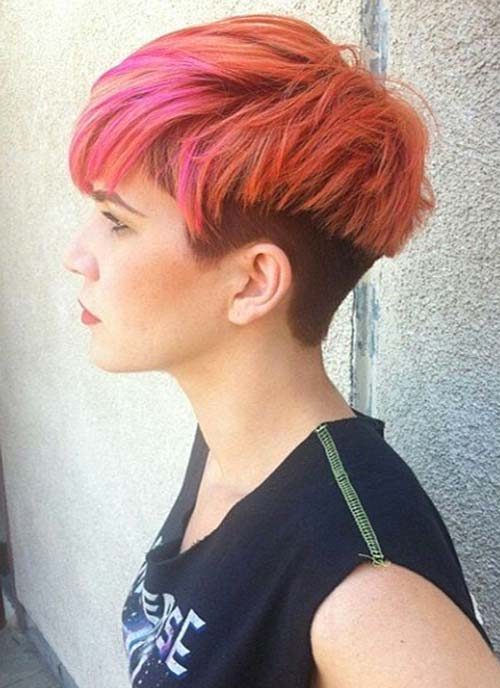 Smoky Pixie Haircut
If prominent gray shade is not your thing then fake it by wearing a smoky hair. I totally agree with you, gray is a capricious shade which doesn't suit to everyone so those who have strong desire to get it but don't have a proper skin complexion should think about other foxy ways to get it. Hair colorists offer you to keep the roots dark and go gray on the tips. The most important thing is that you can still rock the gray.