If you are looking for a new makeover, then you are in the right place, since I am going to represent you 5 upscale hairstyles for men 2022. These modern hairdos involve lots of texture, tapers, undercuts, interesting patterns etc. If you put some creativity into your hairstyles you will definitely have a unique appearance. However, before rocking any of these headdress, make sure that you have a good barber and keep in your mind that natural texture is in demand.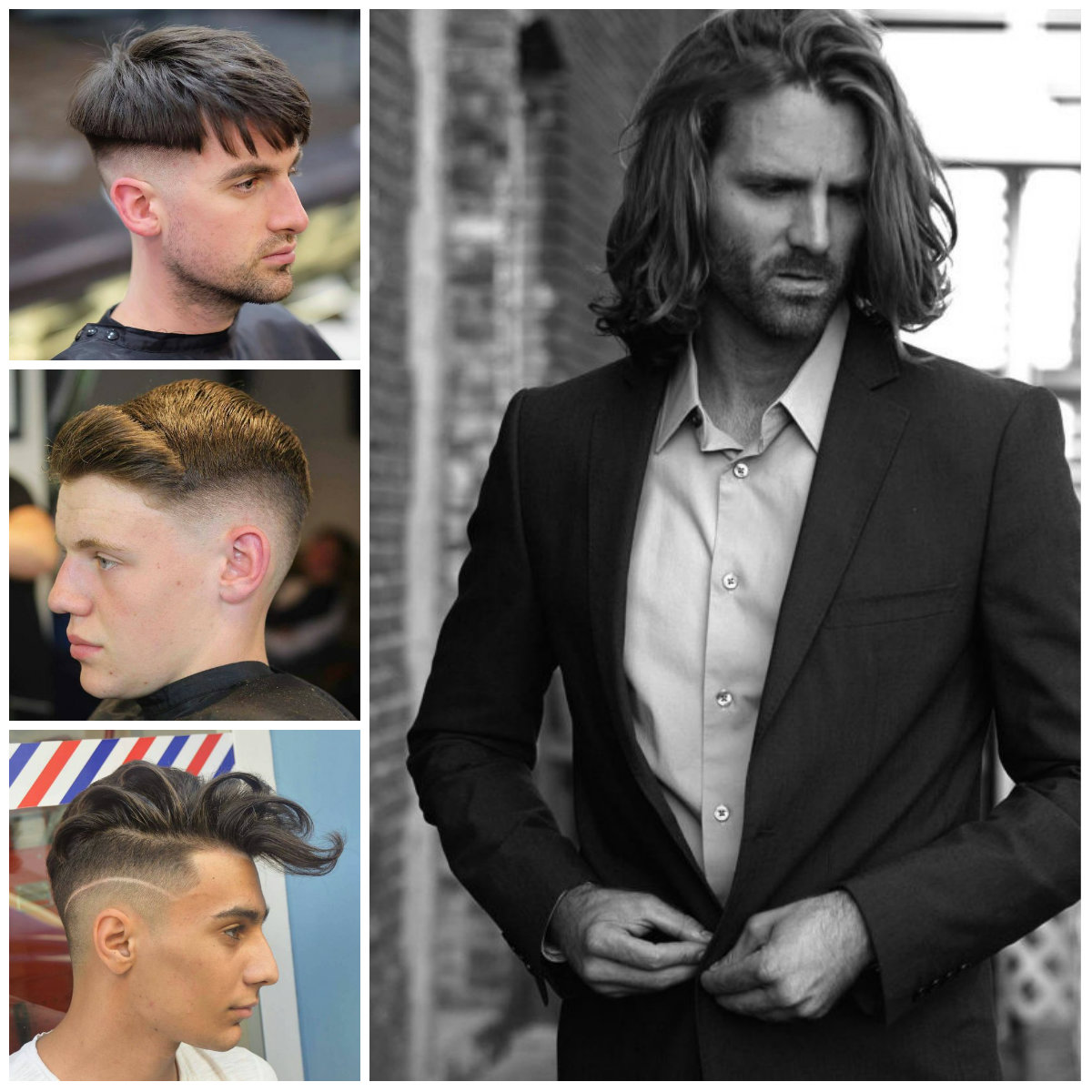 Shoulder Gazing Hair
The moderate trims on the ends of these locks give them some uniformity. It seems you don't need anything else since the style looks so complete. Well, if you have an incredible natural texture like this model you should sweep the locks into a face frame design to create a striking headdress. Let your locks grow out and you will also have a chance to rock a design like this!
Bowl Cut
Retro inspired bowl cut looks even better with modern twist. For some of you it may look a bit weird but it is still an incredible design that will make you stand out from others. This particular design features modern bowl cut that requires giving the sides a fade and creating a bowl-like design with some textured and layered strands at the top. However, you still need to consider your facial features before adopting it.
Parted and Side Combed Locks
This nicely styled hair is another demonstration of how you can give your pompadour a modern touch to make it look super chic. The pompadour hairstyle is really versatile and you can wear it in various ways. However, this particular design involves drawing a hard side part and then fading it down on the sides. For the crown part you will need to use some hair products to make it neat and clean.
Front Swept Long Bangs
The long quiff of this model is just incredible. The thick bangs on the head have an amazing wavy texture. It seems you don't need anything else to have a defined look. This model has styled them with a front sweep and then created a carved razor line to highlight the bald fade on the sides. As you see some patterns enhance the look of this headdress.
Stylish Top
Seeking for something creative? Have a look at this design one wearing it will definitely draw attention. This style has some voluminous strands on the top that you should style by boosting and brushing back the one at the front and then sweeping the rest to the sides. To have a unique look you should also get a skin fade on the sides.