If you are fond of "One Direction" music then you have probably noticed among them one of the group members with stunning hairstyles. That's handsome Zayn Malik and you may not already know what other looks he has prepared for you. You are not alone who likes his hairstyles many other people do and they would definitely be glad to borrow a thing or two from this fashion icon. Here I have selected the best haircut styles of Zayn Malik that will catch your eye and you will definitely want to copy them.
Zayn Malik: Spiky Front
This is one of the simplest haircuts of Zayn for you to have it too. The sides are obviously mopped up together and combed forward and the front top is spiked up. Zayn has been spotted with this hairstyle taking lazy strolls.
Zayn Malik: Classic Hairstyle
This is the style that this superstar has for most of his performances. It is a simple with the quiff on the top with the sides of medium size hair. You can also see a single strand is fallen to one eye side. What else makes this style so gorgeous? Well, stubble beard which works perfect with the following hairstyle.
Zayn Malik: White Streak
This look shows how professional he can be while choosing any hairstyle. His pretty thick fringe is supported by the side and shapes a solid top which is made more gorgeous and capturing with the short white streak at the front. He wears this look casually and it's great for everyday outfit.
Zayn Malik: Wavy and Spiky
Malik's top is always noticeable but it looks even better when it's given an exaggeration on the top. Here the lower sides are trimmed but the back is not touched at all, just like the top. Just grow out facial hair is the best combination with this voluminous hairstyle.
Zayn Malik: Shaggy Hairstyle
In this picture Zayn's pretty long locks allow him to create curls. The sides drop downwards to cover the ears while the top is swept slightly aside and touching the eyebrows. It is a hairstyle for all occasions.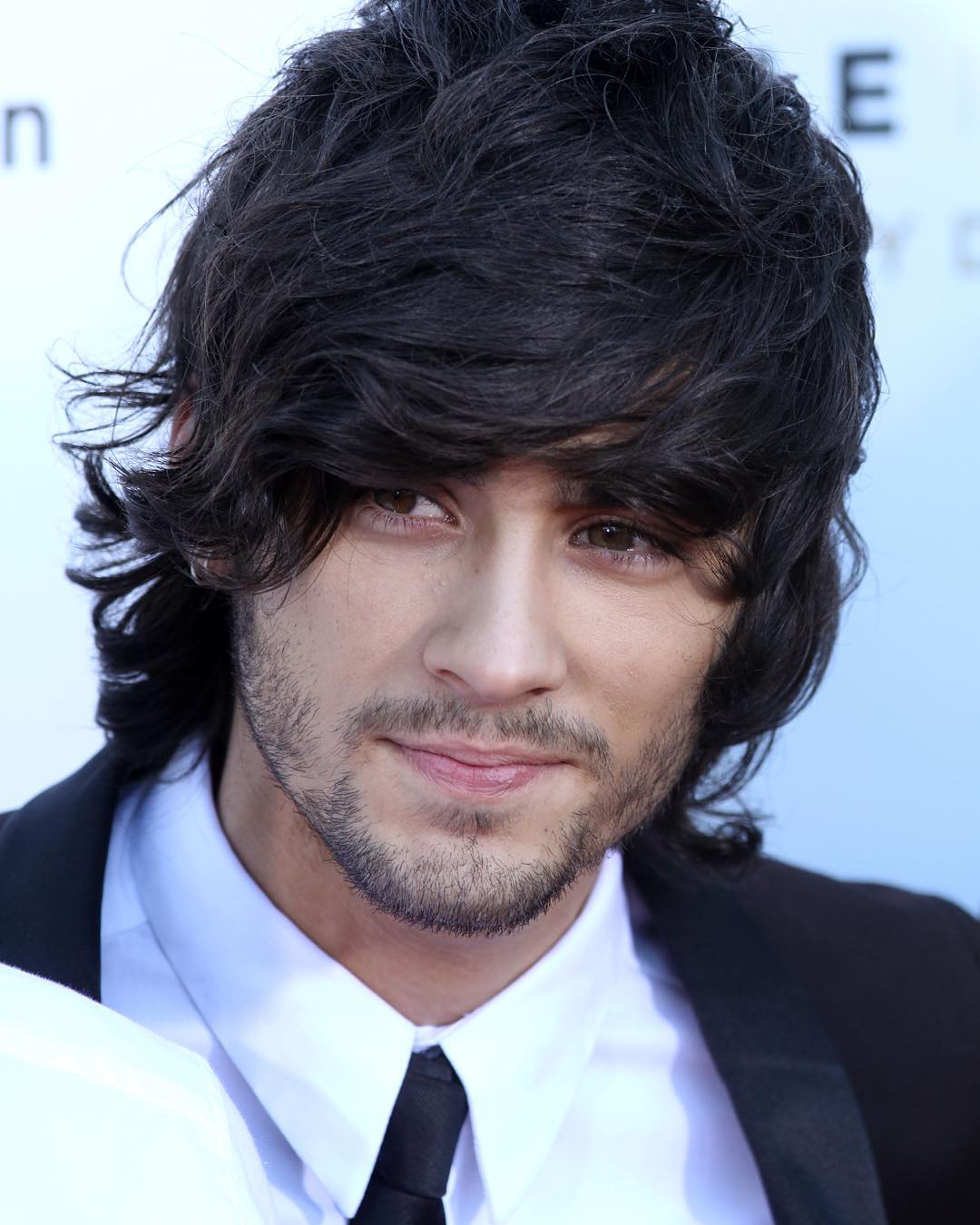 Zayn Malik: Buzz Haircut
Here Zayn proves that his master of transforming from one look to another. What do you think about his buzz haircut? In this picture Zayn has a close shave with a slightly longer top than the sides.  Blonde shade makes the buzz more distinguished.
Hair Band
Who said that males cannot wear hair bands? Here this popular superstar secured his waves with a hair band. His thick mop is drawn towards the back forming spender waves. This is also a casual look which is can be borrowed.