Catwalk Hairstyle Trends for Winter 2022
Have you already changed your wardrobe? Well, it's the high time to think of matching hairstyles too. We change our hairdos with our clothes and try to find the most suitable ideas for our flawless look. Check out this collection of trendy catwalk hairstyles for winter 2022.
Hair Tucking
Hair tucking under scarves or clothes is the easiest way to get a trendy look during chilly seasons. When you are cold and need to keep your ears and nape warm you can always opt for this cool style. It is easy and very comfy. Women who have medium to long haircuts and often wear loose hairstyles can tuck it into their clothes to have this stylish appearance.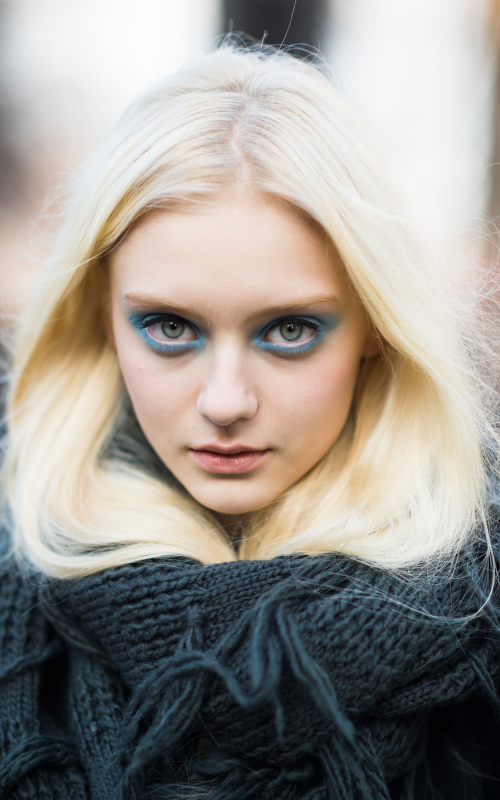 Messy Updo with Headband
The use of simple headbands is becoming more and more popular. Ladies take monotone fabric headbands and beautify their messy updo, ponytail, bun or braided hairstyles. This style is not only fashionable but is also very comfy. It keeps all your fly away strands out of the face and brings out facial features. If this is all you need to be in style then prepare many cute headbands for cold days.
Sleek Hairstyle
I would like to offer two types of sleek hairstyles. The first one is the classy6 side combed sleek hairstyle and the other one is the trendy slicked back hairdo. According to your hair type and taste you can go for the style you like. This is easy to get on any length and type of hair. The high-shine effect on the top part is not only impressive but also fixes your hair in its place.
Retro Half Updo Hairstyle
Vintage hairstyles are generally very luxurious and therefore women opt for them for different parties but the elegant half updo is a great winter hairstyle to wear on casual days too. It is a super feminine hairdo with volumized top part. Usually these kind of semi-updo hairstyles are combined with long side bangs are with curled ends.
Tight Knot Hairstyle
For your office looks the tight knot is a cool hairstyle. It is convenient and keeps your hair out of the face. Be it sleek or a bit messy your look will be neat and classy. Tight knots or bun hairstyles are also perfect for humid days and for second day hair.
Faux Bob Hairstyle
What about faking? I love this, because without changing your haircut you have the chance to wear a trendy hairstyle. The thing is about faux bob hairstyles. They are met in straight, blunt and wavy styles. The shape and the style of fake bob hairdos is very comfy and fashionable. It is combined either with long side bangs or with stylish headbands.