2021 Trendy Pixie Haircuts with Bangs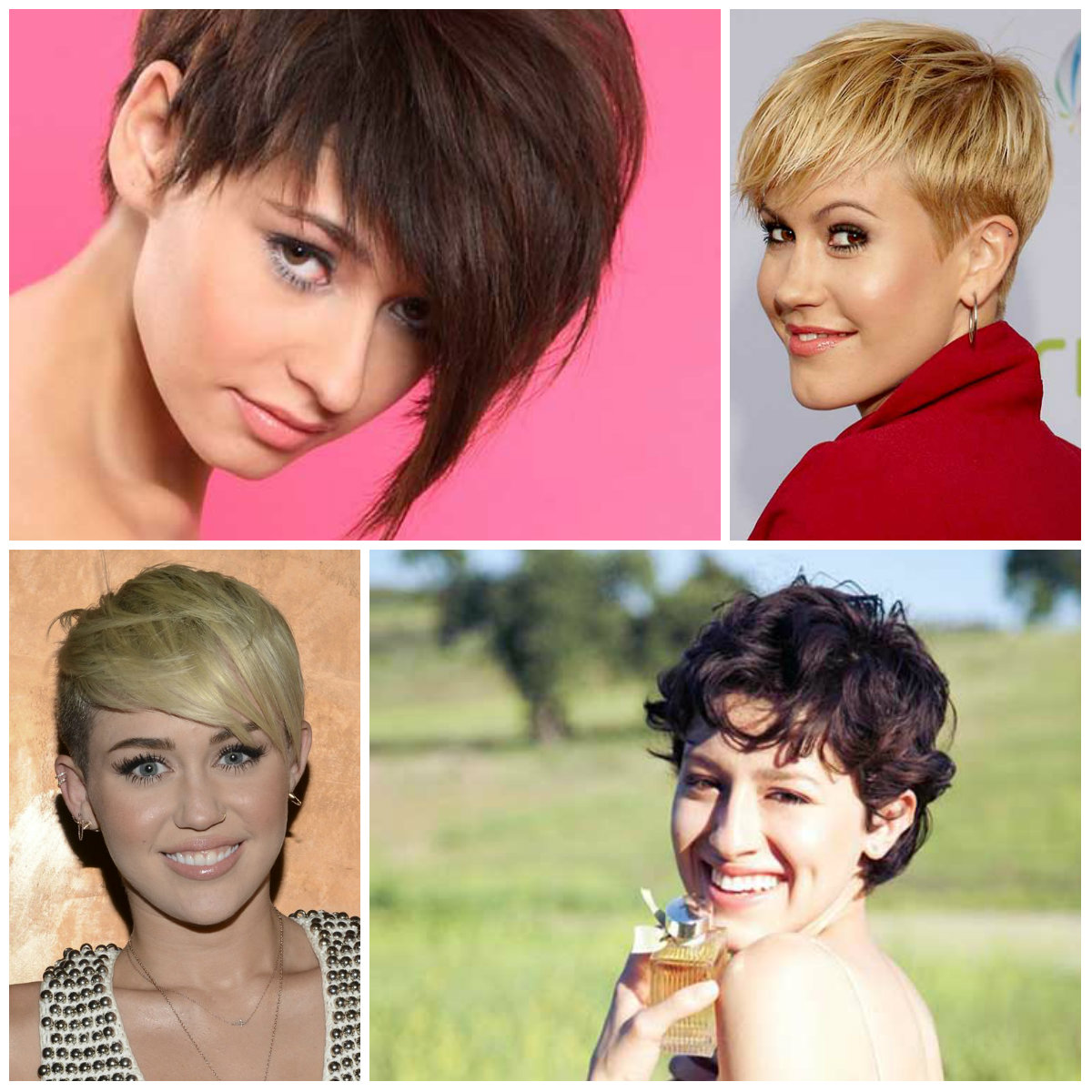 Pixie Haircut with Layered Bangs
It is more than obvious that layered haircuts look perfect with layered bangs. Pixies are not exceptions and if you have gone for a short layered pixie haircut then definitely complete it with shaggy layered bangs. Compared with so many haircuts layered styles are versatile and give plenty of styling options from waves to straight effects. Layered bangs are beautiful both in short and long styles.
Curly Pixie with Bangs
The loveliness of messy curls is more delicate in short haircuts. These pixies are girlish and cute especially with messy bangs. Actually it's better to pair them with short curly bangs instead of long fringes as short curls add the tender and posh touch. They make the hairstyle trendy and sophisticated. As natural curls are unruly and fly-away your hairstyle will sparkle with its fresh and luscious reflection.
Pixie Haircut with Asymmetrical Bangs
Basically asymmetrical pixie haircuts are achieved due to long bangs which look like half-bob hairstyles. In order to get a feminine pixie hairstyle you may keep one side longa and the other side quite short. This contrast is ideal when the front locks have the full bang effect. They frame your face from one side and highlight the charm of the other side. Thus you get a unique and stylish haircut with soft bangs.
Pixie Haircut with Side Swept Bangs
What about the dainty side swept bangs? They are the trendiest bang styles for the moment. These flexible bangs are combined with any haircut and hairstyle. They are the best friends of short pixie haircuts. Celebrities know how to take their short styles to the next level. Steal the professional approaches of their hairstylists and create your own trendy style.  
TO READ MORE, GO TO THE NEXT PAGE