2021 Trendy Short Natural Afro-Curls
Short Curly Bob Hairstyle
If you want a more eye-catching and delightful hairstyle for your natural curls then sport the cute short bob hairstyle. Again we can compare it with straight bobs which are sleek and casual. Curly bob haircuts are quite voluminous, full and thick-looking. They go with many face shapes and are prettier with layers.
Short Curly Blonde Hairstyle
Changing the haircut along with the shade is great idea to have totally different look. Radical changes sometimes are so necessary that you go for them without considering several essential factors. In this case you are supposed to take into account not only the haircut but also the chosen hair color. Not every blonde shade goes with warm and dark skin tones. You must consult with your hair colorist to opt for the right blonde hue. The best blonde hues for short afro curls are honey, platinum, golden and dirty blondes. They lighten up your complexion and make your eyes pop out.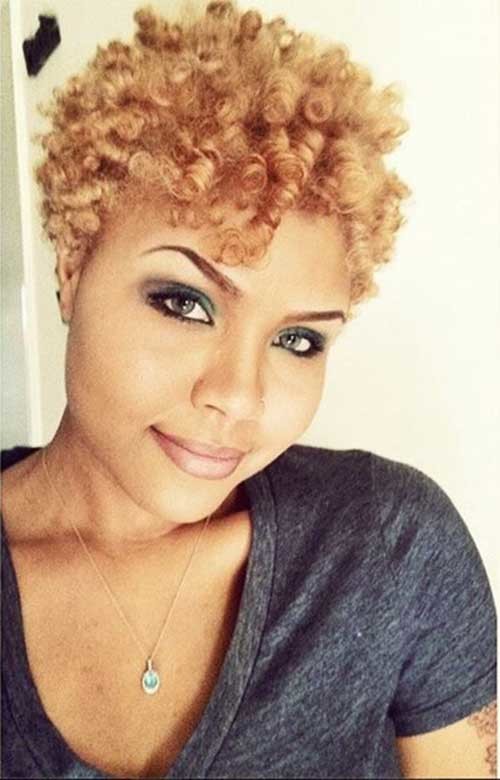 Short Curly Haircut with Bangs
Bangs tend to make you look younger and more delicate. They visually change your face shape into a slender, subtler and softer one especially in curly styles. Natural curls are very pretty in short bang haircuts combined with short pixie or bob styles. They can hide your forehead partially giving you a hotter and more graceful facial expression.
TO READ MORE, GO TO THE NEXT PAGE