Black women have already proved us that they are style icons. By scrolling down your Instagram feed, you will meet various black women rocking trendiest hairstyles ever. They know how to pick a right hairstyle and hair color according to their complexion. They can be spotted with different kinds of braided hairdos, updos, downdos and curls. Today, we have put together some incredible black women hairstyles that everyone may want to try, regardless of texture or skin tone. If you are ready, let's start.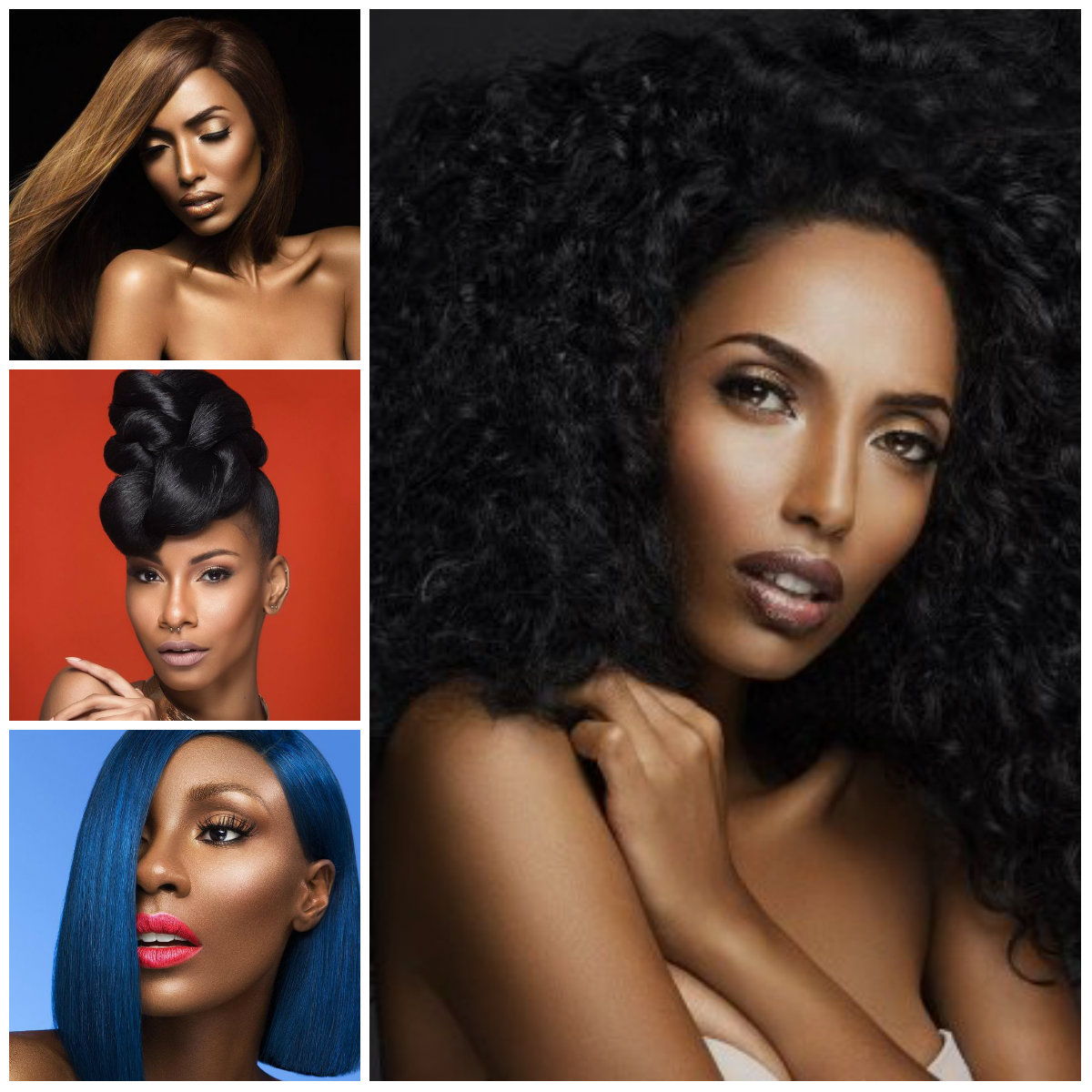 Asymmetric Bob
If you woke up with bold feelings, go for a bold style to satisfy your desires. This bob can be the best option for you. It requires giving one side a little bit longer effect to create an asymmetric look. Tuck your strands behind your ear to show of the contrast between hair lengths. But the crop is not the only thing, hair color is also amazing and it is blue. You may pull off some statement earrings to make this bob even more impressive.
Natural Curls
There is nothing better than embracing your natural curls. You don't have to use damaging tools or chemical hair products to style your tresses. Simply embrace your texture and proudly show it off. If you are not comfortable with your natural volume, you may go ahead with ponytails and buns. The thing is that you always have an option to choose from.
Huge Bun
When it comes to hairstyles for black women, huge buns are in. Just have a look at this bun, it makes the wearer stand out. It is all about a bulky braid that is twisted into an updo style. In case if you want to get it but you don't have hair length, opt for extensions. You still don't need to use hair products and tools to achieve the style.
Colorful Pixie
Trying to find ways to tame your kinky and unruly curls? Well, this style is for you. It will not only tame your curls but also provide you with a well-groomed and neat hair look. Spice up your pixie with two different shades to get a style like this. And don't forget about a razor cut on the side.
Straight Hair
When you have Afro mane like black women, straight hair becomes a dream for you. It is really hard to make kinky hair super straight, but it is not impossible. If you want to get this straight hair look, consider using your hair straightener and smoothening products. A good hair color is bonus for this style.