Scarlett Johansson is one of the sexiest actress in the Hollywood whose ever-changing hairstyles are always in the center of attention. Scarlett has tried everything from short to long, from curly to straight, from bold to subtle. I have gathered some of Scarlett Johansson's hairstyles that are striking. When it comes to Hollywood hairstyles, one doesn't need to look further than amazing Scarlett Johansson. We invite you to check these pictures and get something for yourself.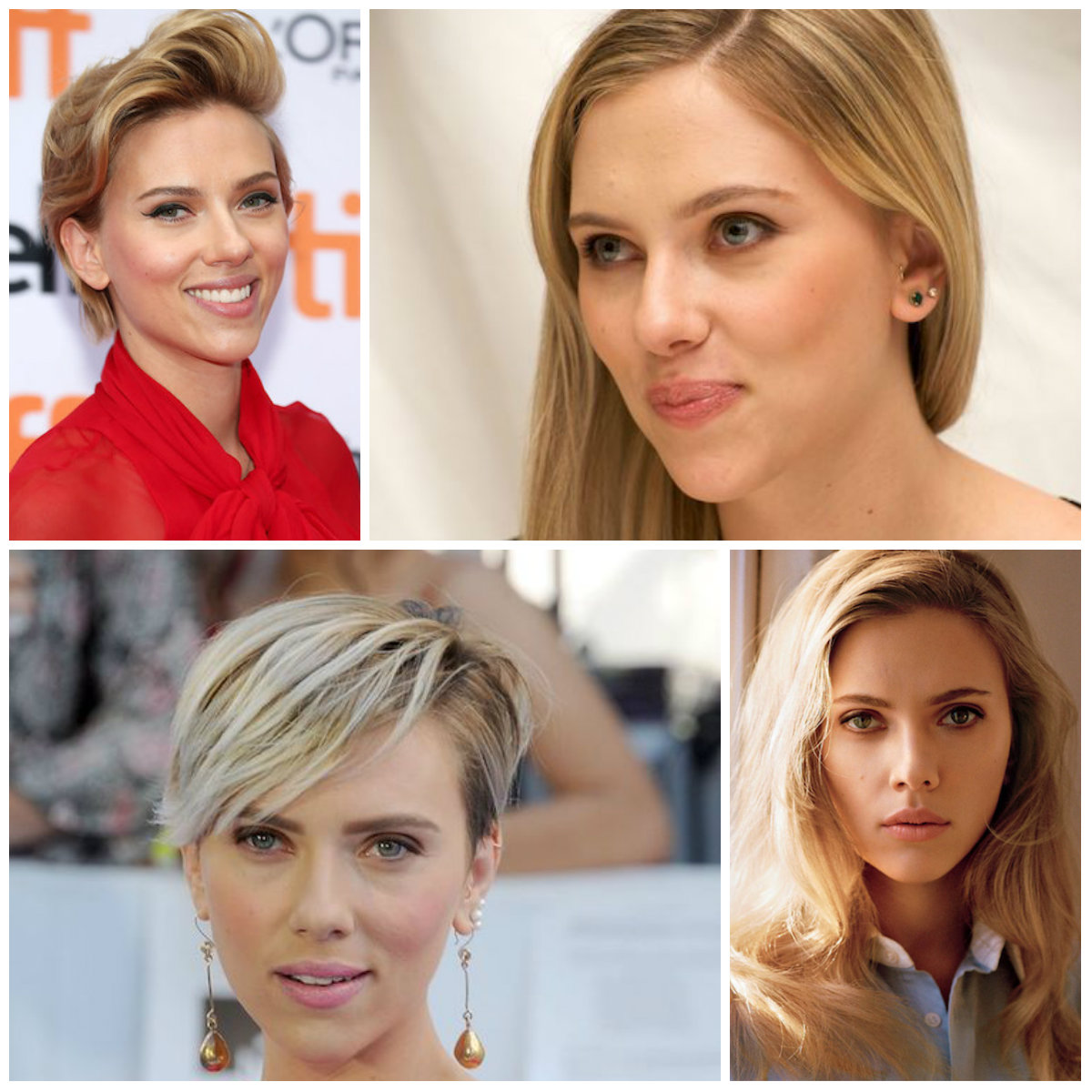 Short Hairstyle with Shaved Sides
No one expected to see Scarlett Johansson with a boldly cut hairstyle but she took the wheel and chopped off her locks in a pixie with shaved sides. This unexpected hairstyle has become a matter of discussion for many fashion critics, some liked others no. However, this adorable hairstyle has served a good source of inspiration for trendsetters.
Short Bob with Side Bangs
Then she grew her short pixie into a long one with side swept bangs. It is neither pixie nor bob, it is something in between these two haircuts. If you are also in the middle of growing your pixie, consider this ultra-feminine and elegant pixie. Indeed, the crop goes quite well with Scarlett's face shape and natural texture. If you have the same complexion, don't hesitate to copy the style.
Brushed Up Bob
Indeed, there are so many hairstyles that you can try out when you are on your way of growing your pixie bob. This brushed up bob is so easy to achieve. All you need to do is to blow dry your locks and create a brushed-up hairstyle. With a headdress like this you can go everywhere, even on the red-carpet events. Scarlett knows how to rock the style.
Medium Length Hair
It is one of the oldest look of Scarlett that will always stay in our minds. How much do we loved her medium-length strands? Indeed, this is one of the best styles that everyone can rock. It is slightly wavy and you can be created by curling your locks and then brushing them out. Let's wait to see whether she will go back to her medium hair or not.
Long Hair
Adorable Scarlett wears long straight hair that is parted on the side. Some females are naturally blessed with straight hair, while others need to use a hair straightener to make her hair stick straight. She proves that there is nothing better than a simple hairstyle like this.