Do you know the secret of beautiful short haircuts? Why do celebrities look so subtle and pretty even in short pixie haircuts? Today we'll discover this secret together and from now on you will be much inspired by the trendy styling ideas for short hair. So, let's have a look at the best short blonde hairstyles for 2022.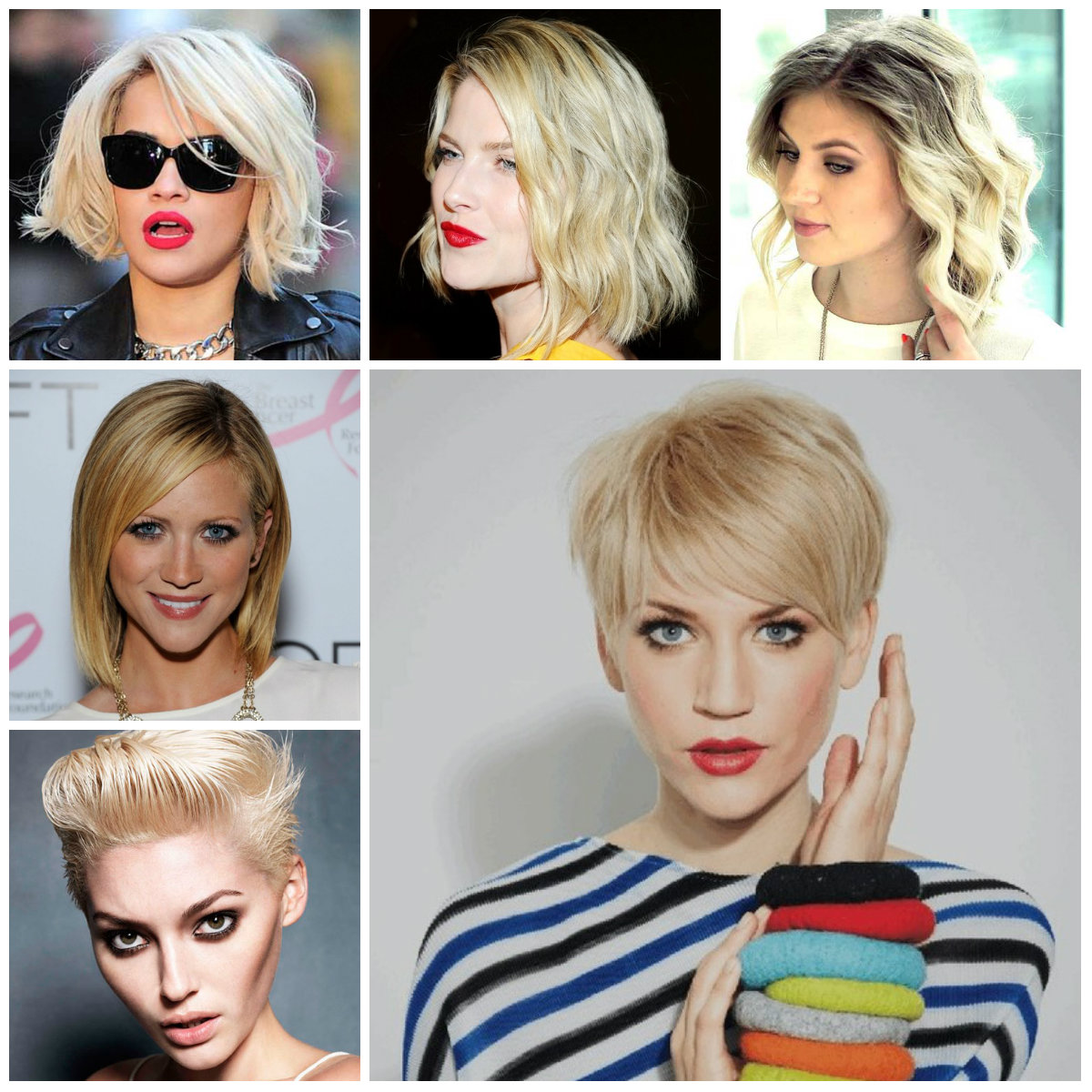 Short Blonde Pixie Hairstyle
Straight and sleek short hair looks very boyish in dull hair colors. It needs some feminine touch in it to look exquisite. So, blonde pixie haircuts look more beautiful and attractive and the shades which you can consider for your short straight pixie are platinum blonde, golden blonde and white blonde. If curly and wavy pixie haircuts are more feminine than your straight short boyish cut should be softened by a nice blonde hair color.
Short Blonde Wet-Look Pixie Hairstyle
Wet-look hairstyle actually look sleeker and shinier in fresh hair colors. If you choose a cool light hair color for your pixie haircut you will enhance its beauty and will have the chance to get a fashionable slicked-back hairstyle. It's a high-shine hairdo that brings out your facial features and highlights the bold structure of your haircut.
Short Blonde Shag Bob Hairstyle
Another bold touch I your short haircut can add messiness. If you have a short shaggy bob haircut you can make it more seductive with a platinum, golden or buttery blonde hair colors. These three shades are totally different hair colors and each has its charm. You can choose the most suitable shade for you between these hair colors and match it with eye-catching makeups.
Short Blonde Wavy Bob Hairstyle
Go for a trendy blonde hair color and the style loose or relaxed waves on your locks. This lovely and girlish hairstyle is a festive one and in case you are looking for a fresh party hairstyle idea for your short bob haircut you may opt for this stylish hairstyle. The stunning shade of blonde will beautifully shine on waves.
Short Straight Blonde Bob Hairstyle
Classy bob hairstyles are generally in sleek and straight styles. Though straight bobs are great in shiny jet black hair color but they look tenderer in pretty blonde hues. Black women can opt for dirty blonde hair colors and women who have light complexions may take lighter shades of blonde.
Short Blonde Bob with Dark Roots
Be it in a straight, wavy, messy or curly style your short blonde bob haircut will showcase its cool hair color by dark roots. Dark brown roots will gift a kind of ombre effect as well as will bring out the charm of your blonde shade. This lovely hair coloring idea is perfect for ladies who have medium to dark skin tones.