Thinking about chopping off your hair? Your favorite celebrities are the best inspiration, they can help your do your next step. It is all about your desires, if you wish to change your hair cut then it is the best moment. There are always many ways to upgrade your look and a new hairstyle is the best way. Start from chopping off your long locks and you will definitely make them fresher and healthier. Before you go for changes have a look at the following short hairstyle ideas by Afro-American celebrities and to pick up something which is close you your nature.
Beyonce Wavy Caramel Bob
Try to keep things simple yet glamorous like Beyonce. She looks so pretty with caramel bob. Chin-length hair highlights her face features and keeps all attention on the neck. This hairstyle is really great when it is combined with jewelry. Don't forget to draw a simple center part to make your bob even pointier.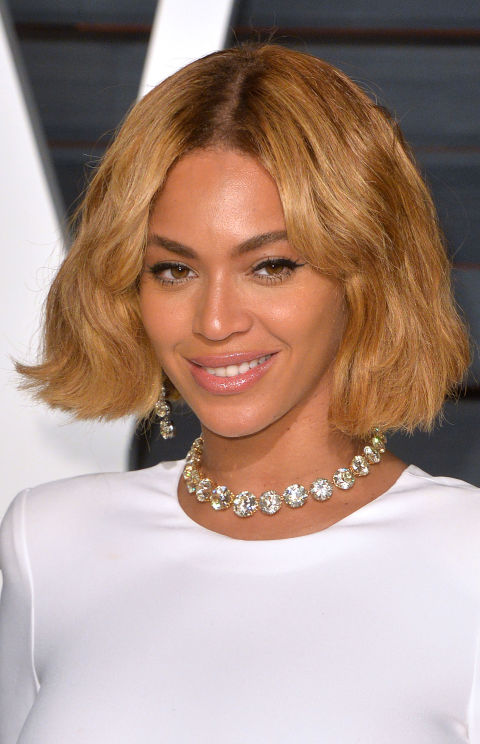 Janet Jackson Short with Volume
Have bold feelings? Don't know what to do? Follow Janet Jackson's example and try out this short haircut that looks gorgeous with a touch of volume and a pretty side part. If you decide to opt for this cut keep your eyebrows groomed and styled.
Halle Berry's Highlighted Pixie Haircut
Short hair is so easy to turn into spikes. Weather you wear it smooth or muss it up with a bit of hair product, this hairstyle is going to grab attention. If you place some hair highlights this pixie will be even more impressive.
Samira Wiley Cute Cropped
What if you show off your natural texture while staying in the closely-cropped sweet short haircut like Samira Wiley? Like other short hairstyles in this case also you cannot hide anything, for this reason this hairstyle requires perfect face features.
Rihanna Angled Bob
Once Rihanna used to wear an angled bob haircut and that made millions of women head to the salon to copy her asymmetric style. Nowadays it is great option if you want to have a sexy haircut. By the way this haircut can be styled in several ways.
Jennifer Hudson Bowl Haircut
If you want to get a haircut which will make a statement then take an example from Jennifer Hudson who is wearing a cool bowl. This bowl is perfect because of thick hair. The following cut is great particularly for those who have long face shapes and wide forehead.
Uzo Adubas Pinned Up Curls
Uzo Aduba is wearing a romantic all on top style that brings out the beauty of her natural curls. This hairstyle works for all occasions. So feel free to wear it whenever you want and wherever you want.