Some females think that they don't need to change their hair color as there is nothing better than natural hair. Well, we do agree, natural hair is good, but you are welcome for experiments as well. Whether you have ever changed your hair color or not, you need to check these hairstyle ideas for black haired ladies. Black allows you to go for natural highlights or bold shades to have a gorgeous appearance.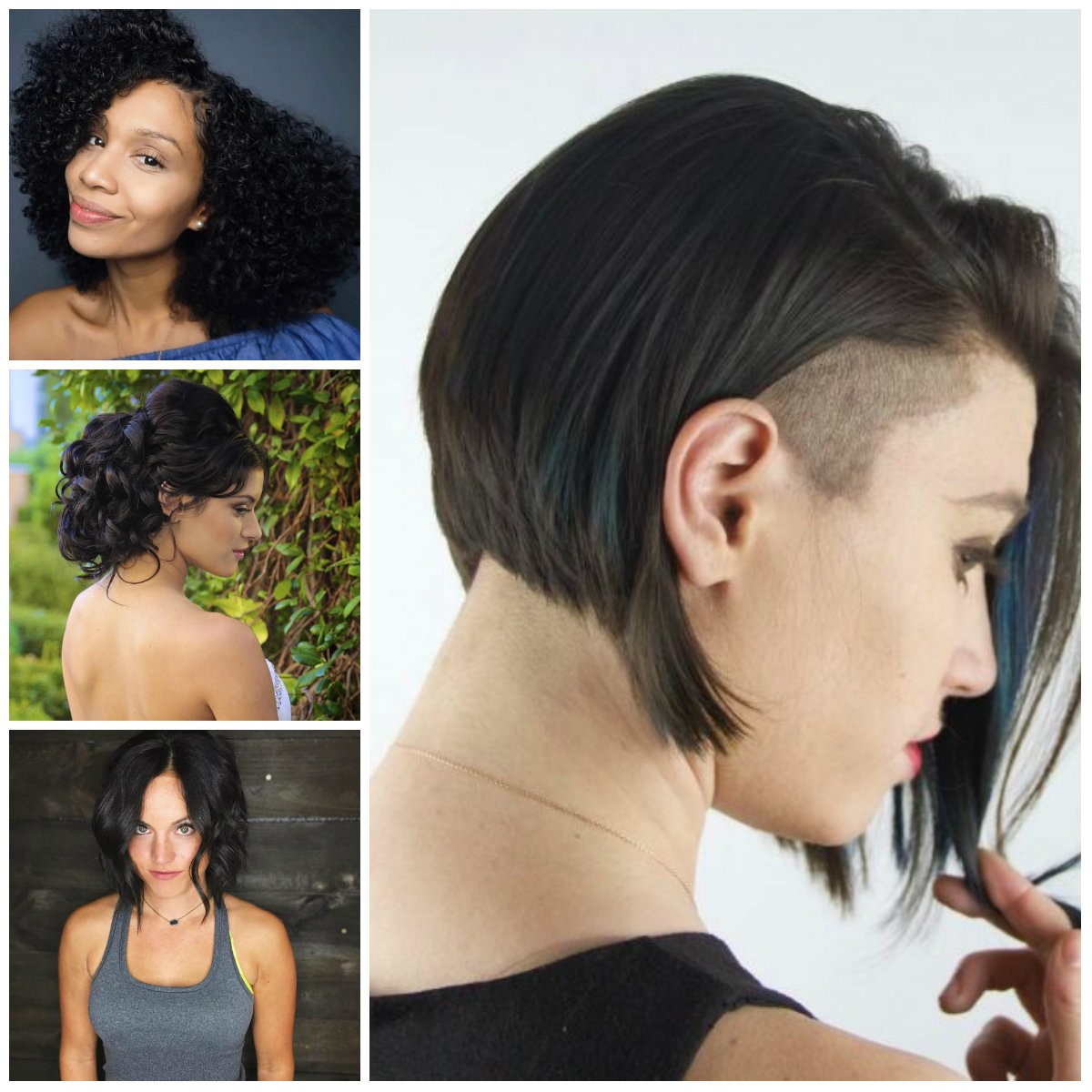 Braided Updo
Your black hair will look best with this braided updo. The chunky Dutch braid spices things up while taking the updo a notch higher. Apart from the braid, hair color is also stunning. It is a blend of black and purple tones that are combined to provide with a bold look like this. This updo is quite messy and disheveled. Finish the look with a strong hold hair spray to keep it in place.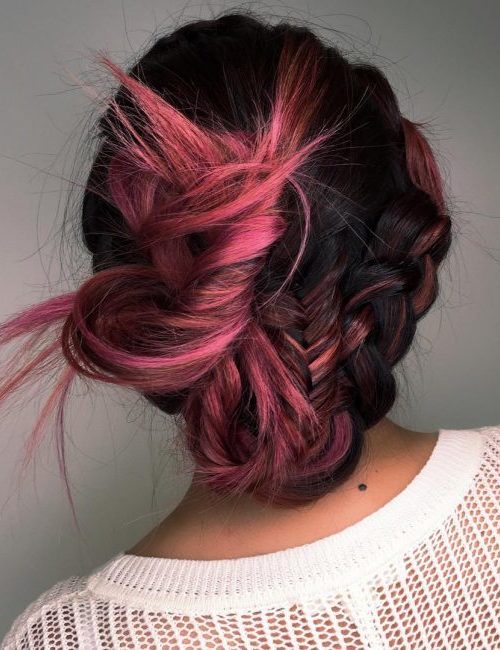 Curly Updo Hairstyle
It is a luxurious updo achieved on black hair, indeed you may rock it on your big day as well. Perhaps it is a little bit complicated style for you to achieve, that's why it is better to ask your hairstylist for help. It requires curling your hair and securing high in a updo style. Be generous about bobby pins. Feel free to use as many bobby pins at it requires.
Middle Parted Wavy Bob
Bobs are in mainstream, so it is the highest moment to choose a bob appropriate for your texture and face shape. The bob is curled to provide with enough texture and movement. But that's not all. A simple middle parting also boosts the volume. It is a low-maintenance hairstyle that works for everyone. So, you may rock it right now.
Black Curls
These curls are amazing on black women. They can achieve this design with less effort because most of them are blessed with this texture. It is just a matter of bobby pins that you need to use to give an asymmetric touch to your style. With these curls, you can never go wrong. The best thing is that you may easily stand out in the crowd rocking it.
Bold Bob with Undercut
Indeed, this headdress is not for soft heart ladies. If you want to draw lots of attention, this is your style to go ahead with. Get a popular bob haircut and ask the barber to shave the side to add an edge to the look. You can hide it whenever you don't feel like being bold. Add some peek-a-boo highlights throughout your tresses for a whole new look. Good luck!