Bridal Hairstyles & Hair Accessories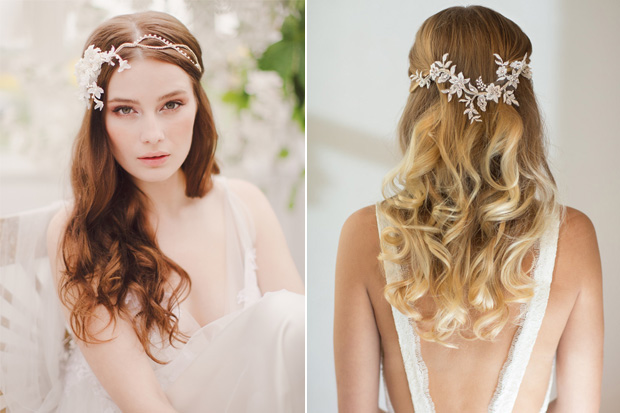 When it comes to bridal hair accessories, things get a bit complicated because you need to find perfect hair accessory to complete bridal hairstyle. Thanks to wide variety of bridal hairstyles and hair accessories you will be able to find amazing combination for that big day. Here are some examples of bridal hairstyles and hair accessories so check them out and pick the best option for you.
Besides of being cute, bridal accessory has great advantage. More often accessories are used to fix the style or tiara. Furthermore, hair accessories can make hairstyle last longer.
The style of hair accessory mainly depends on chosen hairstyle. If you are going to wear loose wavy hairstyle for beach wedding, you can complete it with tiny flowers or wear single big flower tucked behind an ear. Loose hairstyle can also be completed with shiny tiara. White headband will also look cute and elegant so if you are the lover of natural hairstyles, you can wear similar accessory.
More often brides choose sophisticated up-do hairstyles. All these styles can be created only with the help of professional hair stylist so be ready to pay a high price for flawless look. Such elegant up-do looks incomplete without proper accessory. In this case luxurious accessories are more suitable. Choose shiny hair clip, precious hair brooch, glamorous feathers or hair pins with stones to spice up your look.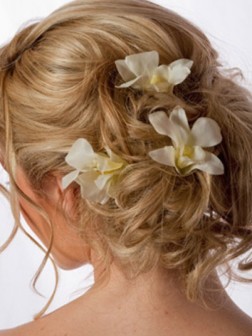 TO READ MORE, GO TO THE NEXT PAGE