If you are looking for hairstyles that are easy to pull off and don't require much time and effort, then you are in the right place, since I have gathered 2022 hair trends from fashion weeks. No need to search for the latest runway shows to find them, since you may find your next hair makeover among these gorgeous models. 2022 hairstyles offer extra long hair, retro inspired waves, various types of braids, wet-looking locks, long and short hair with bangs and etc. I am sure among these designs you will find something according to your nature and preferences.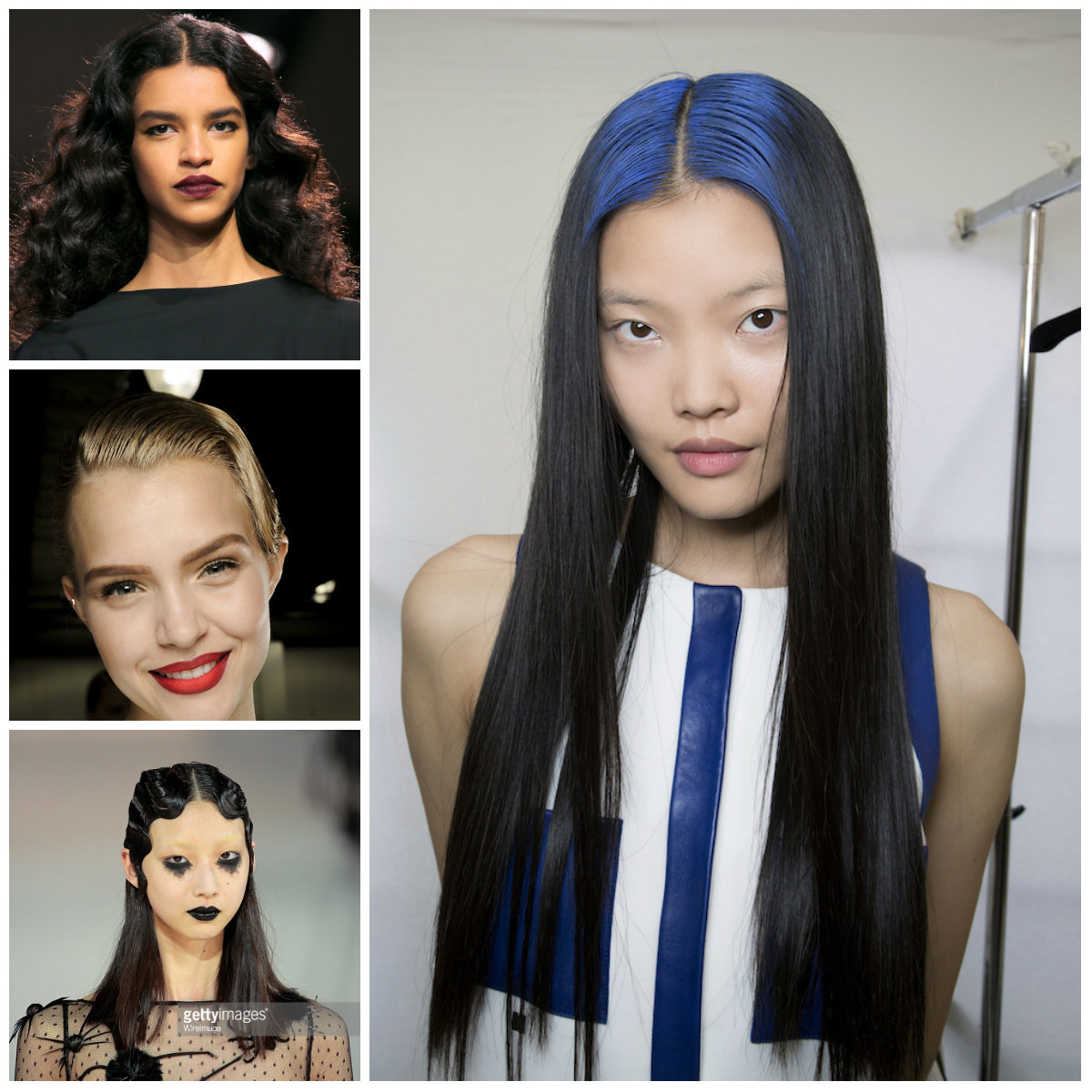 Twenties-Style Waves
Fashion weeks inspired by retro vibes produced super slick waves. These elegant finger waves have been seen at Mark Jacobs, Gucci and etc. There are different ways to achieve this design. If you prefer wet effect then you will need to use a generous amount of hair gel. Those who are fond of matte look should use matte gel. It is all about your preferences.
Extra Long Hair
Shiny and smooth long hair was straightened to extreme on the catwalks this season. The realistic and smart hair extension came in handy to have what you see here. The length of straight hair was more than enough to give the look a sophisticated touch. The best thing about this hairstyle is that it is pretty easy to sport, since you just need to opt for right hair extensions.
Wet Look Locks
Super slicked-back and wet effect of a design is both strict and scandalous. This headdress puts a strong focus on the face, so it is a great way to show off your beautiful facial features. Wet looking locks are perfect to pair with your evening gowns. These incredible hairstyles have been spotted at Saint Laurent, Louis Vuitton and Giambattista Valli.
The Fringe
The fringe also made its catwalk comeback this season reminding us of Seventies hairstyles. Fringe is returning both in mini and extra long form. They are good to conceal some imperfections plus they add a feminine touch to any headdress. Fringes have been spotted at Dolce & Gabbana, Maison Msrgirla and Boss. It is your turn to change your hairdo even with the help of a fringe.
Plaits in Different Forms
From New York to Paris, hairstylists experimented with plaits in their plentiful personification. Whether a double, boxer braids or crown, the braid is strengthen its position as the year's hottest hairstyle. You can get a unique and incredible hairstyle by combining several types of plaits. A lot of braids have been spotted at Moncler, Mansur Gavriel and Sally Lapointe.