Straight hair allows you to go for various hairstyles. With right chosen hairstyles you will never ever feel bored. However like fashion trends, hairstyles are changing from season to season too. Thus straight-haired ladies have multiple choices of hairstyles regardless of their hair length. So, which hairstyles are great for ladies with straight hair? Well, what do you think about silky ponytails with a side part, or a sleek updo style? You can even use a smoothing blow-dry cream for styling. However there are many other options available for you, just check out these hairstyles for straight hair and get inspired from.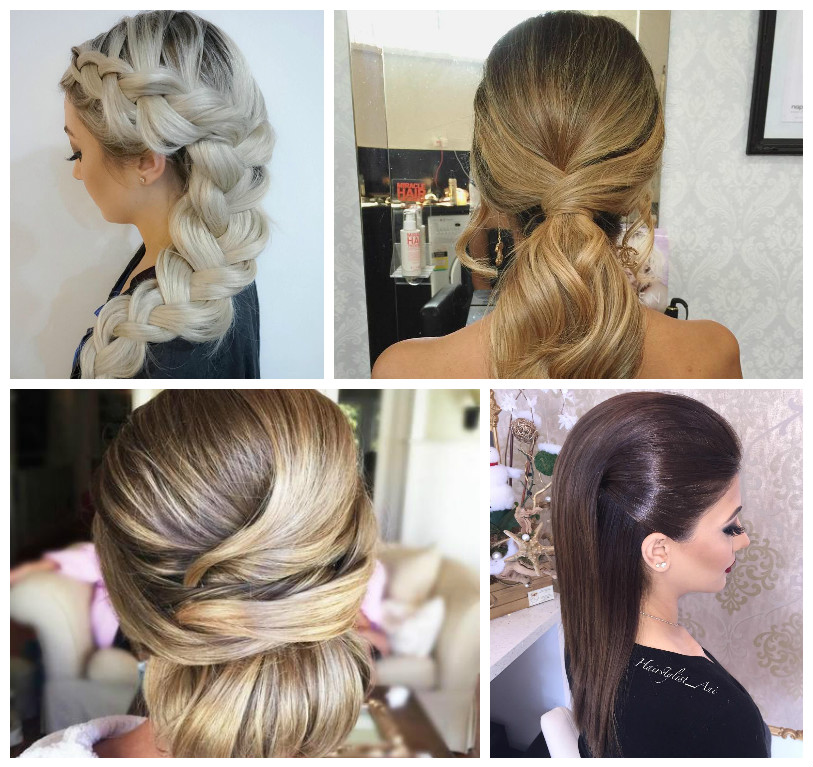 Criss-Cross Chignon
This criss-cross chignon is great option for formal events. It will gorgeously keep your hair out of your face. This particular design works for straight hair since curls will not allow the criss-cross design to be showed off. However the styling isn't hard either, you just need to keep some bobby pins ready before starting your job. Hair highlights are bounce in this case.
Straight and Braided Hair
Straight hair is really magical for all sorts of reasons. Straight hair is fantastic because it is versatile. You just need to dye your strands in a trendy color such as ash blonde or grey. Feel free to experiment with different textures, thus braids are the easiest designs to achieve. The picture represented below can be the best inspiration for you.
Wavy Ponytail
Straight-haired ladies, you can easily curl or wave your strands. This particular requires creating a simple ponytail. It is one of the most elegant styles for straight hair, but you will need to make your ponytail more interesting with a few soft waves. It is a headdress for all occasions, so feel free to wear it in formal settings too. Don't forget to leave some face framing strands at the front.
Sleek Straight Half Updo
This sleek hairstyle is just bomb! The sleek-back half updo will provide you a glamorous look for red-carpet events or any other formal occasion. It is effortless and straight design that makes a great option for a long straight to medium-length locks. You can easily pull off this headdress and rock the world.
Tucked Straight Hair
The tucked and twisted hairstyles for straight hair are not complicated to create by your own. However cute hairstyles for straight hair require some experiments. If you want to re-create this look then keep your bobby pins and hair spray ready. The final result is going to be incredible, so pull it off and pair it with your favorite outfit.