Medium shag haircuts are super trendy these days. They are beloved by ordinary and non-ordinary women because of being so effortless and low-maintenance. If you haven't pull off a shag haircut then these pictures will help you to make your decision about shaggy styles. I would like to mention that shaggy hairstyles look exceptionally good on long bobs and shoulder-length strands. You can even play with layers to add some dimension and depth to your strands. Note that it is possible to wear shag haircuts on both thick and thin hair.  
Shaggy Chestnut Locks
The style is complete when both the cut and the color are chosen correctly. Warm chestnut brown shade compliments medium-length strands and provides with a soft and feminine look. This shade is great for adding some dimension and depth throughout your strands. However the cut also requires some layers to introduce a little bit movement and interest into the style.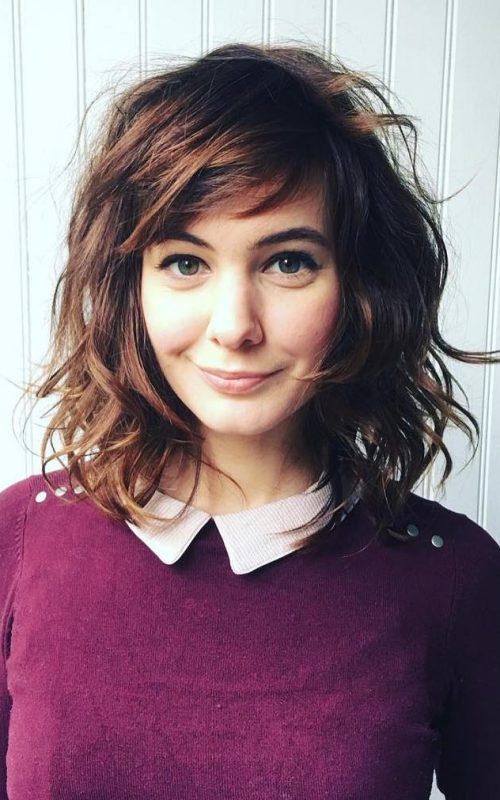 Chic Shaggy Hair
What about this option? It is as sophisticated hairdo and entails blow-drying the strands to create a flipped look. The hair will get body and fullness to provide you with a fun style like this one. However color is also important because without it, the cut and styling wouldn't seem so irresistible. Well, when it comes to the color, you will need to add silver-blonde highlights on your darker hair.
Balayage Shoulder-Length Shag
Most of you will totally fall in love with this subtle balayaged shag. This style can be worn in all seasons of the year. To re-create it ask your stylist to add some layers to your balayage hair. Then give an extra boost to your strands by using curling iron. Apply hair spray to finish the look. With this ultra-feminine style you will definitely draw too much attention.
Honey Blonde Shag
Say goodbye to two-toned hair color and welcome three-toned hair. It is a new hot thing in hair industry. This particular style requires using platinum, honey and caramel hues to create a lovely headdress. These shades are meant to accessorize your shag cut and bring out the beauty of your texture. However you can also wear bangs to create a face framing design.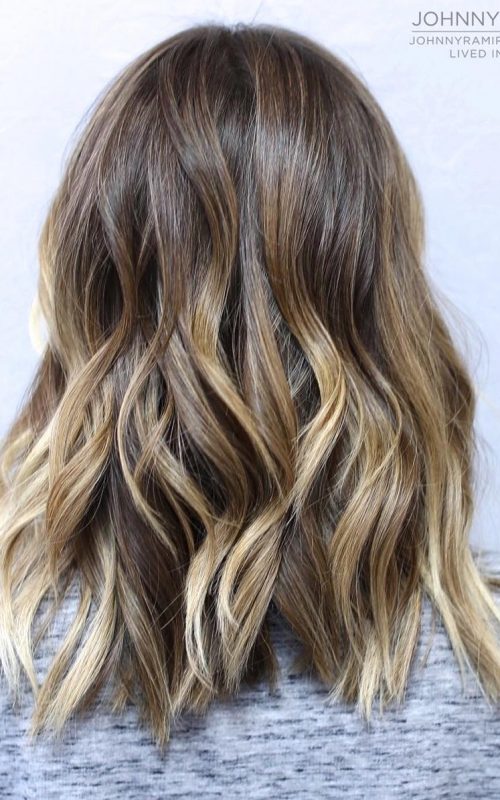 Medium-Length Messy Hair
Everyone will admit that it is a super feminine and chic hairdo that is worth to be adopted. You don't have to do anything special to re-create a look like this. Give your medium-length layered bob a bedhead look by twisting your strands into two buns and letting them dry. When you untie your buns you will have exactly this look.