Well, the lob is the hottest trend right now and it doesn't show any sign of disappearing. Lob is somewhere between long and short strands and you can perfectly demonstrate it by layering or wearing various updos and downdos. Icy lob is a thing right now but if you are a brunette you should consider darker shades spiced up with highlights and lowlights. It is never late to go wild with bold shades and styling. Anyway to give you some ideas on how to deal with your lob haircut, I have selected trendiest lob for brunettes for 2024.  
#1 Rihanna Center-Parted Lob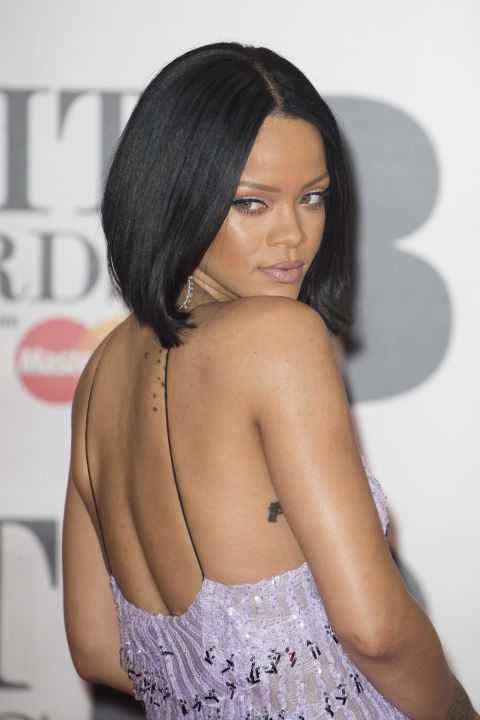 Rihanna's brunette lob is super chic. It is a low maintenance look that is also pretty classy and elegant. You don't have to do anything special to re-create a sophisticate style like this. Just draw a simple center part and your face framing lob is ready to impress your friends and relatives. Before wearing it, make sure that this cut will bring out only the best of your facial features.
#2 Priyanka Chopra Asymmetrical Lob
Priyanka Chopra shines with her asymmetrical lob haircut. The first thing that grabs our attention is the difference between the lengths. Due to an asymmetrical cut you can also achieve this effect. Hair has been swept to the side to create an elegant and flattering look. The style has been finished with dark chocolate highlights that add some movement throughout the strands.
#3 Jourdan Dunn Balayage Lob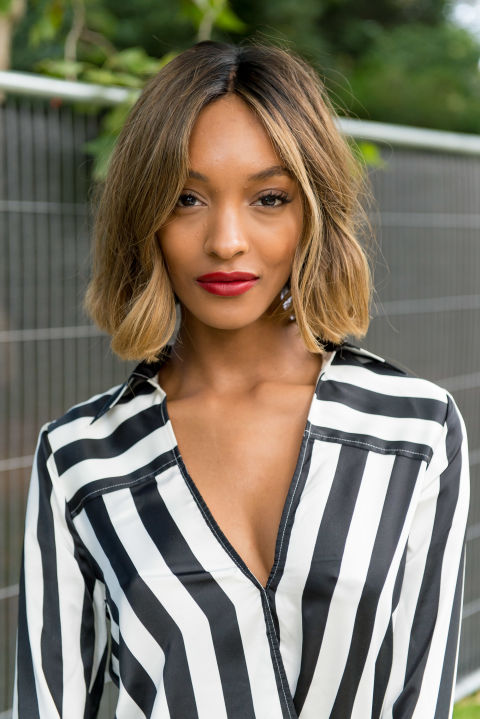 Jourdan Dunn's lob is taken a step forward with a right color combination. It is a typical balayaged hair that requires keeping roots super dark and gradually brightening the tips of the strands. In this case you don't have to worry about grown out roots, which is fantastic. For a simple styling, go for waves in a messy pattern.
#4 Olivia Munn Raven Hair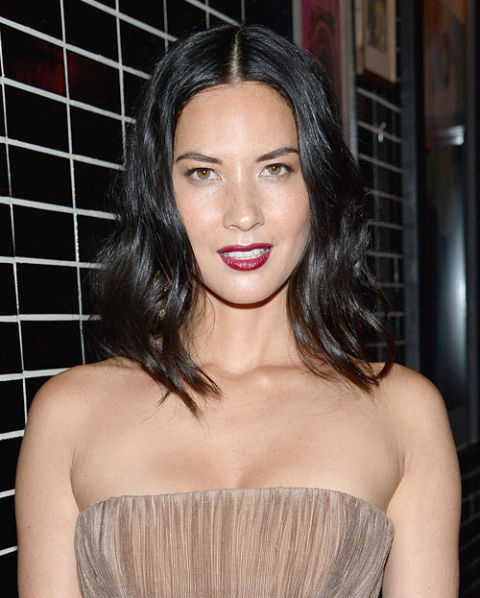 Gorgeous brunette Olivia Munn simply rocks her lob. Sometimes it is impossible to believe that a simple hairstyle may provide with a chic look like this. Hair has been center parted and slightly styled in waves. The color brings out the beauty of her skin tone and eye color. Note that the ends of the strands are lighter.
#5 Lucy Hale Honey Hair Highlights
What about Lucy Hale's highlighted lob? Isn't it worth to copy? Well, it is! So to do it you will have to chop your strands to medium length and opt for honey highlights. The combination of dark brown and honey highlights is just incredible plus this mix works well for most of skin complexions.
#6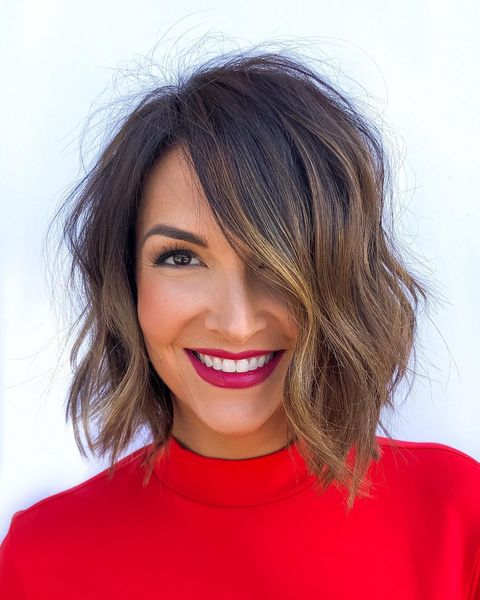 #7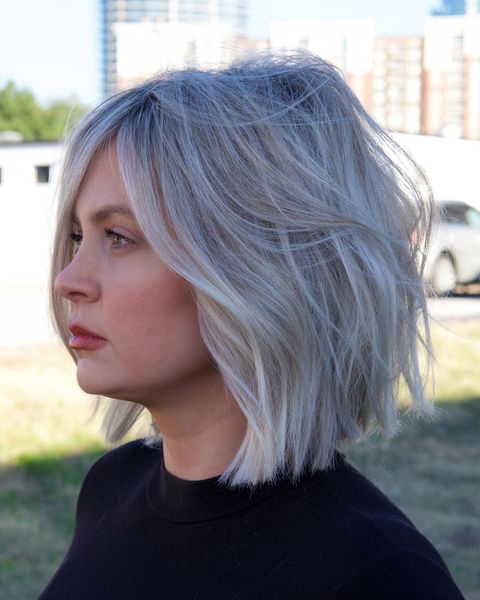 #8
#9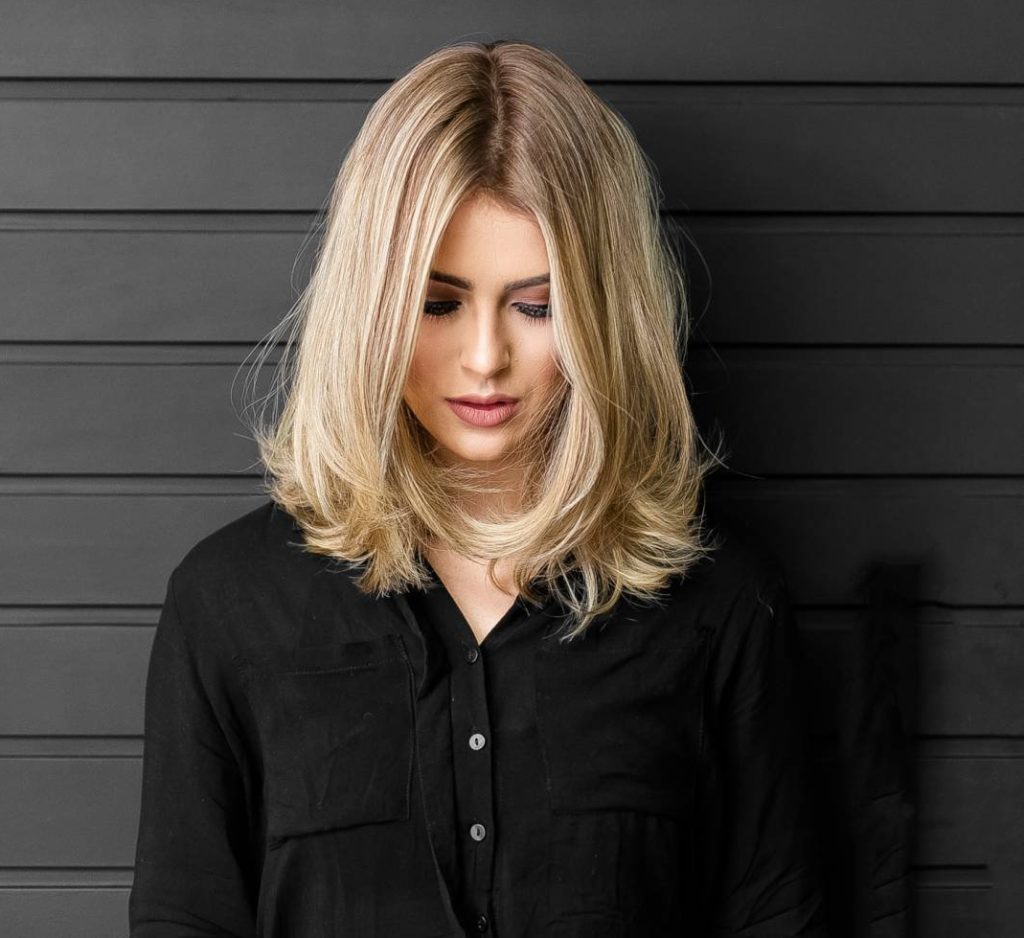 #10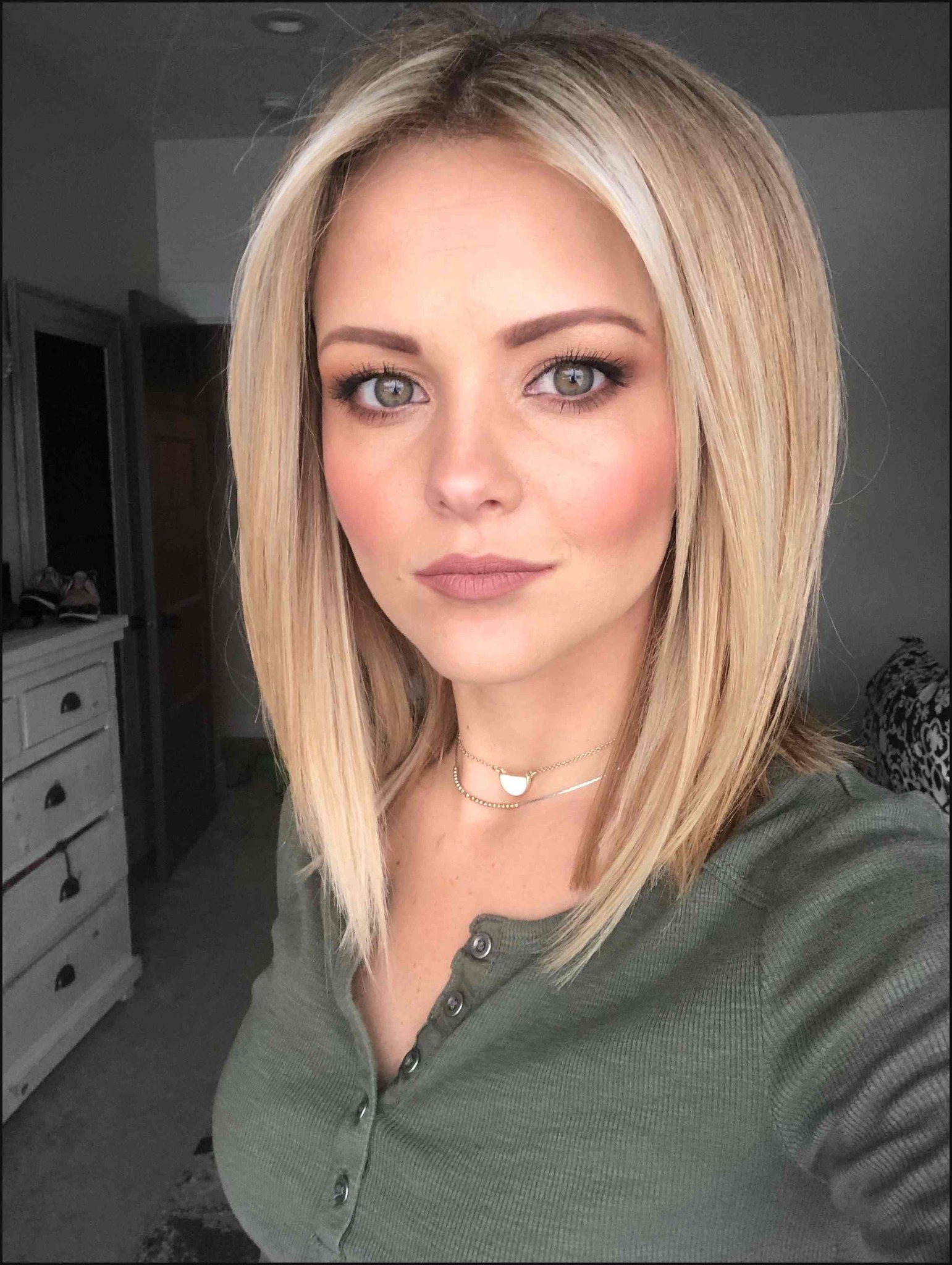 #11