10+ Medium Hairstyles from Instagram to inspire your look this month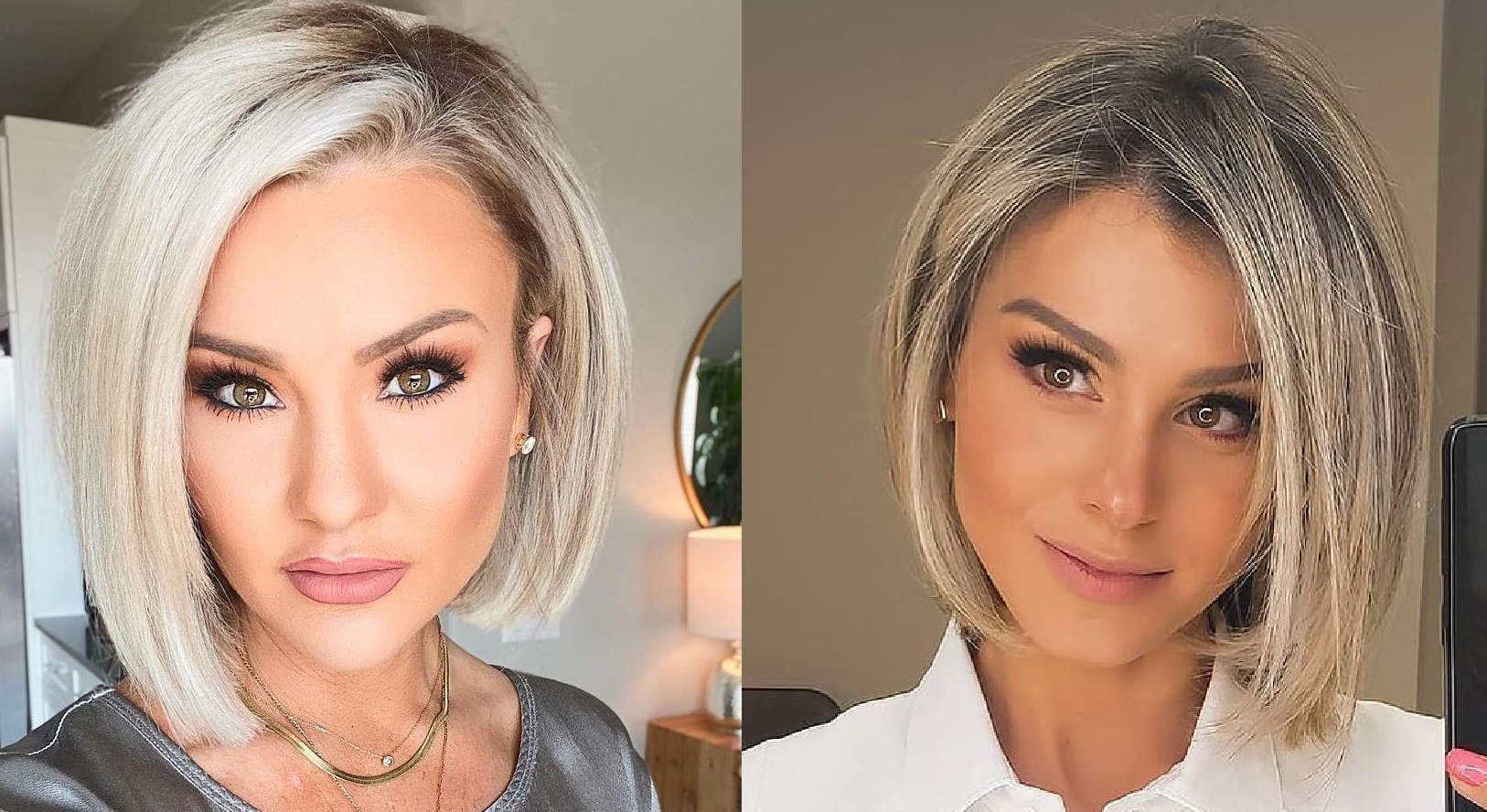 I know how much time we, girls need to pick up a perfect hairstyles for parties. There are some important points that you should keep before taking this or that hairstyle or outfit. It is not a secret that parties require more elegant and classic hairstyles such as updos or slicked-back medium hairstyles. Relaxed and effortless summer hairstyles are pretty sophisticated and outstanding. Have a look at the following pictures and you will definitely have an idea about the coolest summer hairstyles.
#1
View this post on Instagram
If you want to look super glam with a bobby pinned side swept do, then go for a sleek style. What can be easier than this hairstyle which requires only several bobby pins and a hair gel to get that sleek effect? Such style will definitely enhance anyone's facial features, so you can combine it with luxurious earnings and necklace. Since the hair is swept on a side, the neck will appear to be in the center of attention.
#2
View this post on Instagram
Need a casual-chic updo? Try out this loose chignon. There is something about this hairstyle which fascinates not only ordinary women but also glamorous celebrities. It is a hairstyle which can be created within minutes with several bobby pins and at least two hair ties. This updo can be combined with bolder makeup and I am sure you are going to rock!
#3
View this post on Instagram

Ponytails are not outdated, and they are evolving every day. If you also want to wear your ponytail flawlessly, you need to slick your hair down into a center-parted do, which is going to put the entire focus on your gorgeous facial features. It is not necessary to opt for a lot of hair gel although it will help your hair stay in place throughout the day.  It is a gorgeous style for any party.
#4
View this post on Instagram

Medium length hair owners, you are gorgeous! This is the most elegant length which allows you to sport the sexiest hairdos. I assure you that you are going to have a great fun with it. Medium-length hairstyle is perfect for any type of party style. Try a delicate short curled hairdo which will make you add a touch of cuteness and tenderness to your sparkling look.
#5
View this post on Instagram

Those who highly appreciate 80s style are welcome to make a new statement with a super high side ponytail spiced up with cool sleek finishes. It can also be rocked casually. Since this hairstyle looks great on unwashed hair you don't need to worry about that fact. You can combine this hairstyle with accessories which feature eighties
#6
View this post on Instagram
#7
View this post on Instagram
#8
View this post on Instagram
#9
View this post on Instagram
#10
View this post on Instagram
#11
View this post on Instagram
#12
View this post on Instagram