Trends are always changing and you need to upgrade your look frequently to keep up with the trends. Pastel shades are great to brighten up your look and light purple hair color is one of the best options that you need to take into consideration. There are various ways to wear light purple hair colors. However the look of your purple hair depends on your hair length and texture. The gorgeous hairdos represented below showcase the different ways you can wear this incredible shade.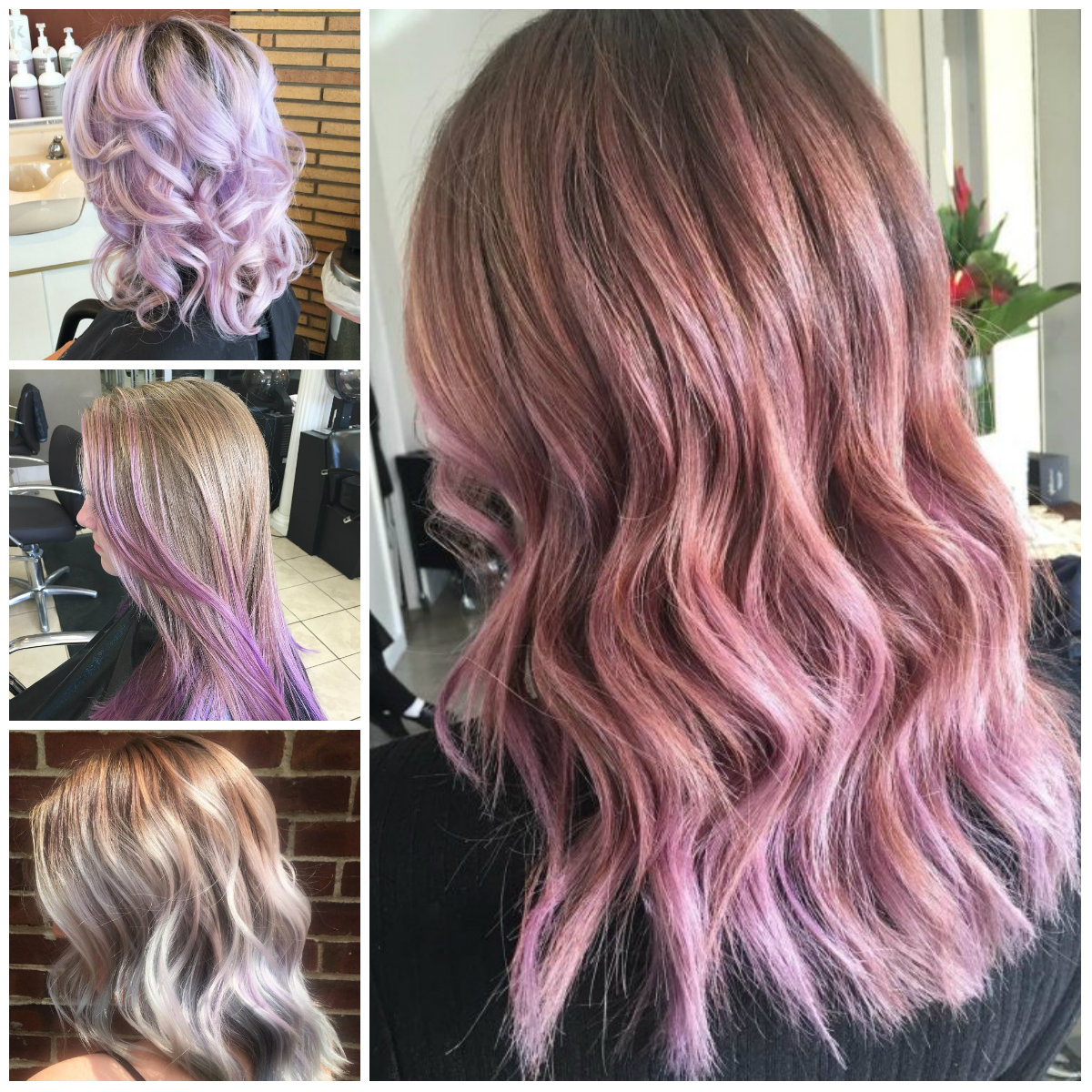 Purple Hair
Pastels always guarantee a magnificent look if you know how to use them correctly. This particular design involves mixing a pink hue with purple hair to create an adorable style. However to show off the incredible shades you will need to give your strands a good crop. Some textured layers will be great way to put your purple hair on display.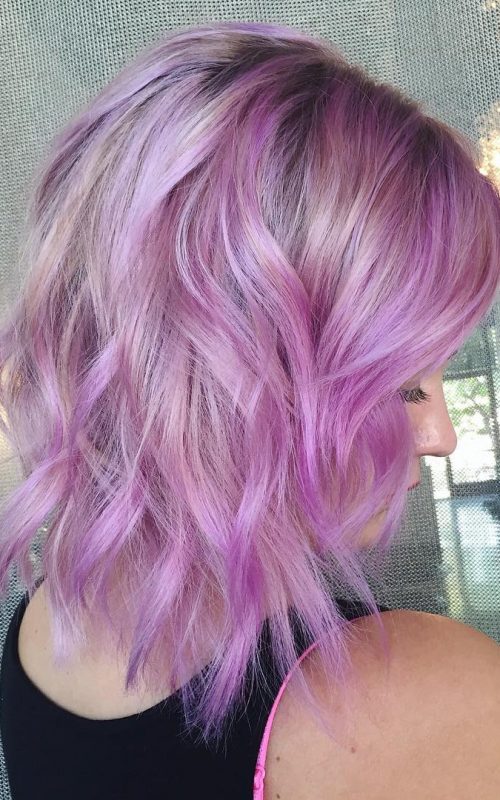 Purple Streaks on Light Brown Hair
With a balayage hair color you will never ever go wrong. It makes the long strands even more charming and eye-catching. To re-create this look you just need to paint a few hairs at the front of your light crown strands with a light purple hue. Then sweep the locks to the side to finish this elegant hairdo. It is a stunning headdress to make a statement and draw lots attention.
Curly Purple Hair with Dark Roots
This hair is jut breathtaking and you will need to bleach your strands to create a top notch style. Note that the roots are dark and they create a gorgeous contrast with the rest of hair. Purple hair is the best way to brighten up the look. If you have always dreamed to show off your inner mermaid then this headdress is definitely for you. To finish the look give your strands some waves or curls. It is a style for all occasions.
Silver Blonde Hair with Purple Highlights
Light purple hair is really versatile and this deigns is another unique way to demonstrate it. It requires keeping the base brown and then transitioning it to a silver blonde hue with a hint of light purple on the mid- shaft of the hair. However the medium-length strands also have an excellent texture and lovely weaves give them extra cuteness.
Incredible Light Purple Hair
These textured and wavy locks sport a light purple shade and it looks very straightforward. This amazing look comes from blending it with natural brown color. The color design has been achieved in a sombre pattern that requires making lighter on the tips. This color is meant to make females stand out from the crowd.