Wear trendy highlights on your black hair to get a new and refreshed look. There are various dark and light shades that compliment black hair color. Here we have collected the recent black hairstyles with trendy highlights for 2022. From blonde to the dark copper red shades you are welcome to choose the options which go with your skin tone and eye color. We will offer stunning hair colors for those who seek to add vivid and edgy highlights to their black hair.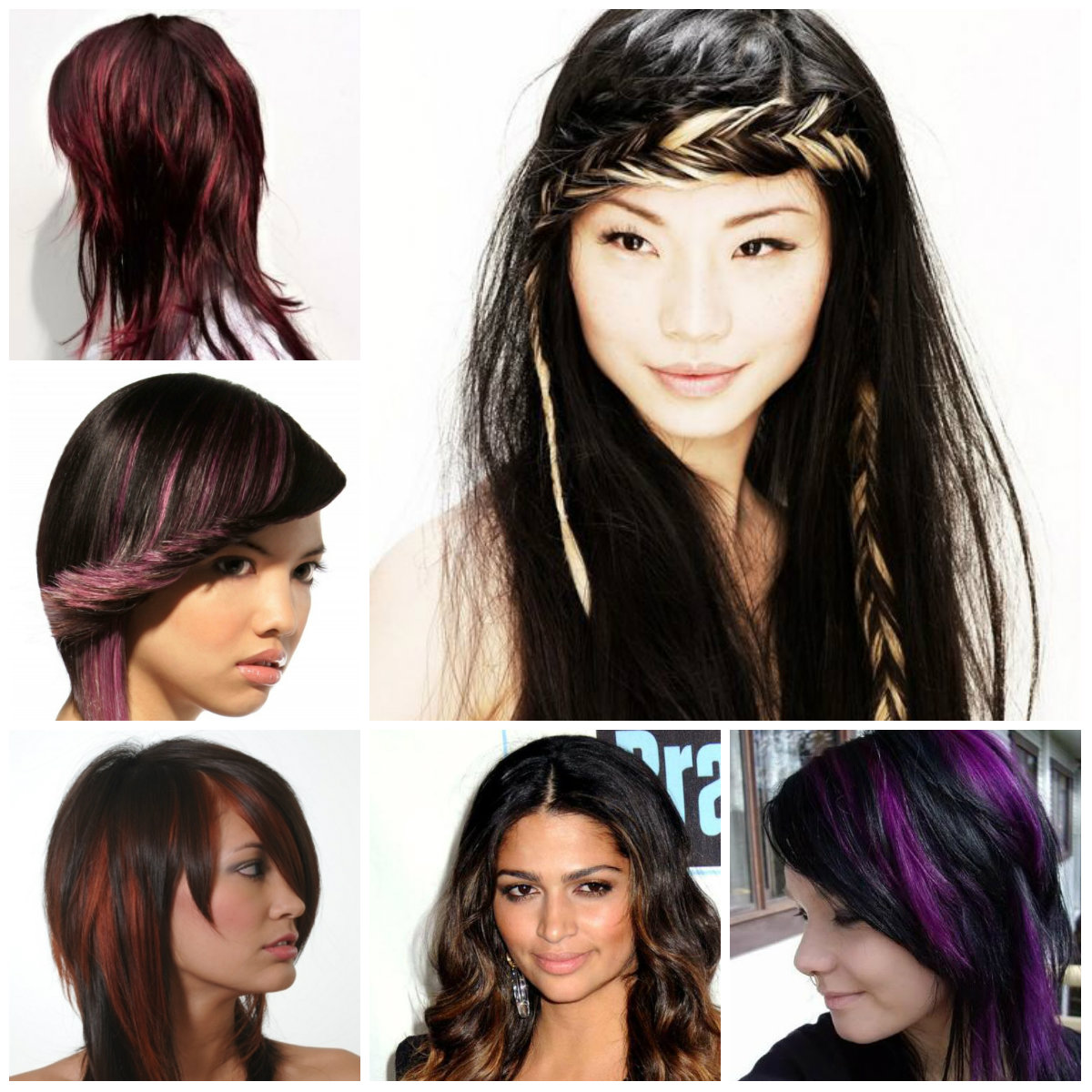 Blonde Highlights for Black Hair
Since there are millions of blonde shades you should pick the most suitable blondes for your dark hair. It can be dirty blonde or different mixtures of light and dark blonde hair colors. They will lighten up your black hair and will make it eye-catching. Blonde highlights go with light and dark skin tones and black women who want to update their black hair color choose dirty blonde highlights.
Caramel Highlights for Black Hair
Caramel is a cool mixture of light brown and blondish shades which work with dark hair colors. They warm up your gloomy hair and add more charm. Carmel highlights are trendy and they are requested among dark-haired ladies. We see many brunet Hollywood stars who opt for caramel highlights to beautify their monotone hair. If you like you can go for a kind of ombre effect by caramel highlights added on the tips.
Copper Red Highlights for Black Hair
There are dark and light copper red hair colors. If you want to highlight your black hair you should choose dark copper red shades. They are warm hair colors and look very nice on layered haircuts. These hot shades make black hair shine and sparkle. They go with light and dark complexions and compliment black eyes.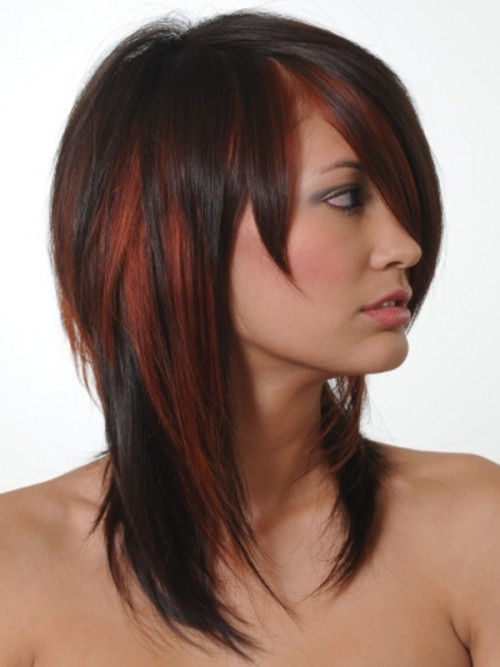 Burgundy Highlights for Black Hair
Compared with copper red burgundy hair color is darker and tends to make black hair shinier. You monotone shade will transform into a flashy hair color due to the fiery burgundy highlights. Like the copper red hues burgundy highlights also work with light and dark complexions and make black eyes pop out.
Purple Highlights for Black Hair
Vibrant purple hair colors are perfect for black hair. You can choose light or dark purple shades or multi-tone purples. This is an edgy hair coloring choice for ladies who are ready for radical changes in their look. So, try to enhance the beauty of your dark hair with vibrant pinkish, purple and bluish highlights in 2022.