Are you craving for a unique and imposing look? Start with trendy dreadlocks. These afro-inspired twisted hairstyles are not only for black ladies but also for anyone who seeks for a cool transformation. Everything depends on how you wish to look and what impression you want to make on the people around you. Here we will offer you the most inspiring hairstyles for dreadlocks for 2022. Be the first of your friends to give a try one of these delightful hairstyles and turn the heads.
Dreadlocks and Bun
How to showcase your dainty facial features when you are rocking messy dreadlocks. Well, one of the most popular hairstyles is the high and tight bun. Whether you have fine or thick hair your bun hairstyle will look large due to the thick twisted dreadlocks.  So, bun is a perfect way to keep all locks out of the face and to create a neater hairstyle. Just twist your hair on the top part and tightly secure it with a band or bobby pins.
Dreadlocks Half-Updo Hairstyle
As for the semi-updo hairstyles created on dreadlocks I can say that they are the simplest ways to keep control over unruly locks. Here you see loose dreads in a cute half-updo hairstyle pinned on the back part. The messiness of this hairstyle is even attractive and maidenly. The sophisticated and feminine touch that it has is quite prominent and touchable. All you need is just taking front strands and pinning them on the back part into a casual half-updo hairstyle.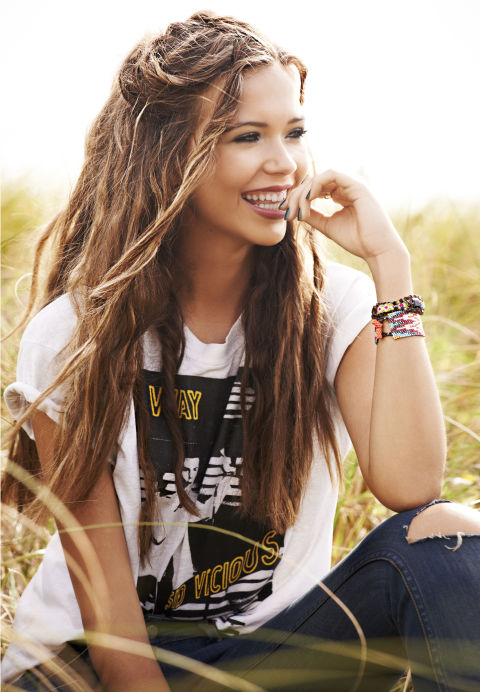 Long Colorful Dreadlocks
Love rainbow colored hair? You can get the same on your dreads. This set of temporary dreadlocks adds interest and life to your monotone shades. They turn your hair into a real art of work especially when you complete the whole look with matching accessories. They will bring out the bright outlook and the playful touch of your hairstyle. Many ladies also choose pastel shades for their lighter dreadlocks. So, go for the hues which best work with your base hair color.
Dreadlocks Ponytail Hairstyle  
Any girl can prove that pony is a comfy hairstyle which will never go out of the style. This the most popular updo hairstyles which you choose for casual days as well for second day hair. Now forget about its casual nature and give it a new life with creative solutions. Combine dreadlocks with high ponytail hairstyles and showcase your cute face.
Braided Hairstyle for Dreadlocks
There are numerous braided styles to choose for dreads. If you seek for less styling ideas then opt for simple thick braids but in case you like complicated braided styles find out trendy fishtail, French and Dutch braids. It's so easy to give a natural-looking effect to fake dreads with the help of braided hairstyles. You can easily gather your hair into a lovely plait and therefore get a comfy style.