Having a fresh medium length hair is all you need to try out millions of trendy hairstyles that you meet in the world of fashion. Mid-length is perfect for the majority of hairdos. It is not too short and is not too long and therefore allows you to rock various lovely styles. Here I will offer you the loveliest and the coolest medium hairstyles for 2022. Here they are!
Classy Straight Medium Hairstyle
Straight hair is always classy and so cute. In spite of being such a simple hairstyle straight hair is alluring and many men like this very style with all its prettiness. Your medium haircut will be even more beautiful with the center parted straight style. So, opt for this simple yet sophisticated hairdo for your office looks and for different official meetings in 2022.
Wavy Medium Hairstyle
I love the chicness of mid-length relaxed waves. They are so subtle and so girlish. This is one of the most popular hairstyles for medium hair. You can achieve it by hair curling tools or by some hair styling products. So, rock wavy styles in 2022 as much as possible.
Medium Layered Hairstyle
What about refreshing your mid-length hair? Go for some cute layered cuts in 2022 and style them differently. Layered haircuts make medium hair very voluminous and glamorous. They give you millions of hair styling ideas. Those who like bangs can combine their layered haircut with long side bangs.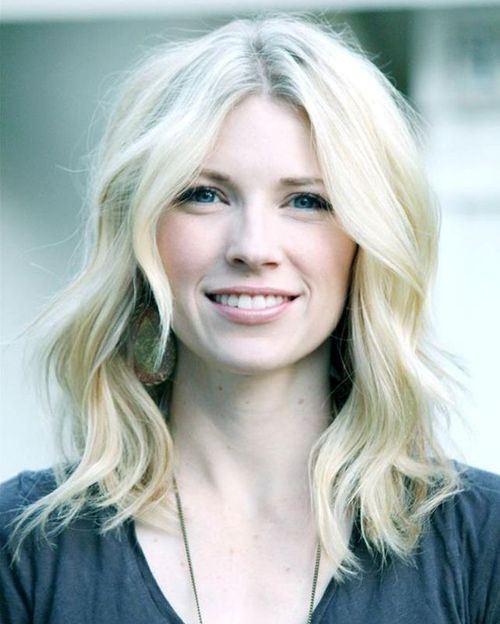 Tuck Bun for Medium Hair
Tuck bun is an elegant hairstyle for medium hair. It is both casual and festive and can be worn for many formal events. This hairdo is easy to do and cute hairstyle that you can wear on your straight medium locks. Face framing strands will only highlight the charm of your locks.
Low Side Ponytail for Medium Hair
As for ponytail hairstyles they are subtle in side parted and low forms for medium hair. Opt for this quick hairdo for your second day hair or for evening walks. It is comfy and so stylish.
Elegant French Twist Updo for Medium Hair
Ladies over 30 may like to wear a festive elegant updo which is suitable for their mid-length hair. French twist updo is one of the trendiest hairstyles for your medium tresses. It is delicate and super elegant and ladies go for it to grab much attention.