Every woman wants to have attractive and elegant look that's why everything is done to have desired image. Proper hairstyle is the best trick to boost your sexuality and femininity so if you want to look smashing on your first date, you'd better check out few lifesaving beauty guidelines to create stunning look.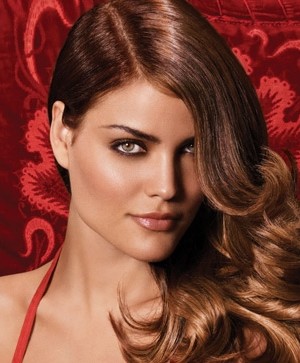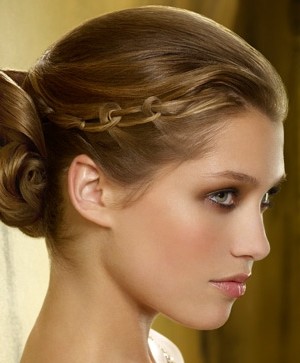 There are million haircuts as well as styling options to create attractive look and it is not so easy find the best style for first date. If you are looking for proper hairstyle for that special date, you can get some inspiration from these examples of elegant hairstyles and choose the most suitable one to complete your romantic image.
It is already proven that guys like more natural and subtle styles without and sophisticated twists so no matter you choose loose or pulled up hairstyle you should try to create elegant and subtle style. When it is said natural and subtle style it doesn't mean that you should wear untidy hair, in this case too you should do several steps like deep conditioning to have smooth and silky hair as well as shine serum for glossy effect.
First hairstyle to be mentioned is loose super sleek hairstyle that will be a gorgeous accessory and will keep his eyes on you all day long. The only thing to keep in mind is the condition of your tresses. Use high quality flat iron to style hair and do not forget to apply heat protective serum to prevent hair damage.
If you want to have angelic look you can opt for soft wavy hairstyle. Loose wavy hairstyle will bring out your natural beauty and make you shine on your first date. You can wear loose wavy hairstyle or opt for flirty side swept hair that will look smashing when combined chic hair clip and beautiful necklace.
Elegant pulled up hairstyle will also be great alternative for that special day. High sleek ponytail will open your face and highlight your best features. For more relaxed look you can wear wavy loose ponytail or messy side braid that is very trendy this year.