Short haircuts are trendy but wavy hairstyles will never be out of date. Feel the difference? Since many women wear short haircuts they are supposed to discover as many hairstyle ideas as possible for short locks because stylish short hair is not that easy. Here I will offer you the most popular short wavy hairstyles for 2022. Copy some of the looks matching your current haircut.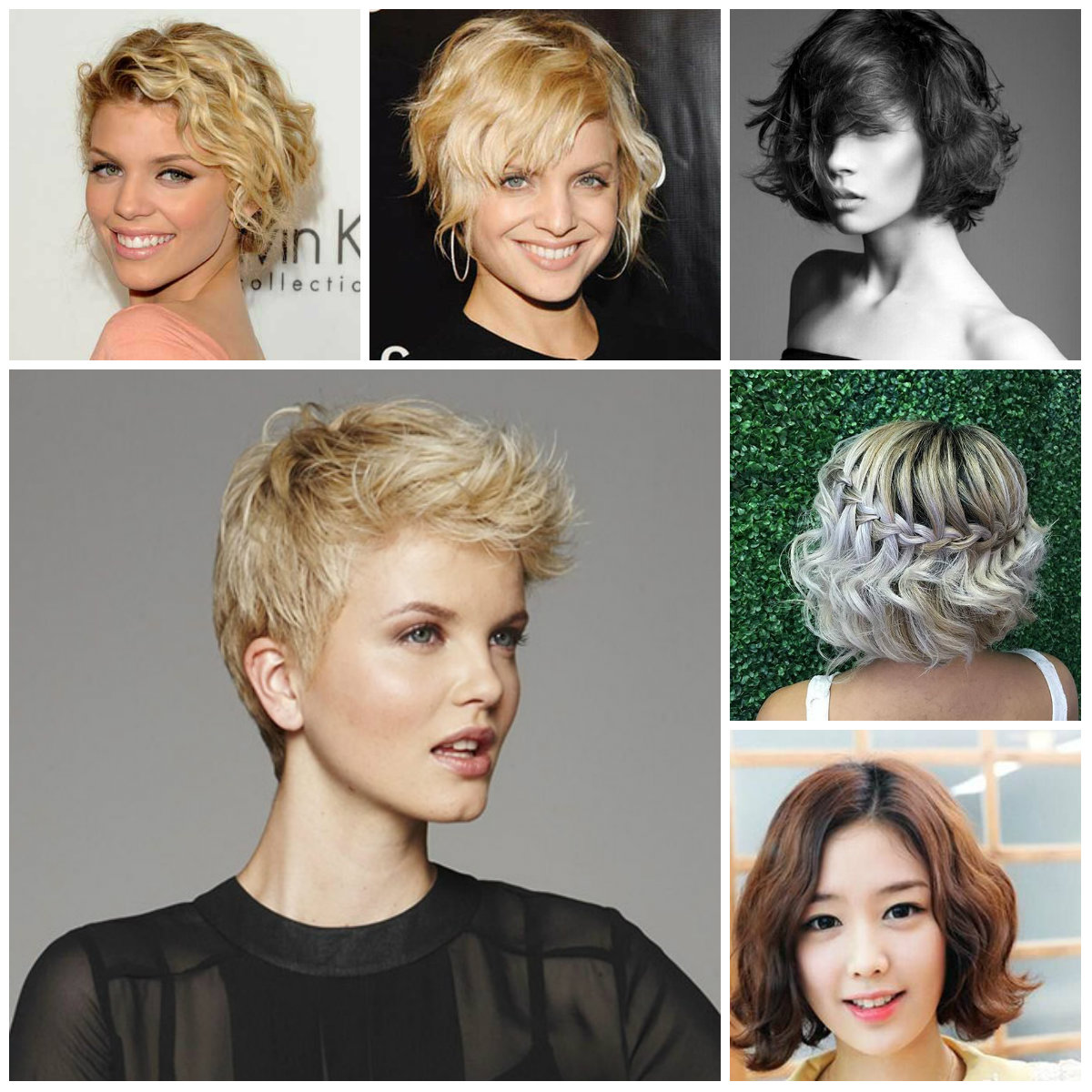 Short Wavy Pixie Hairstyle
Taking into account the fact that short pixie cuts have the unpleasant masculine touch but their comfy and you like it we do our best to make it more girlish and feminine. So, waves are just in point. Those who have naturally wavy hair should often leave their pixie the way it is to have cuter look and women with straight pixie cuts may use additional hair styling products to achieve pretty waves on the top part.
Short Wavy Bob Hairstyle
Bob is a more feminine haircut than pixie but is sometimes looks casual and very simple in straight styles. In order to bring a sophisticated touch and an attractive cuteness to your short bob haircut you can opt for loose waves. They soft and spiffy.
Short Layered Wavy Hairstyle
When hair is styled into a trendy layered cut the structure of the haircut is more attractive. Layered cuts are very beautiful in wavy styles no matter long or short. In this case short layered haircuts are cool in waves. You can go either for relaxed waves or for retro finger waves to make your short haircut festive and glamorous. Those who also have layered bangs can make them wavy to have a well-balanced hairstyle.
Short Wavy Waterfall Braid Hairstyle
The best thing about waterfall braids is that they work with many haircuts and with different hair types. Your hairstylist can provide you with a straight or wavy waterfall braid hairstyles. It is a prom hairdo and can be chosen as a party hairstyle for the upcoming events.
Short Wavy Shag Hairstyle
Messy and shaggy short haircuts are incredibly cool. They are hot in their style and are best achieved on natural hair. All you need is just a simple hair dryer to create this amazing voluminous hairstyle. If you like you can sport a short layered haircut and style it into a messy, volumized and wavy hairdo on casual days.
Short Wavy Updo Hairstyle
There are some tricks that women use to make their short haircuts super feminine. One of them is the loose wavy updo. This hairstyle seems to be one of the best and the most elegant hairdos for short hair. You may style your short haircut into a bohemian wavy hairstyle and gather all into a loose updo with bobby pins.