Today we are here to discuss some inspiring fall hairstyles for everyone. Fall hairdos tend to add a dramatic touch to your style. You will still see various curly hairdos, braided updos, elegant slicked back styles etc. Luckily most of these hairdos are easy to achieve and they don't require extra time or effort. Here are represented gorgeous fall hairstyles that you should definitely try.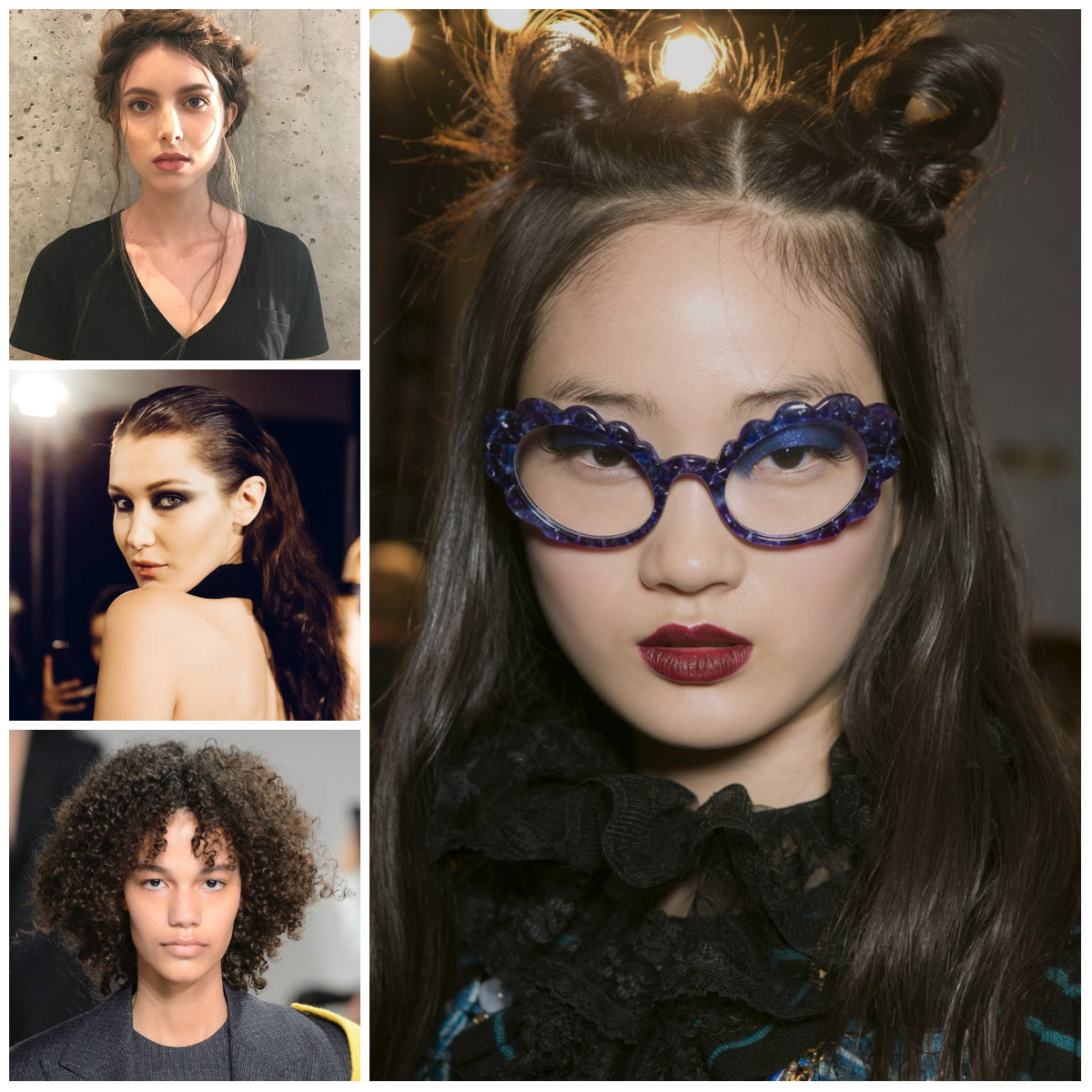 Slicked Back Curls
Slicked back curls will provide you with that glam look you want to have. To recreate this style, you will need to give your locks some curls with a one inch curling iron. Then, use some hair products to slick your hair back. It is an easy style that everyone can achieve. Feel free to rock this headdress both casually and formally. Indeed, it will look great with an elegant dress.
Curly Bangs
If you have natural curls and you have always that that bangs are not for you, right now we are going to prove that you have never been right. Bangs do really work for every texture and hair length. However, this model is wearing a rounded haircut that is spiced up with a few wispy bangs. These bangs hang in the front providing with flattering vibes. No wonder, it is one of the best crops of the year.
Cute Updos
Updos are our favorite hairstyles as they can be worn both casually and formally. Updos are the best way to take your hair out of your face. The best thing is that this updos are easier to get than you may think. To get this style, you should part your hair down the middle, weave a bulky braid and crisscross around the front of your head. Leave some strands out of your bun for a feminine touch.
Swept Back Hairstyle
This is the most feminine look you may ever sport. This headdress entails twisting around and pulling to one side for a half up look. The smaller strands are out of the bun for a true elegant and polished result. You can in pin your hair using bobby pins or other accessories. It is a great style to get on longer strands although it will look great on medium-length hair as well.
Vintage Buns
Vintage buns like many other vintage hairdos are back again. It is crazy to see how double buns are gone viral. Everyone loves these buns. When it comes to creating them, simply part your hair in the center, do two buns on either sides and spritz them with hair spray. I assure you there is no easier hairstyle like this one. Jazz up your style with these buns.